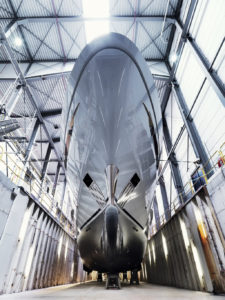 The Project Maia was launched on the 20 April  2018 at the shipyard in Oss. The project, is the first in the new 50 metre steel class, was sold in December 2017 by Chris Collins of Ocean Independence, in close collaboration with Thom Conboy from Heesen USA. The 50 metre steel model is a brand new design pitched just below the 500GT threshold.
Renowned international designer, Clifford Denn was chosen to create the bold exterior lines, taking inspiration from classic car design. Combining the Heesen DNA with his own bold and innovative design elements; car enthusiasts will no doubt recognise some of the exquisite design traits, such as the "Fiskers Whiskers" grille of the aft fashion plates and the navigation lights.
The functional wheelhouse is protected from the elements with forward slanted windows that give the yacht a muscular appearance. Incorporating a large roof overhang, it also has the added benefit of extending the length of the sun deck above.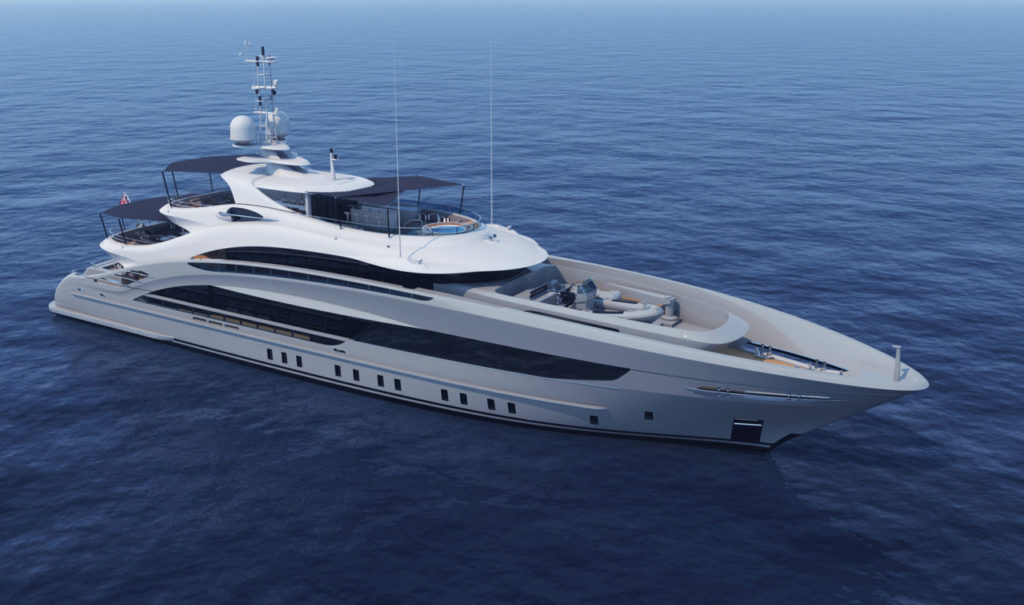 The Owners worked closely with Reymond Langton and Heesen's in-house engineers to tailor Omaha's interior design to suit their family lifestyle. Best described as contemporary and calm, Omaha's interiors feature light-bleached oak and with stained walnut, with a combination of clean lines and textured materials.
Reymond Langton have created a warm and inviting interior that blends high-level luxury with relaxed, easy sophistication. At 50 metres, Omaha is a spectacular and powerful combination of engineering expertise and ground-breaking design by Heesen's in-house team. Designed with a traditional full-displacement steel hull that gives her fantastic stability, she is powered by twin MTU 8V4000 M63 engines and is expected to reach a top speed of 15 knots, with a cruising range of 3,800 nautical miles at 12 knots.
Omaha will be delivered to her proud new owners at the end of June. A sister ship is currently under construction under the project name Triton (YN 18850) and is available for delivery in 2020.
LINK TO THE ARTICLE IN THE ISSUE OF MAY 2017 – Interview with Reymond Langton