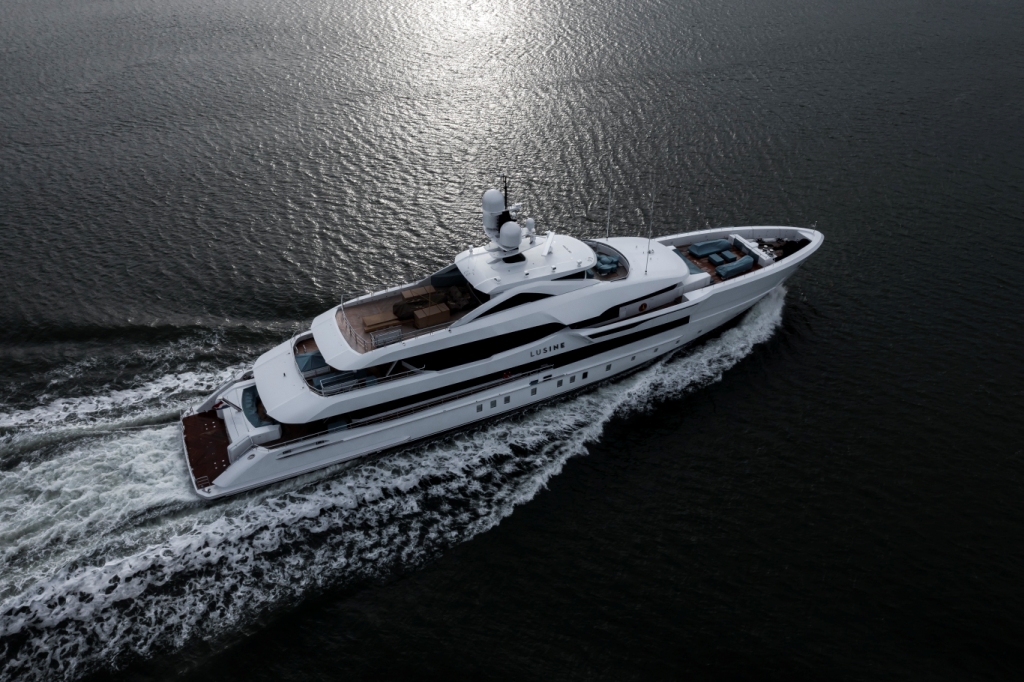 Heesen has announced the delivery of M/Y Lusine, YN 19360, previously known as Project Falcon. During intensive tests in the North Sea, she reached the contractual speed of 17,5 knots with acoustic and vibration performance within the required limits. Powered by two MTU 12V 4000 M65L diesel engines and equipped with full tropical air-conditioning, she has a range of 4,200 nautical miles at 13 knots. Her exterior lines designed by Omega Architects, who have introduced an eye-catching 'bird's wing' motif as a visual enhancement to integrate the main deck, bridge and sundeck without interrupting the horizontal sweep of the windows.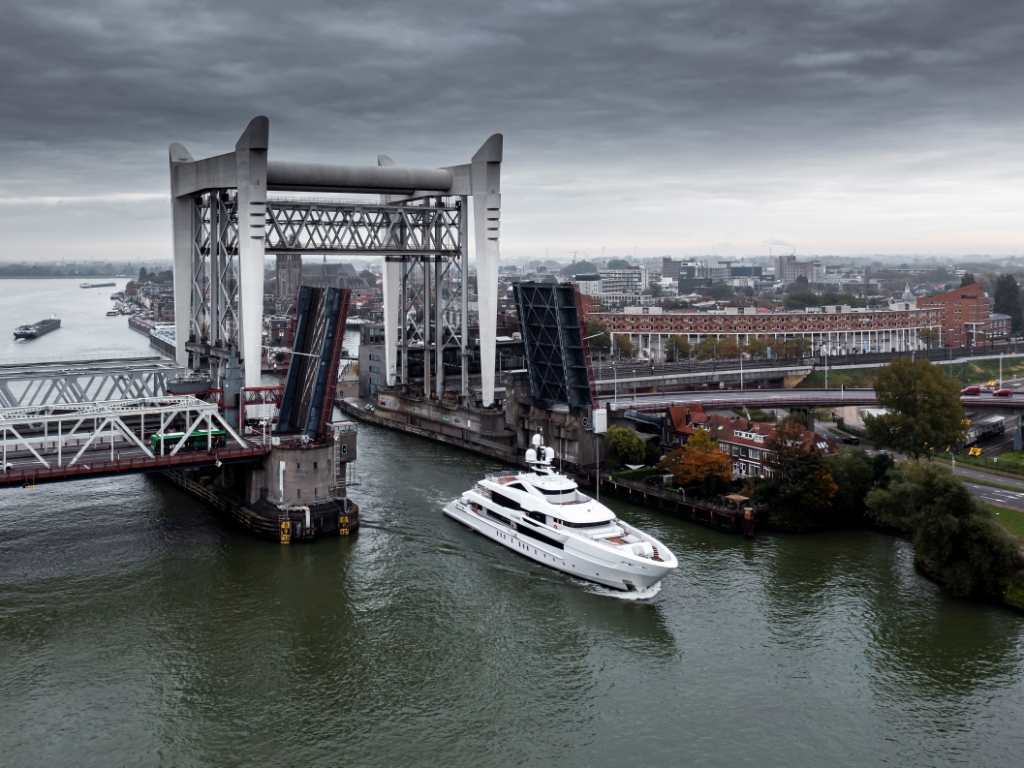 Captain Varun, who is no stranger to the Heesen family, having previously skippered M/Y Asya, commented: "I am extremely proud to take delivery of my second Heesen yacht. Lusine is sturdy and gives me great confidence. We tested her in sea state 5 with winds up to 30 knots, and she behaved very well. It is a great privilege to be captain of a custom yacht with such a pedigree. I look forward to sailing her on the high seas!"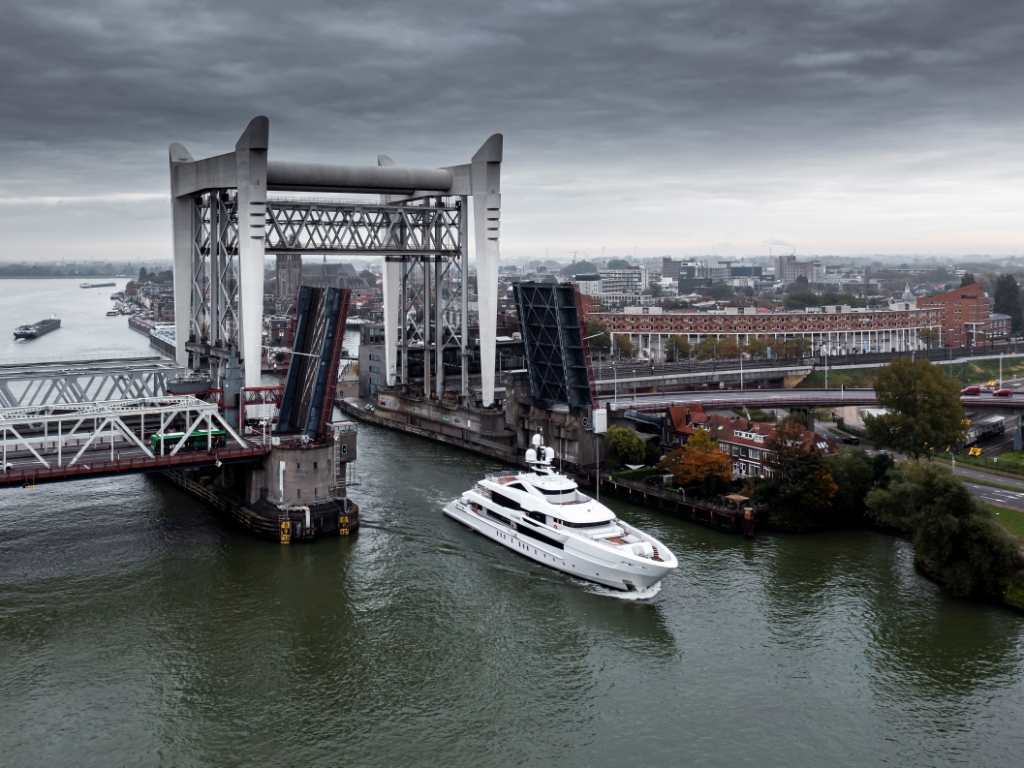 At 60 metres in length with an enclosed volume of approximately 1,060 GT, this yacht presented several challenges for which Heesen engineers and craftsmen developed smart solutions to accommodate the Owners' and their team's requests. To name a few: she is the first in the world to sport the SCR system alongside the V12s MTU engines, the storage of the Boston Whaler tender in the aft garage with the launching ramp.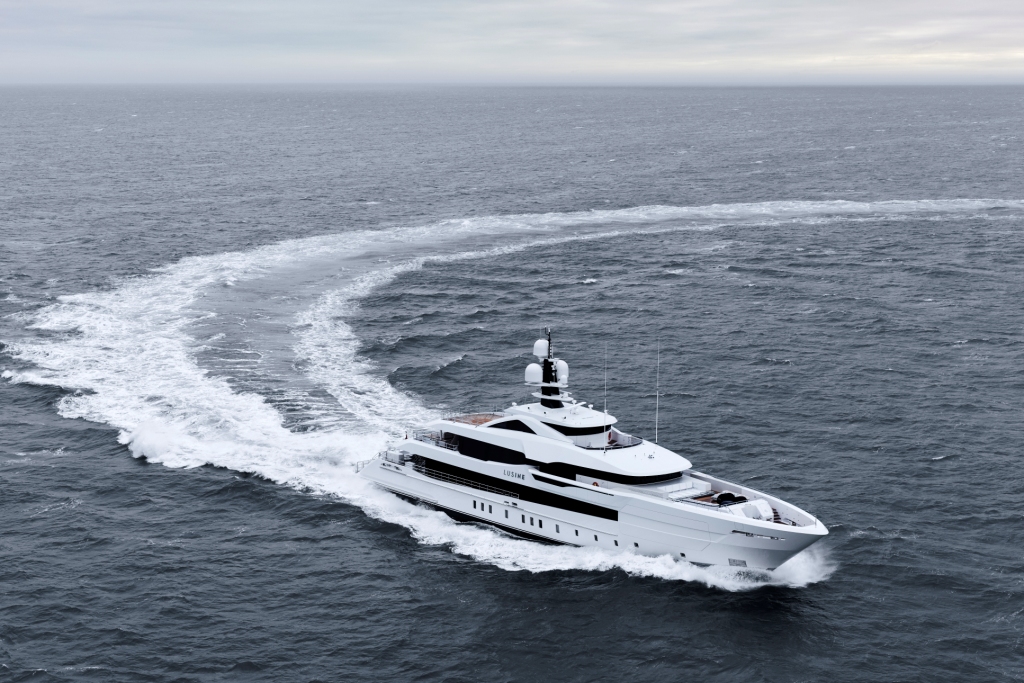 Peter van der Zanden, general manager of design, development and engineering at the shipyard, said: "Thanks to the knowledge gained during the evolution of our steel fleet over the years, our engineering and naval architecture teams easily hit all the targets. Lusine is one of the most complex steel yachts we have delivered to date, but our experience helped us find ingenious solutions and presented a solid foundation for intelligent innovation."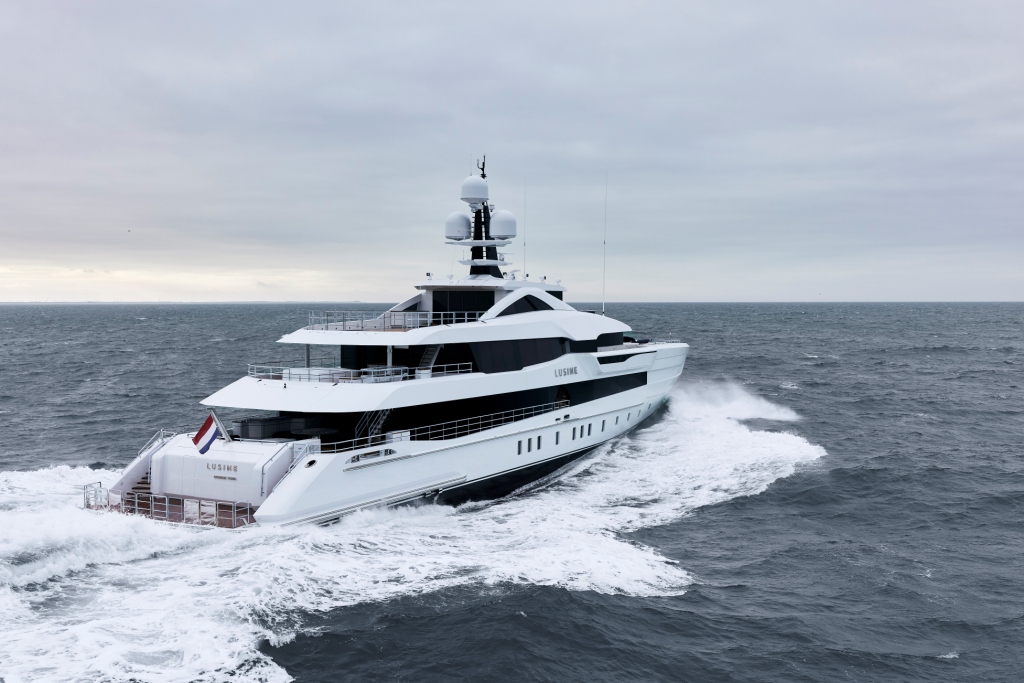 Lusine's layout is tailored around the owners and their family lifestyle. Twelve guests are accommodated in six staterooms, with the owners' apartment on the bridge deck aft. The touch-and-go helipad for private use, served by an enclosed air-conditioned reception area, guarantees discreet boarding. Top-notch service is at the core of the layout: separate routing throughout the yacht ensures that the crew can perform their duties seamlessly without disturbing the guests' relaxation.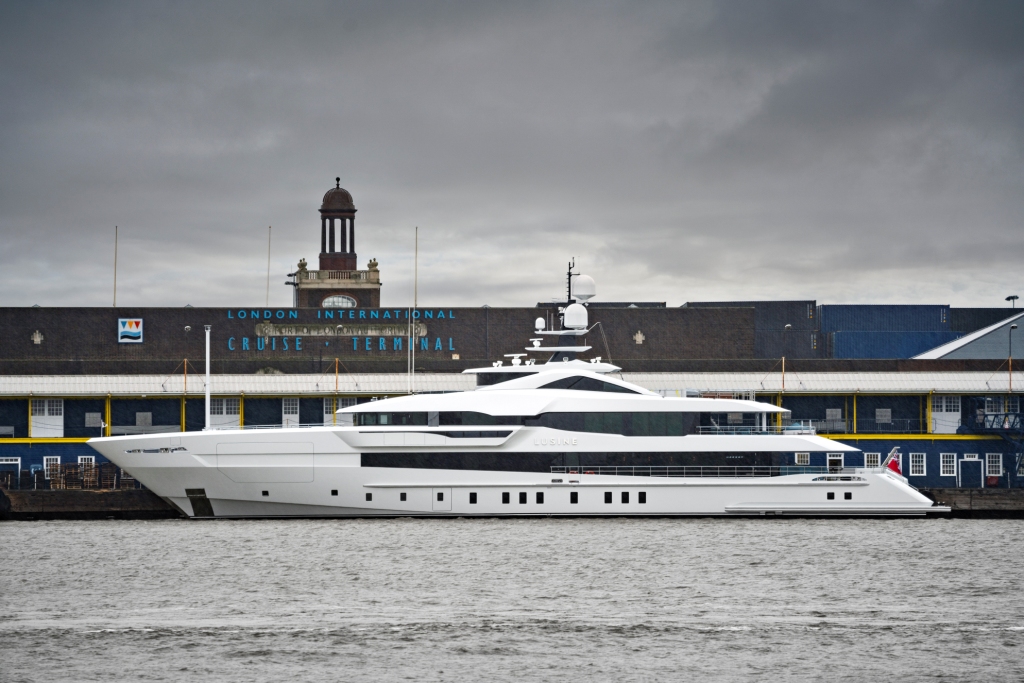 Sinot Yacht Architecture and Design created a calm and elegant interior decor that exudes sophistication in its intricate design and unique combination of materials. Lusine is one of the most complex interiors ever crafted by the artisans of Heesen Yachts Interiors, who enjoyed the challenge of working with rare woods, precious fabrics and exquisite leathers.
Lusine is the first yacht delivered by Heesen in 2022. She will be followed later in the year by custom and semi-custom yachts tipping the luxury scales at no less than 3,458 Gross Tons.