[dropcap]H[/dropcap]eesen Yachts delivers Project Alida, christened Laurentia by her new owners. This new 55 meter combines efficiency, performance and style in a design package of 740GT, with elegant yet muscular clean lines by Omega Architects.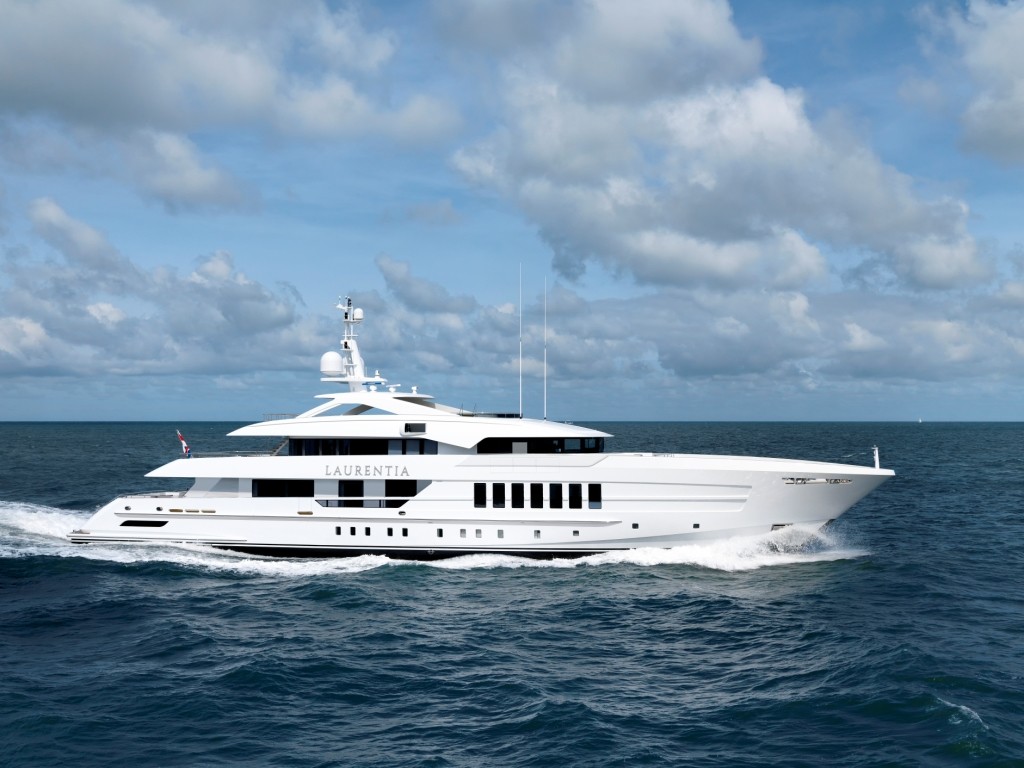 During the sea trials, which were held in the North Sea at the beginning of August in moderate sea conditions, Laurentia exceeded her contractual speed and reached a top speed of 16.6 knots. The vessel proved to be highly responsive, accepting steering commands immediately. The use of large rudders in conjunction with a powerful steering unit makes for a very quick reaction, as does the high pitch of the propellers. The overall effect instils great confidence in the captain when maneuvering in strong wind conditions.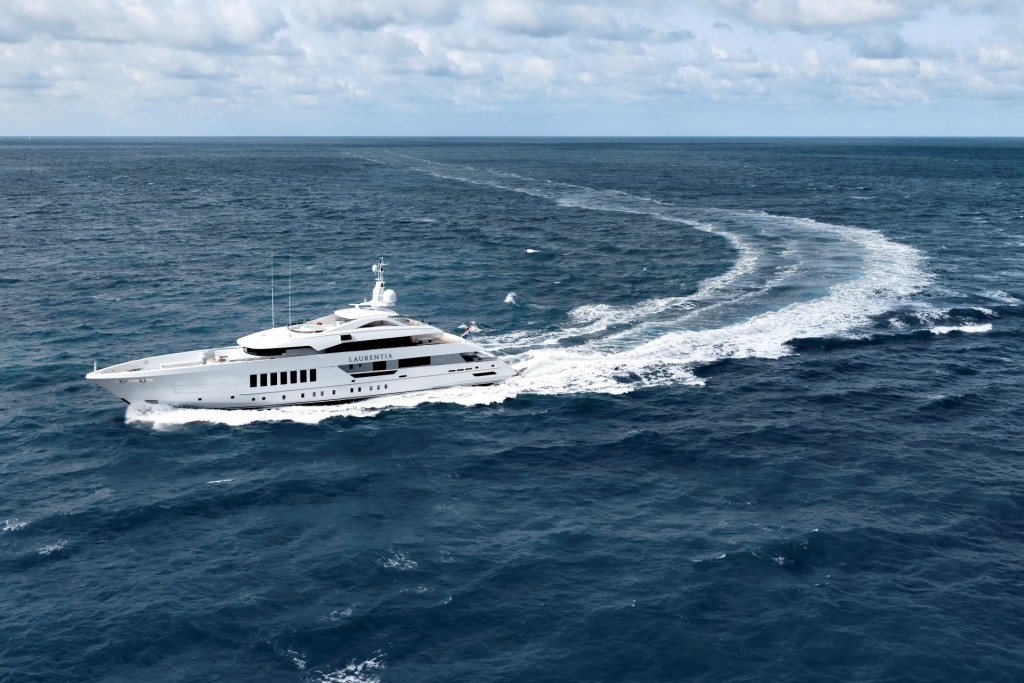 As to the interiors, the Owner appointed Ramon Alonso at RADYCA, a Miami-based design firm, to create an interior design that promotes luxury, relaxation and entertainment throughout the yacht.
"The objective was to create a clean and simple, yet sophisticated, interior that evokes tranquility in a relaxed and elegant atmosphere," comments Alonso. A consistent use of neutral hues is found in open-grain white oak and different tones of wengé, taupe and grey leathers, wool carpets, and light textured suedes. White Arabescato and Grecale brown marble slabs emphasize the purity of the design. The loose furniture was carefully selected from various European and American brands and each piece was customized to fit perfectly and adapt to the interior scheme. Hand-stitched leather panels and accents play in contrast with the light suedes and dark wengé wood in different tones and finishes.