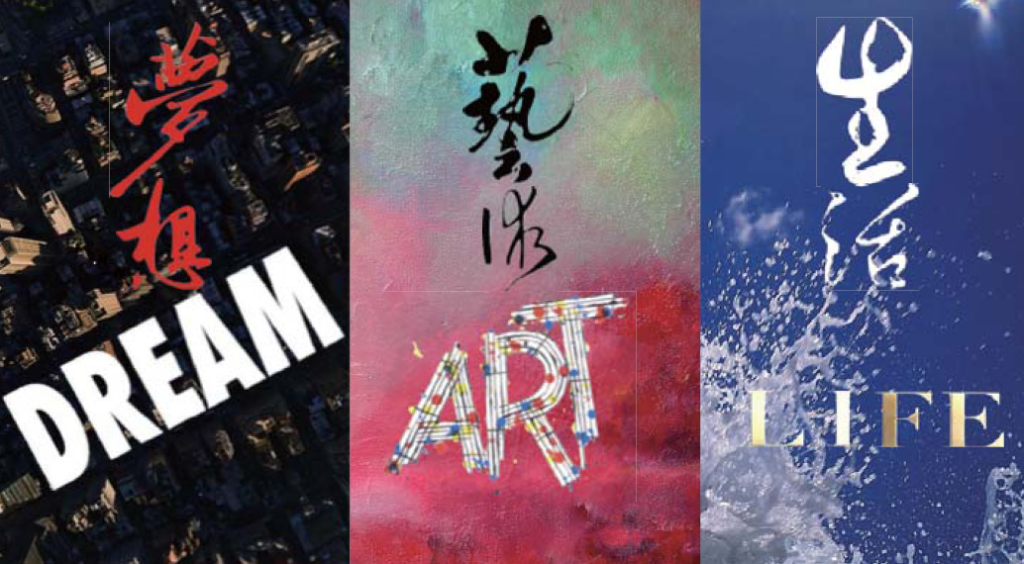 [dropcap]T[/dropcap]he world of yachting is expected in Hainan at the Visun Royal Yacht Club in Sanya for the 6th edition of the Hainan Rendez-Vous. The ultimate showcase for yacht companies and luxury brands from across the world will take place during on 27/30 November 2015.
[highlight color="yellow"]A four-day show [/highlight]on the southernmost tip of Hainan province, targeted to the highly sought-after Chinese luxury consumer and attended by over 20,000 visitors.
Conceived under the theme [highlight color="yellow"]"Dream • Art • Life"[/highlight], this sixth edition of Superyachts, Business Jets, Luxury Lifestyle exhibition will certainly be a cultural and social feast for dreamers, artists and life-lovers.
 Dream is the force to move forward
Art is the unremitting pursuit of beauty by the free soul
And life
For the high net worth individuals
Is not only the daily necessities
Not the fancy drinking together
But is the supreme practical art
Life, is the eternal theme
Let art illuminate your life

SUPERYACHTS – BUSINESS JETS – SUPERCARS – JEWELRY
More 130 yachts from the world's top-5 yacht companies and 20 odds yacht brands now harbor in Visun Royal Yacht Club Marina. By virtue of Sanya's unique geographic position and government favorable policy support on yachts, Sanya yacht sector enjoys much greater fame and reputation than before. World's major yacht manufacturers are grasping the Sanya market through their Chinese agents. Currently, Sanya possesses branch offices or sales centers of more than 20 world famous luxury yacht brands.
Rapid development of supercar sector in Hainan, an international tourism island, is never possible without holding large-scale exhibition events like Rendez-Vous. For years, Hainan Rendez-Vous have not only collected the world famous supercar brands such as Lamborghini, Ferrari, Rolls-Royce, Jaguar, LandRover, Porsche, Benz AMG and BMW, but also attracted many excellent talents in this circle. Meanwhile, it considerably promotes the development of Hainan as an international tourism island and supercar business in China.
The World famous brands of business jets all make their appearance in the Chinese market. The public have been enchanted time and time again by world-renown jets such as AIRBUS ACJ, BOMBARDIER, Boeing BBJ and EUROCOPTER Helicopter. The development of Chinese market has become a new highlight in the world business jets industry. Since 2010, the Hainan Rendez-Vous has collected all latest outcomes in this sector and driven forth significantly the development of business aircraft sector in Sanya and China.
Sanya provides a splendid platform for hosting Hainan Rendez-Vous as well as a window of exchanges between Chinese jewelry industry and the world. A well-known Swiss watch and jewelry manufacture, Chopard, has been participated in the exhibitions for consecutive four years, and a series of rarities including Chameleon Diamond Ring, the Precious Temptations collections of diamond rings, Animal World collections of pearl necklaces were exhibited. It have had great positive impact on Chinese jewelry industry.
Sanya, often called "oriental Hawaii" for its year-round sunshine, white sandy beaches, turquoise waters and lush green vegetation, offers an impressive array of attractions, which make the HNRV also an occasion for some relaxing moments.
BUSINESS OPPORTUNITIES
As stated by Hainan Rendez-vous Exhibition Co Ltd, at the global press conference held during the Monaco Yacht Show, there is a huge Chinese high-end consumer market: high-end consumer groups are keeping pursuing higher life quality and Hainan Rendez-Vous Luxury Lifestyle Exhibition attracts the attention of the whole world, providing a good customer base and brand communication carrier for world-class luxury brands. The event aims at attracting more and more super yacht businesses and well-known international luxury brands, being the most convenient way to find potential customers in China.
Eve Ng, Managing Director of Hainan Visun Rendez-Vous, Ltd. said "We absolutely agree the policy that government will actively develop and support marine tourism, localization of tourism equipment such as cruise-yachts, funiculars, amusement facilities, cruise-yacht tourism as well as low-altitude flying tourism in Several Advices on Promoting the Reform and Development of Tourism Industry issued by China state council. Hainan Rendez-Vous Luxury Lifestyle Exhibition will accelerate the spread of China marine tourism to global market and will help some Chinese industries like yacht, official jet etc. to exchange information and cooperate with top European manufacturers. 2015 Hainan Rendez-vous will invite world-famous artists to share their great creation here, and it will hold some formal luncheons for famous yacht agents to share their opinions on yacht economy and great market potential with each other. In the meantime, we'll start a public activity-"Solute to Ocean" to spread the ideas of protecting ocean."
[divider style="dashed" top="20″ bottom="20″]