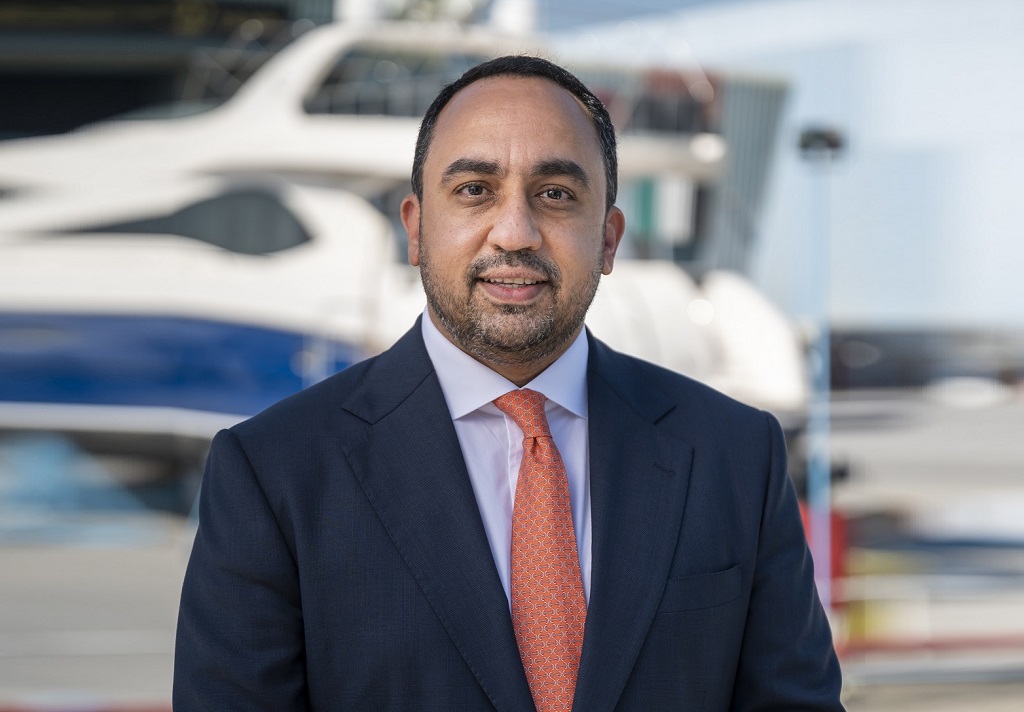 Today UAE-based luxury yacht manufacturer Gulf Craft has announced the appointment of Talal Abdin Nasralla as the company's Chief Executive Officer. Talal joined Gulf Craft in late 2020 as Chief Strategy Officer. His mission will be to implement the company's new global growth strategy with a focus on strengthening its continued development and capabilities.
Talal Abdin Nasralla said: "Gulf Craft pioneered professional yacht and boat building in the UAE and is today one of the world's first and only fully integrated production facilities. Operating from its hubs in the UAE and the Maldives, the company's build and design quality and performance have earned the admiration of the global yachting industry. With the deep experience and insights of our Chairman and the board guiding us, we will leverage Gulf Craft's competencies as a proud 'Made in UAE' company delivering world-class yachts to the world."
Talal has a deep understanding of the UAE market and has worked for some of the key players in the banking sector. He was previously Director of Private Banking at Barclays PLC, overseeing and managing high net worth clients' assets, having also worked as Director at Credit Suisse AG. He was also a Director of the Executive Office at Shuaa Capital PSC, playing a key role in fund raising and managing large-scale projects in the hospitality and real estate sectors. In addition, Talal was a Board Member of Gulf Finance Corporation and Shuaa Capital Saudi Arabia. He started his career as a Business Development Officer at DMCC's Dubai Diamond Exchange and then as Business Development Manager at the Emirates Credit Information Company (emCredit).
Gulf Craft's Chairman Mohammed H. Alshaali said: "Building on our nearly four decades of heritage in yacht and boat manufacturing, we are now focused on an expansion strategy that will take the Gulf Craft brand to new territories globally. Talal, who brings over 15 years of experience, will lead our management team to strengthen the company's position as a global industry leader."
Abeer Alshaali, who was acting CEO, will take on the role of Deputy Managing Director, reporting to the Chairman, and extending guidance to the executive management team. She will also oversee the expansion of the company's network in the US, Europe, and other key markets.
Abeer Alshaali said: "In my interim role as acting CEO, we built a professional and strong management team that can lead our company into the next level of growth. With the shifts the industry has seen recently, we are now focused on diversifying our product lines. Talal has developed a roadmap for Gulf Craft's growth, and he will focus on delivering it."