[dropcap]M[/dropcap]arket America's founders, JR and Loren Ridinger, are one of the couple who best express the American dream. And also an American dream was the one experienced by Rossinavi's team in Fort Lauderdale last year, since Project Vector was the couple's final choice for their multi-million dollar purchase. Good choice, good purchase!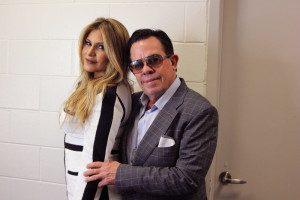 JR and Loren Ridinger founded their company in 1992 and today, with headquarters in Greensboro, North Carolina, it employs roughly 650 people globally. Market America is a Product Brokerage and Internet Marketing Company that specializes in One-to-One Marketing and Social Shopping, with international operations throughout the world from the U.S. to Australia, including emerging markets in the Bahamas, Colombia, Dominican Republic, Ecuador, Jamaica, New Zealand and Panama.
Loren, Senior Vice President of Market America is the creative mind behind the award winning cosmetic line, Motives®, and the uber-luxurious skincare line, Cellular Laboratories™. She is also founder of the jewelry collection, Loren Jewels® and the fine jewelry line, Yours by Loren®. Loren is the Internet mogul who has been changing the face of the beauty as well as Internet shopping for 20 years. With her impeccable style she is one of today's leading trendsetters, named in Vogue's Top 100 as one of their most influential women, especially in New York and Miami.
Market America is changing the way people shop and changing the economic paradigm so anyone can become financially independent by creating their own economy. Each entrepreneur is equipped with a SHOP.COM website and is connected economically. Market America provides a systemized and standardized business model, as well as support, training, technology, products, visibility and a proven business system. As it says in the payoff of the company "Market America. Live the Dream", and in the words of JR Ridinger "Our proven business system gives individuals with seemingly ordinary backgrounds the chance to do extraordinary things in life."
And for sure one of the most extraordinary things you can do in your life – in order to make it full of magic moments, exactly as they wish – is to buy a super luxury megayacht. Project Vector  is a 63 metre superyacht, previously simply known as  Hull FR031, designed by Team for Design with the naval architecture by Arrabito Naval Architects. The design shows an harmonious balance between elegance and attitude. The interiors feature an Art Deco interior, reminiscent of Miami Beach.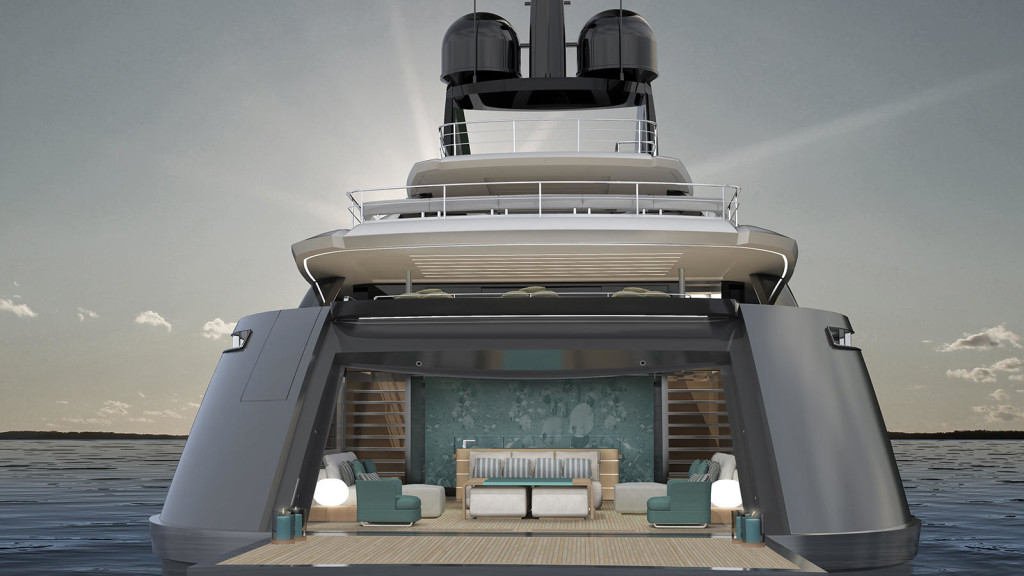 The master suite contains a private Jacuzzi. Five other guest staterooms, two outdoor swimming pools and a terrace with panoramic views through floor-to-ceiling windows fill out the three decks. The layout includes six cabins for a maximum of 12 guests, plus crew accommodation for 13.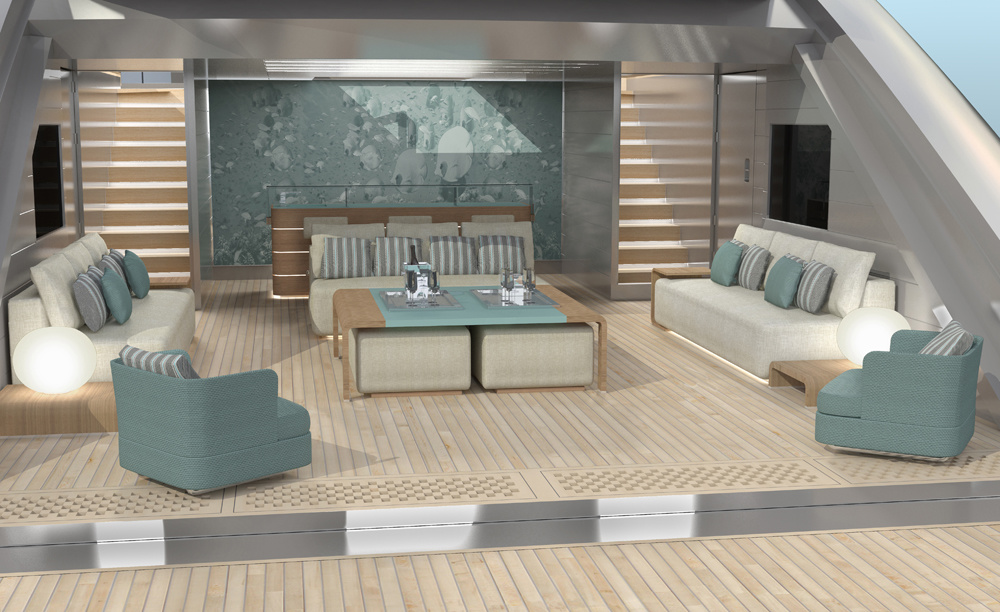 The couple currently own the 151-foot Trinity Utopia III, now for sale to make space for the newly built Utopia 4. The new yacht is scheduled for delivery in 2018.