[dropcap]C[/dropcap]onfirming its design and creative approach which made contamination an actual distinctive value, Sanlorenzo takes part in Milan's FuoriSalone for its third consecutive year with the installation "From shipyard to courtyard" which will be set up in the context of the exhibition-event INTERNI HUMAN SPACES, in the beautiful setting of the Università degli Studi di Milano ("University of Milan").
Removing all boundaries and putting aside all dogmas and rules, the shipyard, thanks to the innovative vision of Massimo Perotti, the company's Chairman, managed to disrupt the rigidity of its world throughout the years while integrating art and design.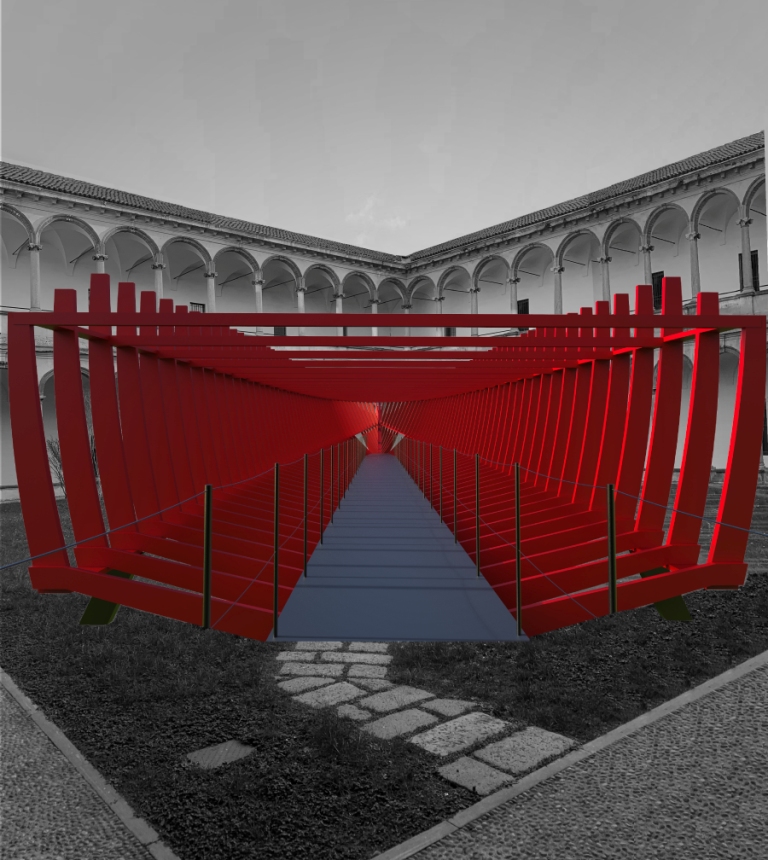 This choice was confirmed last year by the beginning of a new collaboration with Piero Lissoni acting as the company's art director, resulting from the strong stylistic and projectual affinity which immediately emerged with the shipyard.
On the occasion of FuoriSalone 2019, Lissoni thus became the interpreter of the brand's tradition and values through the installation "From shipyard to courtyard".
Clearly evoking the wooden frameworks that shipwrights, outstanding shipyard figures, used to build, Piero Lissoni reinterprets the hull of an SX112 yacht through a process of abstraction.
The interior of this imposing structure on 1:1 scale, in the middle of the courtyard, will be walkable, making it possible for visitors to enter and tour the boat.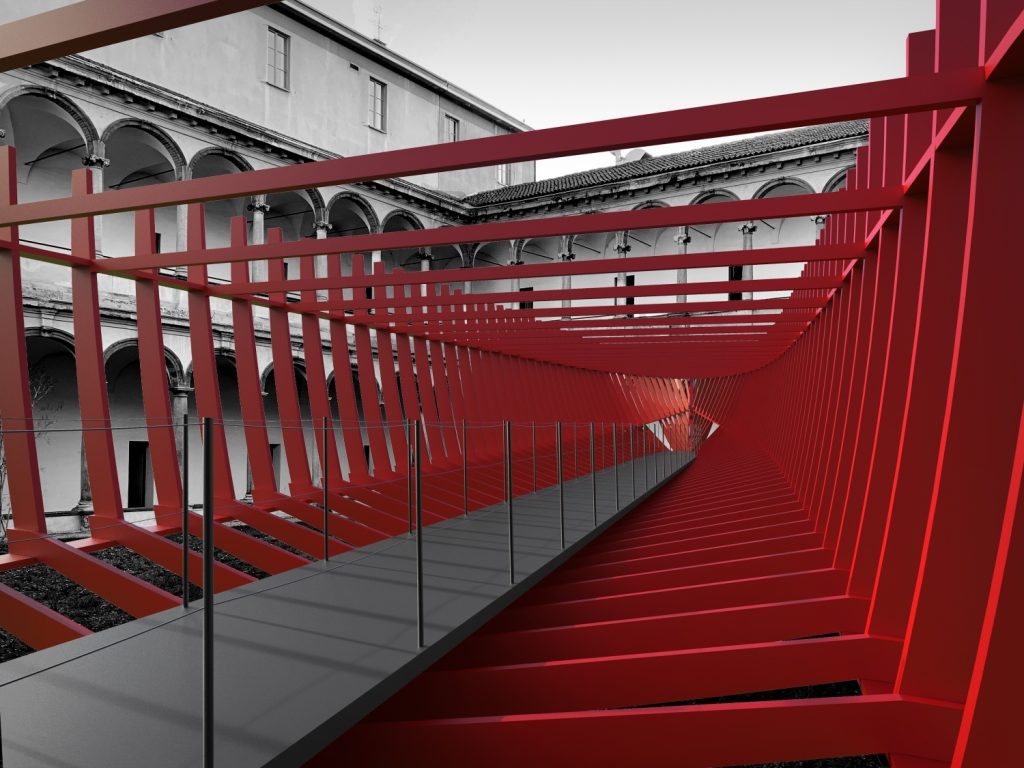 An ideal connection between the past, present and future of Sanlorenzo whose hull, which represents the initial construction stage of the yacht, proves the craftsmanship of the artisans who have always shaped these sophisticated objects while announcing a new model that will be presented in 2020.
The flagship model SX112, chosen to lead the installation, will expand the crossover SX line, officially launched in 2017 with the first yacht SX88, followed in 2018 by SX76. Both models were presented in Piero Lissoni's interior design versions, where he conceived for the first time through his innovative project, an open space yacht.
By completely reinterpreting space on board, thanks to the wheelhouse exclusively located on the flying bridge, the two yachts develop in a unique, continuous space from bow to stern with a great internal liveability due to its open kitchen, next to the dining room, followed by a living area, with no interruptions between interiors and exteriors.
Once again Piero Lissoni's installation shows the relationship between Sanlorenzo and design describing the shipyard through new perspectives: the hull comes to symbolise the company by revealing its experience, artisanship and its innovative approach.