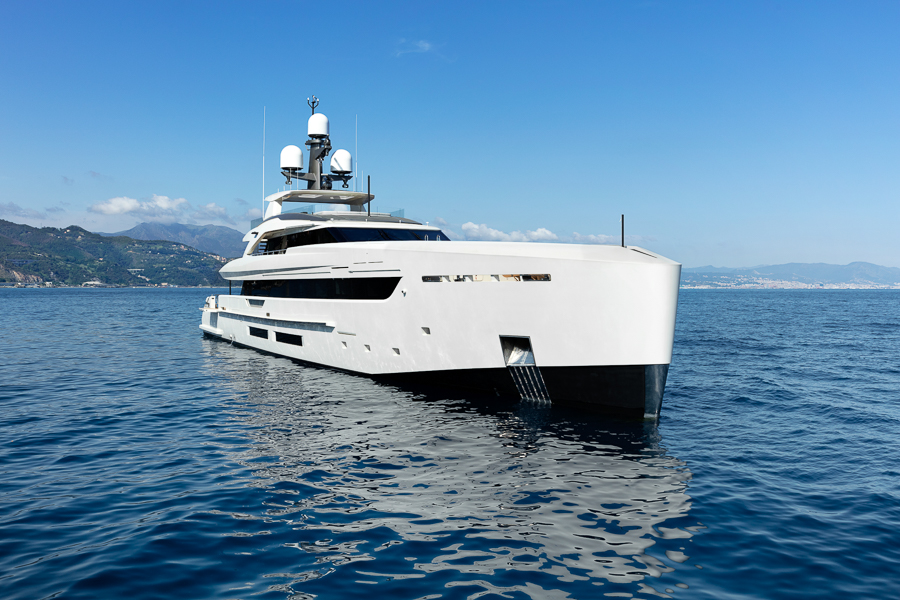 Tankoa has announced the sale of the fourth unit in its all-aluminium 50-metre series after M/Y Vertige, Bintador and Olokun. Started on speculation, the build is now over 40% complete and scheduled for delivery at the end of 2021.
"The shipyard is particularly satisfied as this is the second yacht sold after Olokun in what has been a very difficult year for everyone," says Tankoa Sales Manager Giuseppe Mazza. "It is also our second 50-metre project with hybrid propulsion, in this case developed in collaboration with MAN and Siemens, and we've already started construction on spec of a fifth hull in the 50m series that will be ready for delivery in June 2022."
The owner chose to build with Tankoa thanks to the combination of Francesco Paszkowski's elegantly understated exterior design, Tankoa's build quality and the opportunity to install the latest-generation hybrid propulsion system from MAN/Siemens to enjoy maximum comfort.
Tankoa CEO Vincenzo Poerio recently announced the Genoa-based shipyard is looking to expand its production capacity and fully intends continuing to build on spec to reduce delivery times.