[dropcap]L[/dropcap]ike the legendary Himalayan guides capable of carrying extraordinary loads, Sherpa offers an unexpected storage space of 140 square meters (247 cubic feet) below the main deck, to be destined to the most diverse uses, leaving the entire area free for other uses.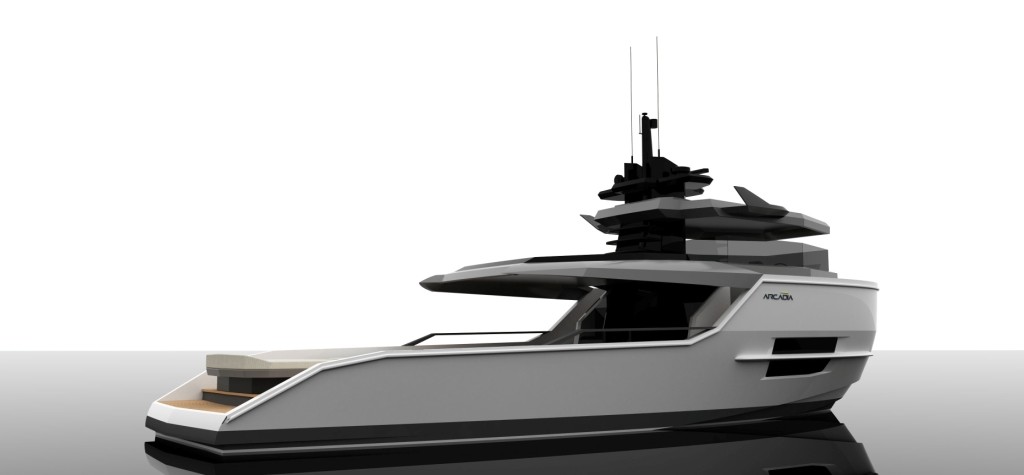 Lets' have party or leave for a day-cruise!
Sherpa
 is the name of the latest 16.8M presented by the Italian Shipyard Arcadia Yachts at the Boot Dusseldorf 2016, with the Open Deck superstructure/two cabin internal layout –  actually the most requested version – featuring the main deck free of any furniture.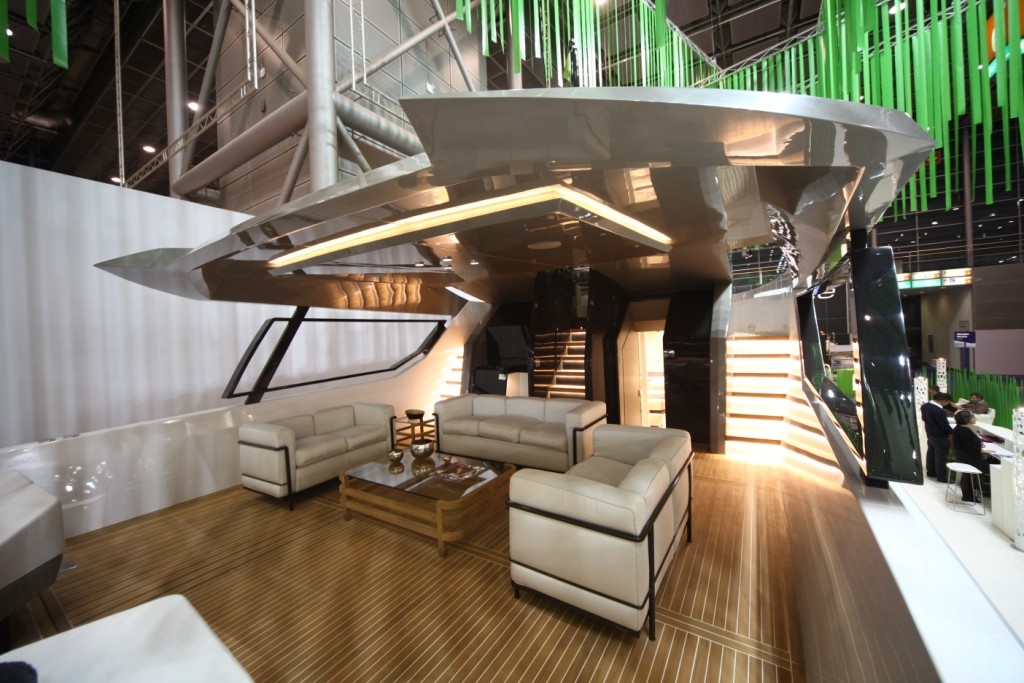 The incredible volume of the yacht is certainly a winning factor for potential clients of this size and range, as well as the lay out flexibility. Or as a day cruiser, shadow boat, support vessel, or day boat and mini-yacht, a series of configurations are possible according to each client's different needs.
As to the superstructure options, you can choose between open deck or salon deck. As to the interior layouts, you can opt for one, two or three cabins.
Sherpa can also be used for very long-range cruising (ocean fishing and sightseeing). Thanks to her high performance semi-displacement NPL hull – which offers significant savings in fuel consumption – and together with the additional fuel tank compartment, extended cruising capabilities are guaranteed. The NPL hull type is a specific hull named after the National Physical Laboratory of England, where tests were conducted to determine the best ratio of length to beam in terms of hydrodynamic efficiency. This advanced hull, together with lightweight superstructures, allow very satisfying performance with low-power engines.
Also convertible!
Arcadia Sherpa features a new concept in sport flying-bridges: the "Easy-to-close" flying-bridge that converts into a closed deck, completely protected by side windows that can be raised and lowered, just as in automobiles. The whole upper-deck area, since it is air-conditioned, becomes much more flexible and functional in any weather condition: in very hot climes or in bad weather when closed, or left open to the air as per any traditional flying-bridge.
Green and solar energy.
The new Arcadia SHERPA – with Volvo Penta IPS 600 engines – has a top speed of about 25 knots, with a cruising speed of 20 knots. At 20 knots, fuel consumption is apx. 97 liters per hour, and at 12 knots (top displacement speed), this decreases to about 43 liters per hour. Volvo IPS propulsion guarantees proven maneuverability and outstanding silence.
Cruising range is also favored by low generator usage thanks to the 4KW of electrical energy supplied by the solar panels that cover almost the entire superstructure.
[divider style="dashed" top="20″ bottom="20″]