[dropcap]T[/dropcap]ankoa has just released the very first exlusive photos of the [highlight color="yellow"]technical launch[/highlight] of the new 50m, S501 M/Y Vertige. The technical launch took place this morning at Genoa-based yard. The official launch of this second unit of Tankoa Yachts, sold in February 2015 to an experienced French client, is scheduled for early March 2017 and delivery in April. The concept and exterior design is by Francesco Paszkowski with the interiors designed in cooperation with Margherita Casprini.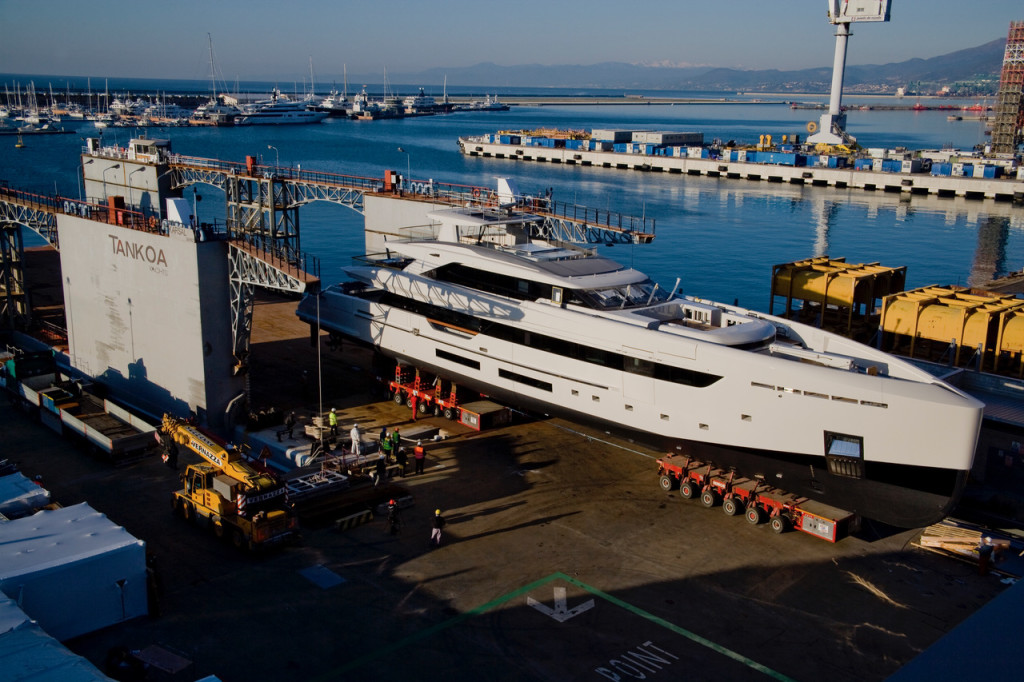 Tankoa's CEO, Euro Contenti declared "despite the impressive background and success track records of the entire Tankoa management, we are extremely proud that the client, his surveyor and broker, Daniel Bussani from Aquila Yachting, decided Tankoa was the most suitable shipyard to built his new yacht after investigating a number of European builders".
S501 hull number one – under 500 GRT – is a six cabin yacht including main deck full beam Owner and Vip suite, 2 Vip and 2 Guest cabins on the lower deck, gym, home cinema, a 7 meter tender garage among other amenities as well as floor to ceiling windows and hydraulic balconies in the Owner and on the aft deck.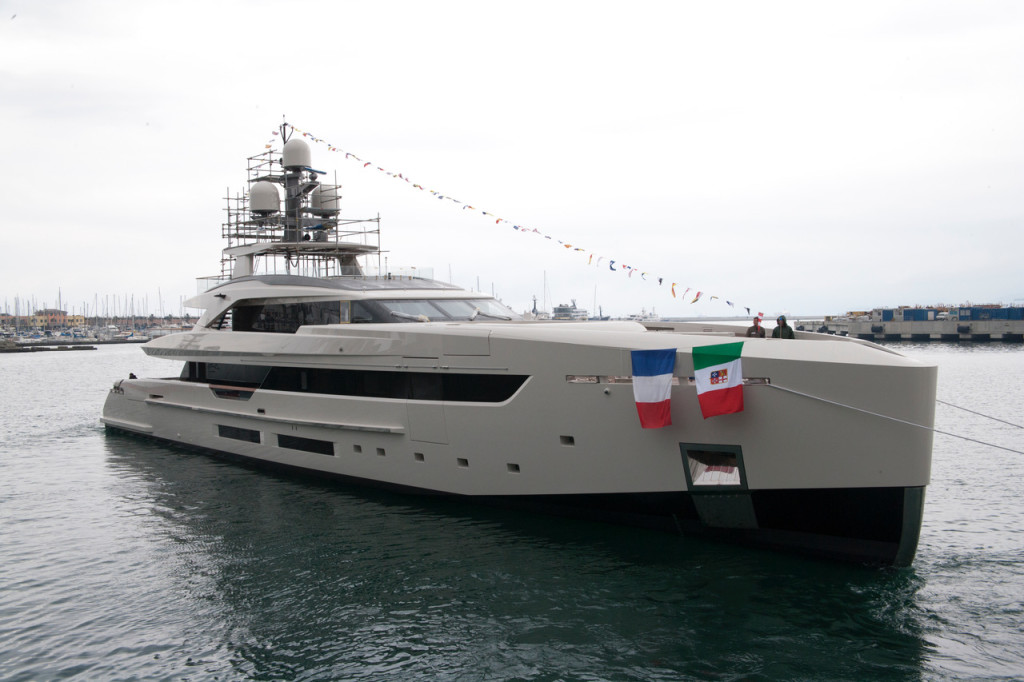 Tankoa's management team worked in close collaboration with Francesco Paszkowski to design the project in order to reach the following goals:
Achieve a perfectly balanced and fluid timeless design that will not look like what is currently offered on the market.
Offer perfect circulation flows for owners and guest to move from deck to deck and from inside to outside without interfering with the working crew while giving them a total freedom of movement to carry on their tasks.
Give the owner in a 499 Gross Tons package the type of amenities and equipments commonly found on much larger yachts.
This first model of project S501 M/Y Vertige – in its full displacement version – is offering a range of 5,000 Nautical Miles at 12 knots and 16 knots top speed. Tankoa Vertige S501 is entirely built in aluminium light alloy 5083.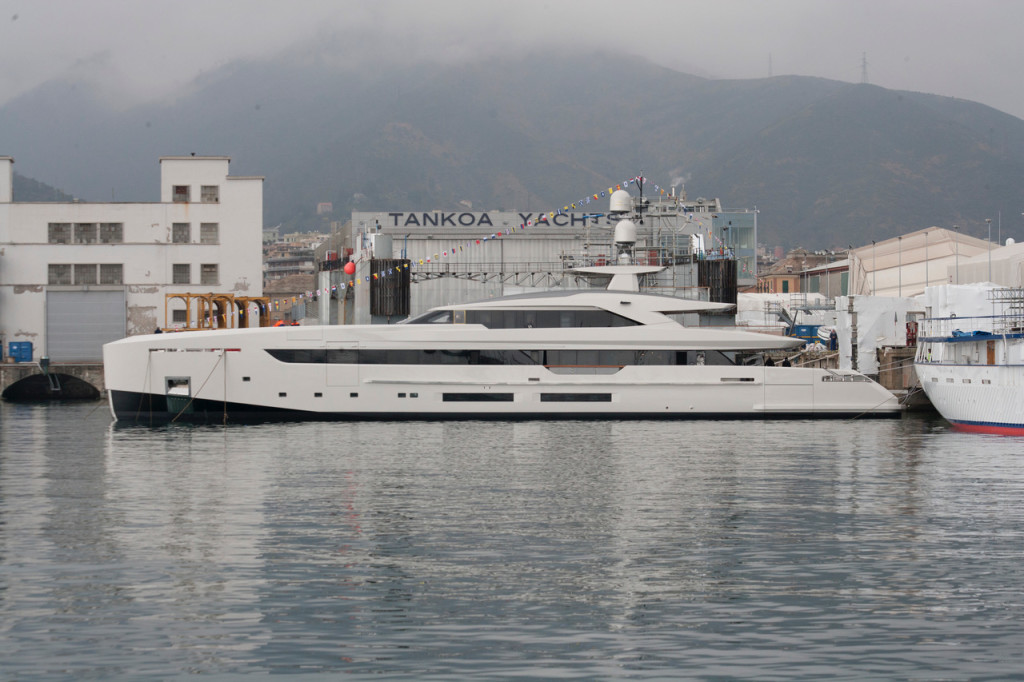 The construction is carefully followed by builder engineer Albert McIlroy Owner's representative who has been building number of yachts wordlwide. Questioned about the advancement of the works onboard S501, McIlroy recently declared – "…I followed the construction of the first delivered Tankoa Yacht, the 69,30 meter Suerte. This was a very large yacht for a first, but it was backed up by the limitless experience of Tankoa's managers and technical office. This being said, it was a challenging experience as we were working with a very tight contractual delivery schedule. With S501, the shipyard has greatly improved their time schedule management and operation processes and they truly have a Teutonic approach that often leaves me speechless for an Italian builder. I can say, after having supervised the construction of many yachts worldwide, not only the work pace and productivity at Tankoa are superiors but it is also probably the first time I see a yacht that size where the production schedule is fully respected without altering the incredible flexibility Tankoa starts being known for."