[dropcap]E[/dropcap]nchanting. That was the impression at the unveiling of the model of the 120m luxury motor yacht "Private Bay" at the Fort Lauderdale Boat Show. The design is by the Argentinian architect Horacio Bozzo. Extremely sophisticated taste very close to the perfect beauty. More than elegant. I would say, a boat with regal bearing and leonine grace.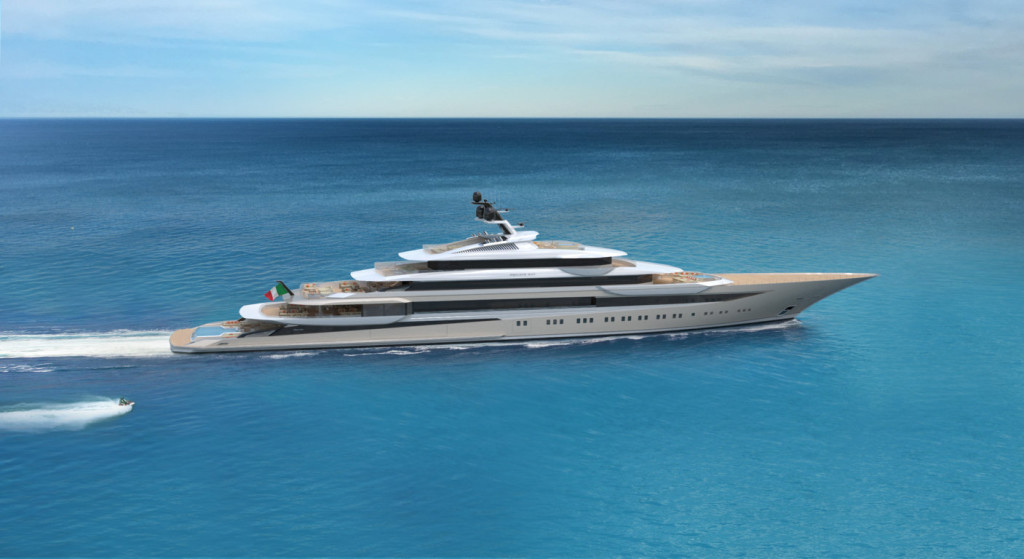 Private Bay in the words of her designer:
I am convinced that who has a strong personality also at sea wants to follow his instinct and live it his own way. Private Bay is a different vision of a mega yacht conceived to live close to the sea, the main protagonist, while enjoying an authentic experience.
The exterior design is characterized by surfaces that intersect creating light reflections with terraces and balconies overlooking the sea. The flair of the bow adds class and the leaning mast gives a sporty accent for a yacht that with a contemporary elegance shows her identity.
Fincantieri Yachts expertise brings prestige and quality to this fresh concept of a 123m Yacht setting the basis for a stimulating collaboration.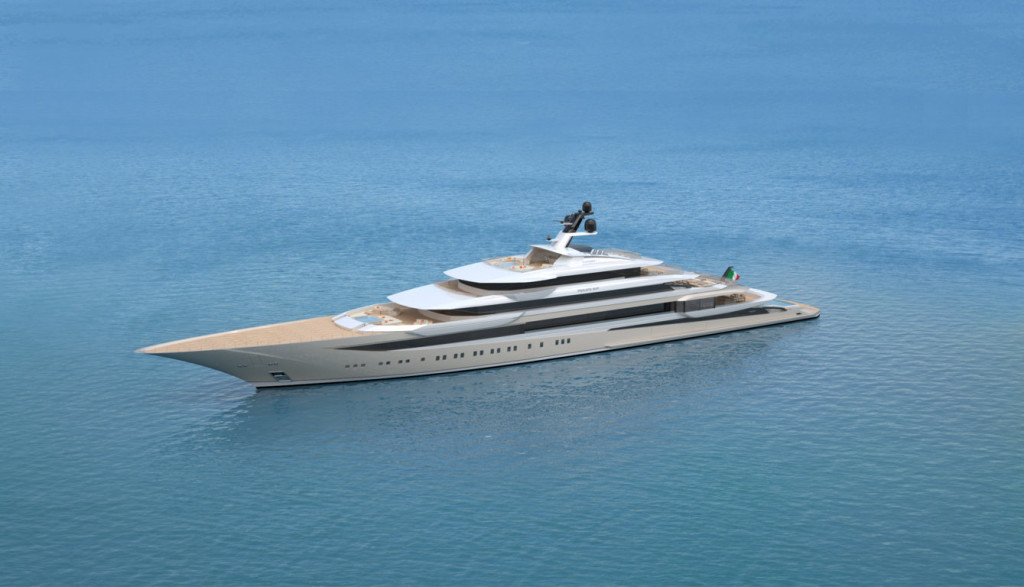 With a LOA of 123 metres, Private Bay developes along 6 decks, with a configuration of 9 guests' cabins, including the owner's suite, and 17 for the crew. The max speed is 18,50 kn and has a nautical range at 13 kn of 5,500 nm.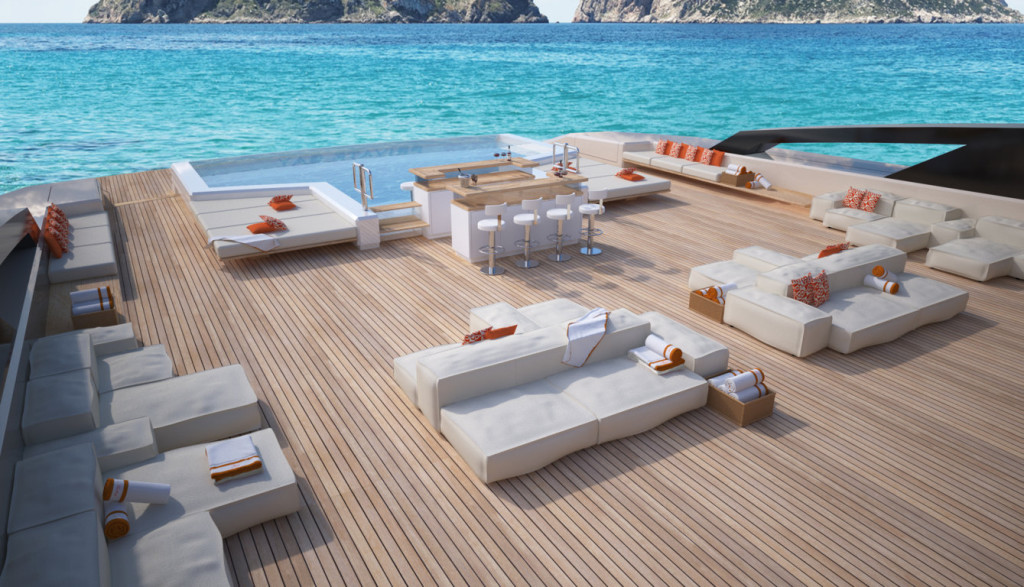 Features
The Open Beach Club Concept is a unique feature that includes a 160 m2 [1700 sqft] lounge area with side openable windows, al-fresco cinema, sea level pool with bar, submergible stairs and platform for gentle access to the ocean and a generous swim-platform for easy boarding of jetskis and tenders.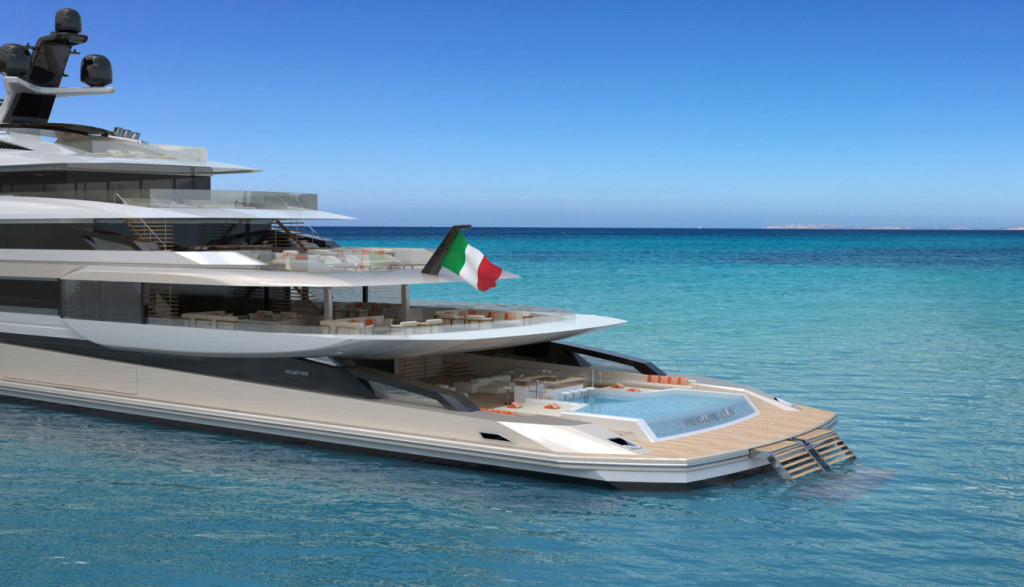 Inspired by a shell the glass protected veranda and terrace overlook the sea for unobstructed views.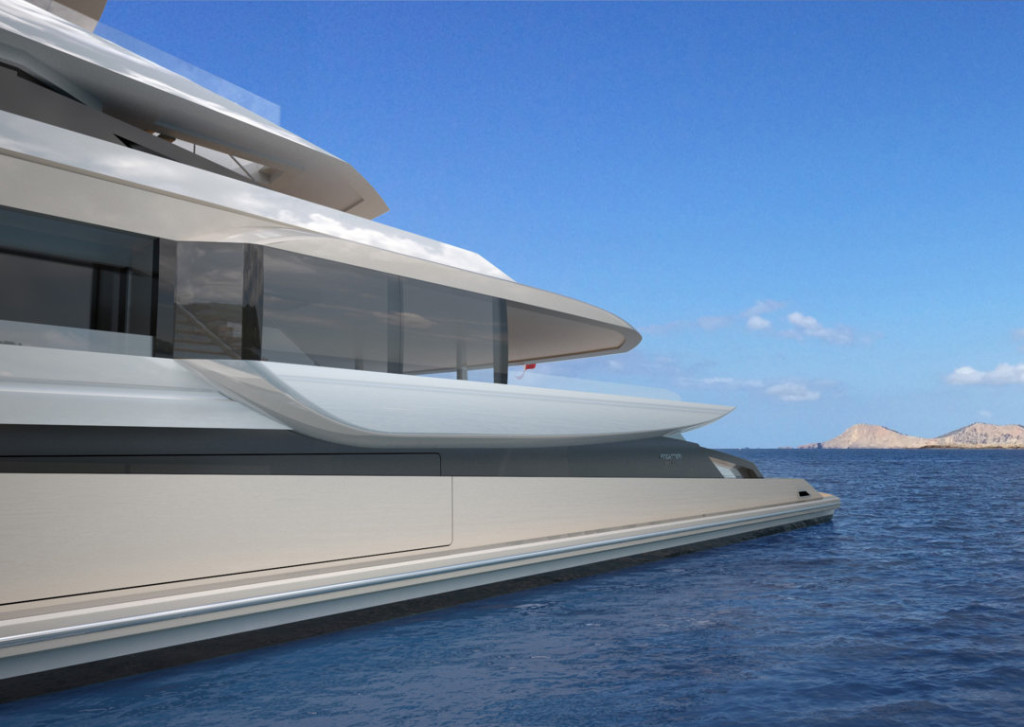 The observation area including a sun deck pool and shaded bar to enjoy in style with a different perspective.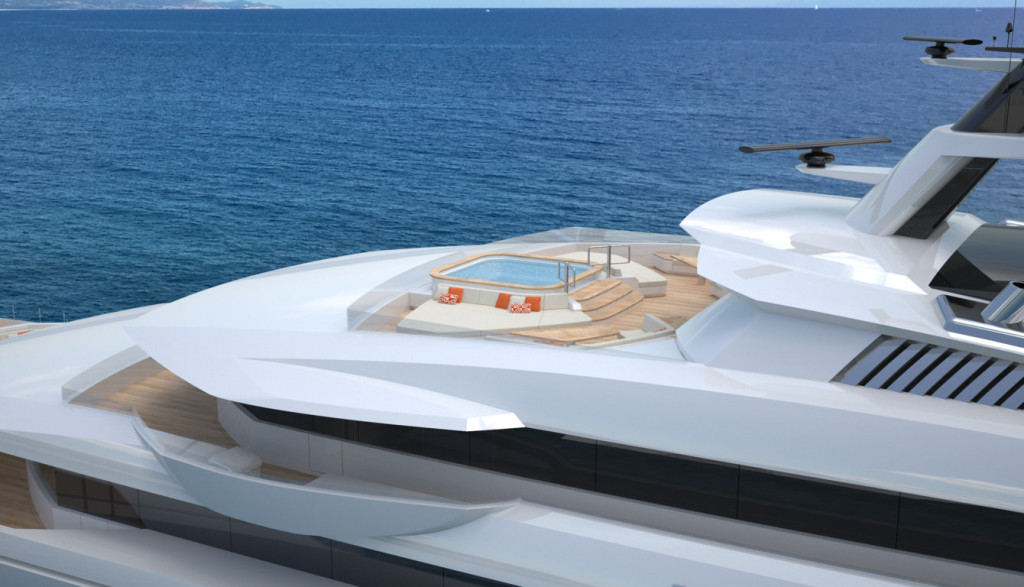 Fincatieri defines beauty as the unrepeatable combination of unique and outstandingly original details built to last and to impress. People who love the exceptional want to fill their lives with it, as an enduring symbol and an essential example to astound cognoscenti and laymen alike. Through their deep understanding of what absolute beauty means and of how to suffuse each detail with incomparable luxury, they are able to give this very little niche market unforgettable exquisite and harmonious creations. "That is why each of our yachts is like an original piece of music. A new, majestic and inimitable Italian opera. The music of the future. Inspired by absolute beauty, performed by ultra-high technology".
Private Bay – Video