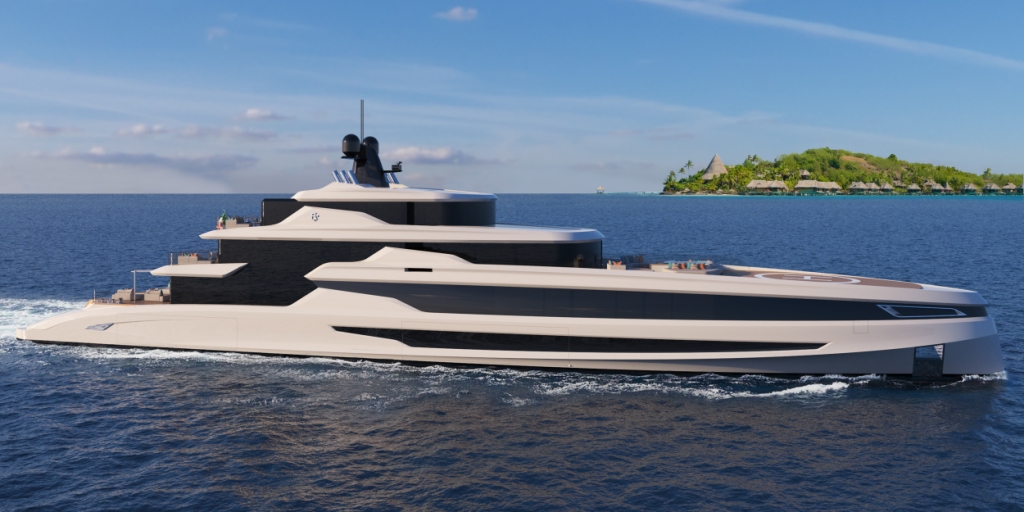 Fincantieri Yachts, the Fincantieri Group business unit devoted specifically to megayachts, presented "Blanche", a new-generation concept. "Blanche" is a 70-meters yacht, a timeless beauty with a strong Italian imprint, in which luxury, design and function gracefully coalesce.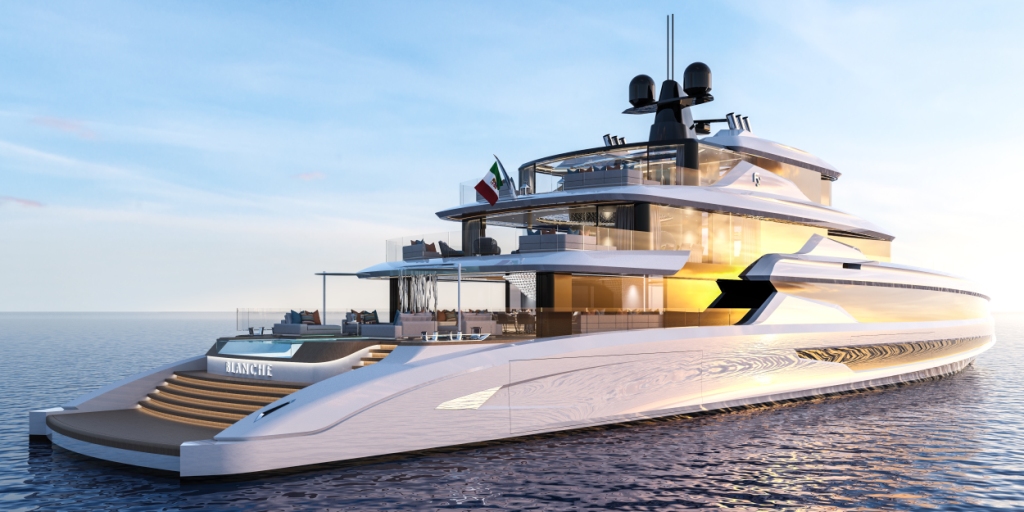 The aim of the project was to dismiss any unnecessary complexity and visual obstructions, to maximize space on board, in order to build a scenographic backdrop facilitating serenity and well-being of passengers. The result is masterful exercise in balance and harmony, an unprecedented immersive experience.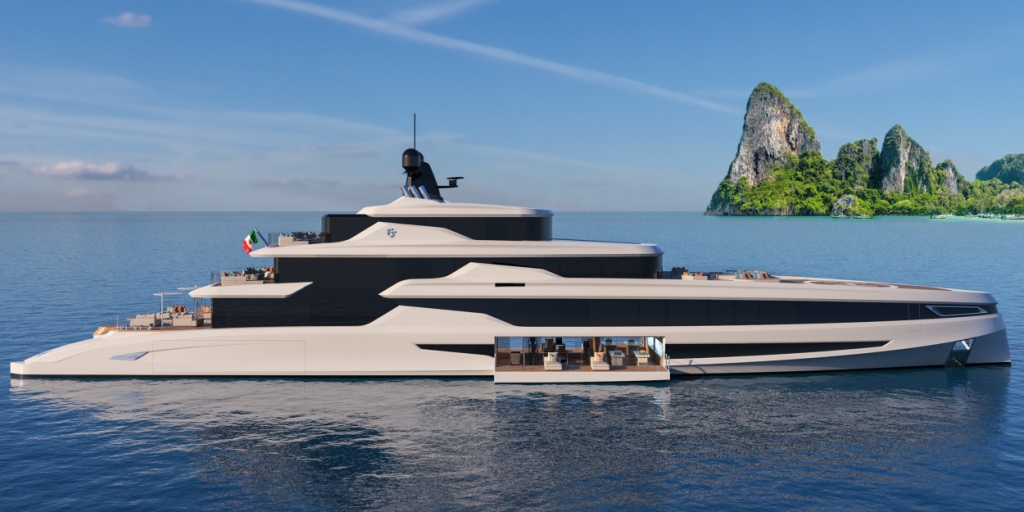 The concept has been developed by Fincantieri Yachts in partnership with the Italian designer Gabriele Teruzzi's studio. The combination of the experience of the historic shipbuilder and the inspiration of the young designer allowed to shape a new philosophy of travel, reshaping the lines of the exterior profile, as well as the classic interior spacing.
Both the master suite and terrace total 190 square meters, surrounded by fullheight windows and sliding glazed enclosures. The wellness area also covers a significant area of 126 square meters, increasing surface area up to 187 square meters considering the external areas directly connected.
Fincantieri established itself on the market as a top player in the designing and building of +100m full custom yachts. Since 2005, when the company came to the business, it has delivered 134m "Serene" (2011) and 140m "Ocean Victory" (2014), which are the clear evidence that the top quality is the target and a fundamental value of the product independently form the size of the ships.
Fincantieri has channeled significant resources in this market niche, gaining important results starting from the creation of Fincantieri Yachts, the Group's dedicated business unit. Counting on Fincantieri's 230-years experience in shipbuilding, the company's yacht unit offers unparalleled levels of design, style, reliability and quality in building 70m vessels.