[dropcap]L[/dropcap]ynx Yachts – together with President Slim Bouricha – have announce the appointment of Filippo Rossi as their new Sales & Marketing manager. Filippo Rossi's entry into the Lynx Yachts team marks a step forward for the Dutch shipyard's growth and international presence. Specialized in the construction of 20 to 50 meter steel displacement yachts, since it's inception Lynx Yachts has been characterized by attention to safety and comfort: objectives of primary importance, especially regarding the development of the YXT Yacht x Tender and it's placement in the support vessel market, the new frontier of the yachting experience.
Filippo Rossi comments on his appointment: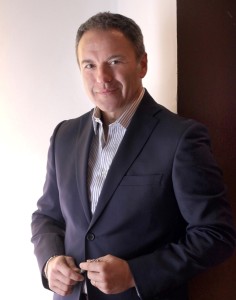 "My new adventure with Lynx promises to be an exciting challenge. I accepted without hesitation because of the yard's mission, its new contents to develop but especially for the quality of the yard; they never loose sight of attention to detail and direct contact with the owner. The presentation of the YXT products is going to be extremely interesting. Lynx is investing a considerable amount of efforts in research and development, as we all firmly believe in the YXT's potential as a support vessel for superyachts, designed to host all the toys necessary to fully enjoy life on the water. I'll accept the challenge to create a brand with a noteworthy identity, enhanced by a strong sense of shared motivation and the desire to satisfy a need – the need for shadow boats – an emerging trend in today's yachting market."
With a degree in architecture from Milan Polytechnic University, Filippo Rossi has worked in the yachting sector since 1999. Some of his important roles have been as Responsible for Interior Finishings at Dalla Pietà Yachts, Director of the Charter & Brokerage Division of Floating Life, General Manager of Arzanà Navi and Sales Broker for Fraser Yachts.
[divider style="dashed" top="20″ bottom="20″]
www.lynxyachts.com