New launch at Sanlorenzo Superyacht in La Spezia shipyard, where this week the fifth unit of the 52Steel, a 52-metres long steel vessel of which a further 3 units are currently under construction, was launched. The refined elegance and timeless lines of the 52Steel conceal surprising interior volumes and exterior spaces for maximum comfort.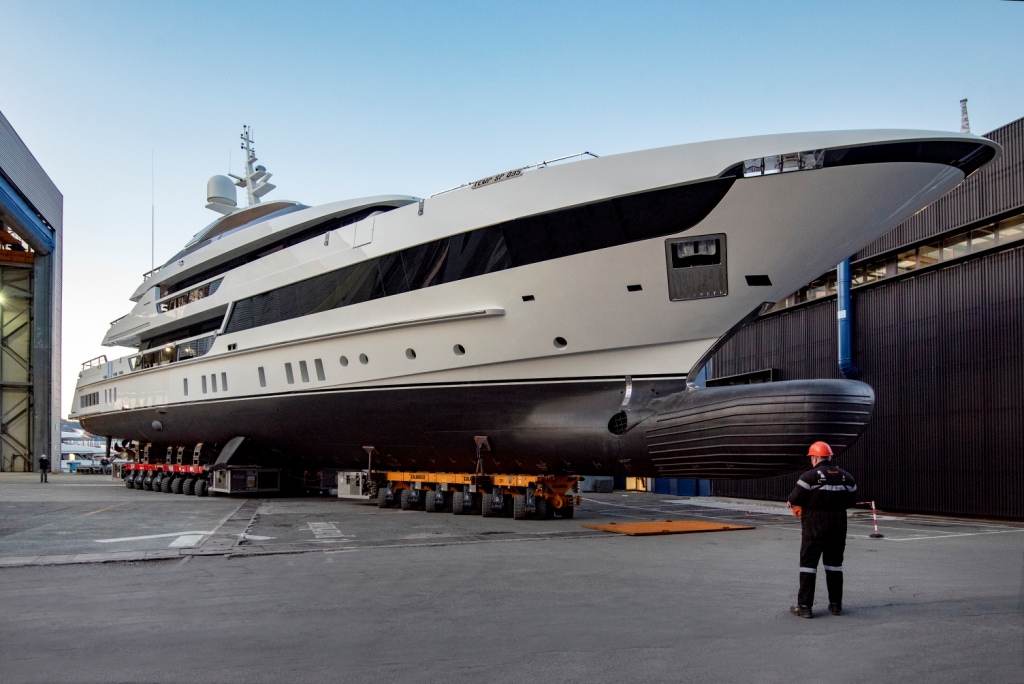 A five-deck superyacht under 500GT, it impresses with design solutions normally found on much larger models and far-sighted technical innovations, the result of the shipyard's ongoing research, which have made it an international success and made it one of the stars of the Sanlorenzo fleet.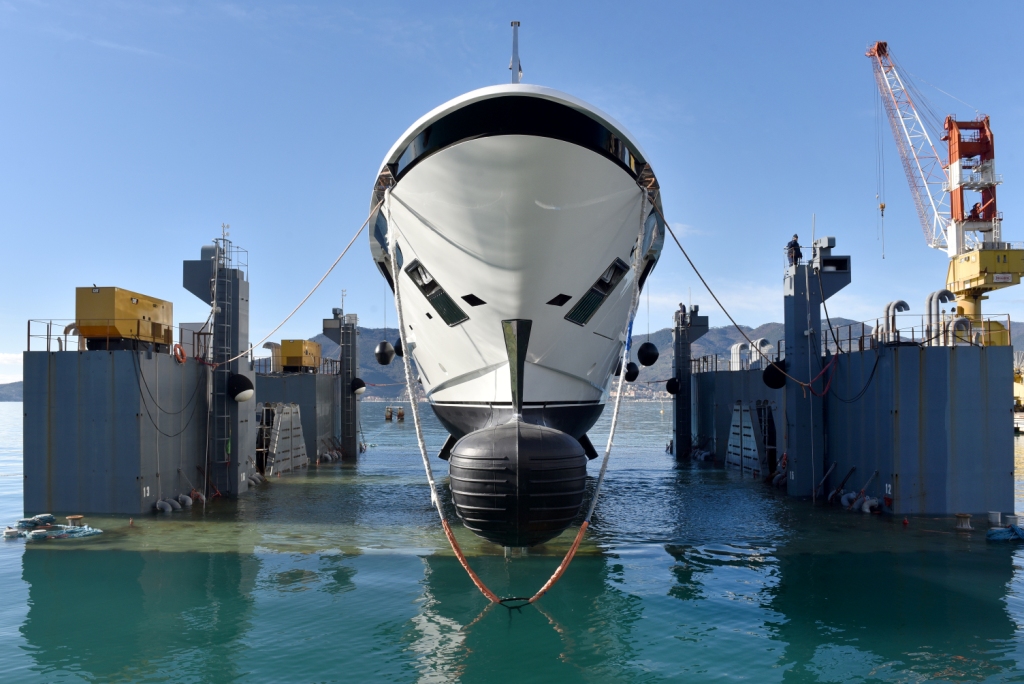 One of the revolutionary elements of the 52Steel, which has won her numerous important awards, is the entire stern area: on the Main deck the swimming pool with a transparent bottom allows light to pass into the area below, creating a dreamlike effect.
The fifth unit, recently launched, bears the signature of Officina Italiana Design for its exteriors while the interiors are designed by architect Tiziana Vercellesi.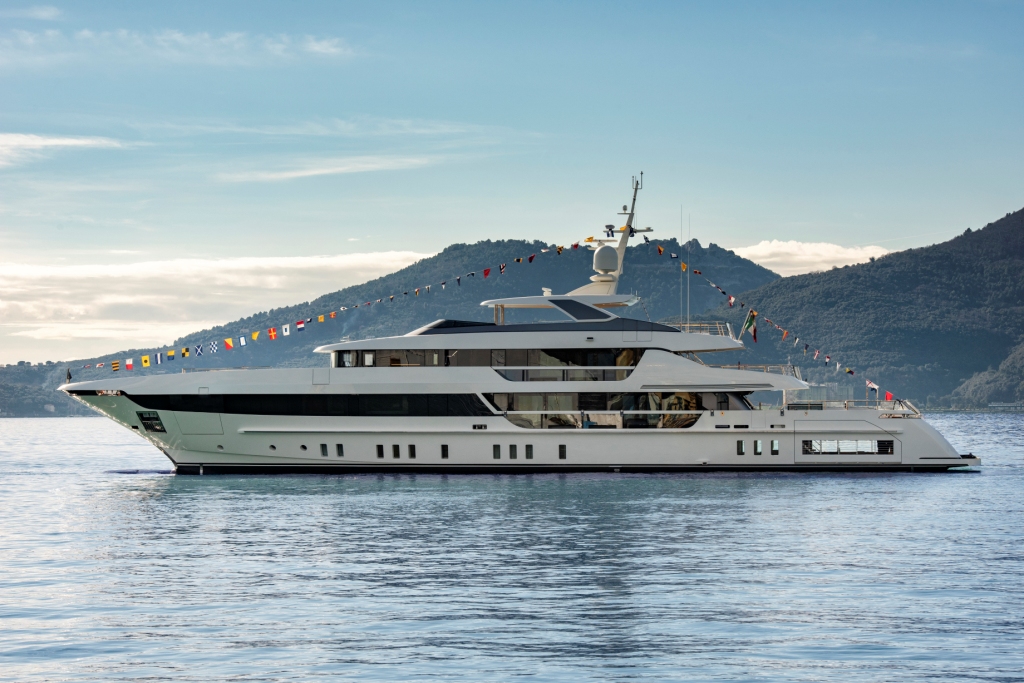 "The interiors requested by the owner, and interpreted by me, have a classic style with warm colours and a discreet elegance that is revealed in the details, the workmanship and the choice of materials such as Tanganyika wood, light-coloured leathers and marble. In fact, the creation of the interiors reflects the rich knowledge and experience of those who know how to use wood and marble with expertise. In the main salon, for example, we have created a made to measure floor with inlaid marbles of different colours and a classic Italian design. The furnishings will be enhanced by decorative elements and pieces of art made especially for this boat", says Arch. Tiziana Vercellesi.
This tailor-made model was created made to measure according to the owner's requests and lifestyle. From the white colour of the exteriors, used for the first time on a 52Steel, to the choice of materials, finishes and furnishings to the design of the spaces.
The layout features an unusual and very successful configuration: at the bow of the Main deck, where the Owner's Suite is usually located, Sanlorenzo has placed instead two large VIP Suites, complete with entrance, cloakroom, bathroom and cabin, cut out along the ship's length and featuring huge windows looking directly out to sea. The Owner's Suite is situated at the stern of the Upper deck, which thus becomes, together with the cockpit, an area for the exclusive use of the owner.
At the Owner's request, this unit is also equipped with a lift that runs through all the decks, from the lower deck to the sundeck.