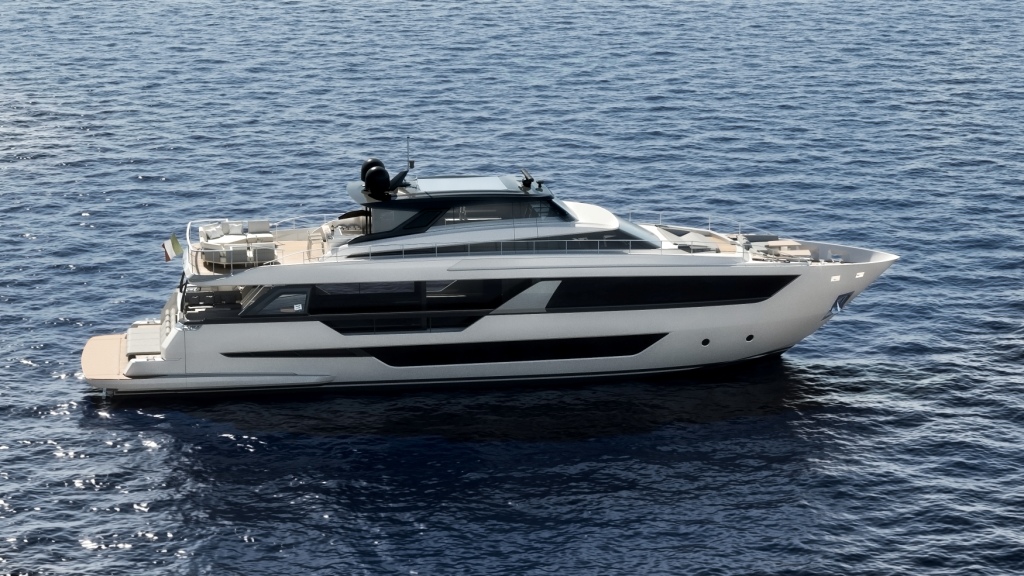 The determination of Ferretti Yachts to keep raising the standards of comfort and liveability has produced a spectacular new version of the brand's flagship. The Skydeck edition of Ferretti Yachts 1000, a huge success story for the Forlì-based shipyard, features an upper deck redesigned to create an enclosed, sheltered space that can be enjoyed year-round and conveys the breathtaking feeling of being able to touch the sky.
The first unit of the new model is planned for launch in June 2023, while the yacht's official debut will be at the Fort Lauderdale International Boat Show 2023.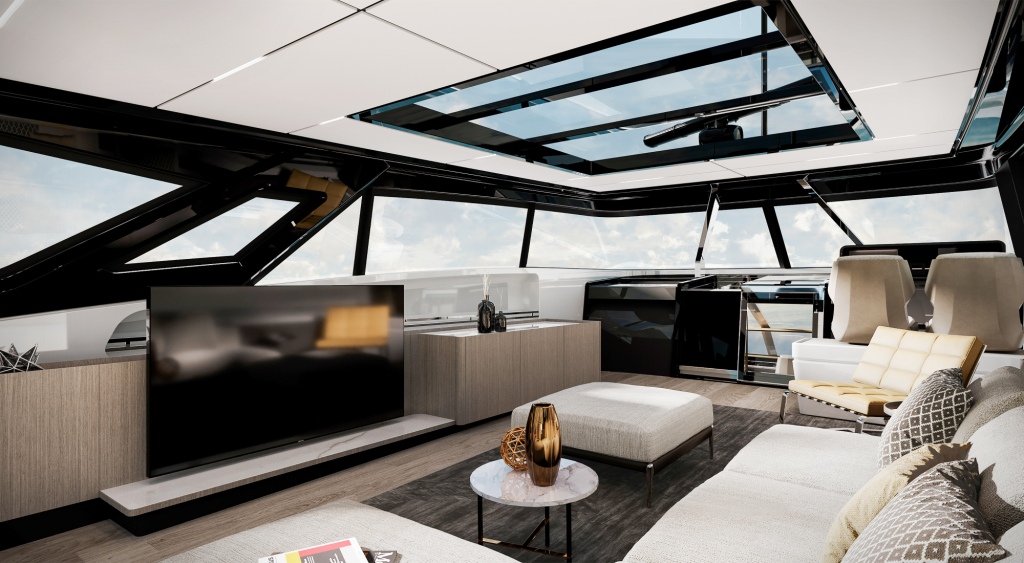 The result of collaboration between the Strategic Product Committee led by Piero Ferrari, the Ferretti Group Engineering Department, architect Filippo Salvetti (exterior styling) and Ideaeitalia (interior design), Ferretti Yachts 1000 Skydeck showcases the brand's signature values of comfort, Italianness, timeless design and craftsmanship.
The stand-out new feature is the fully glazed upper deck connected to the aft terrace by a full-height sliding glass door.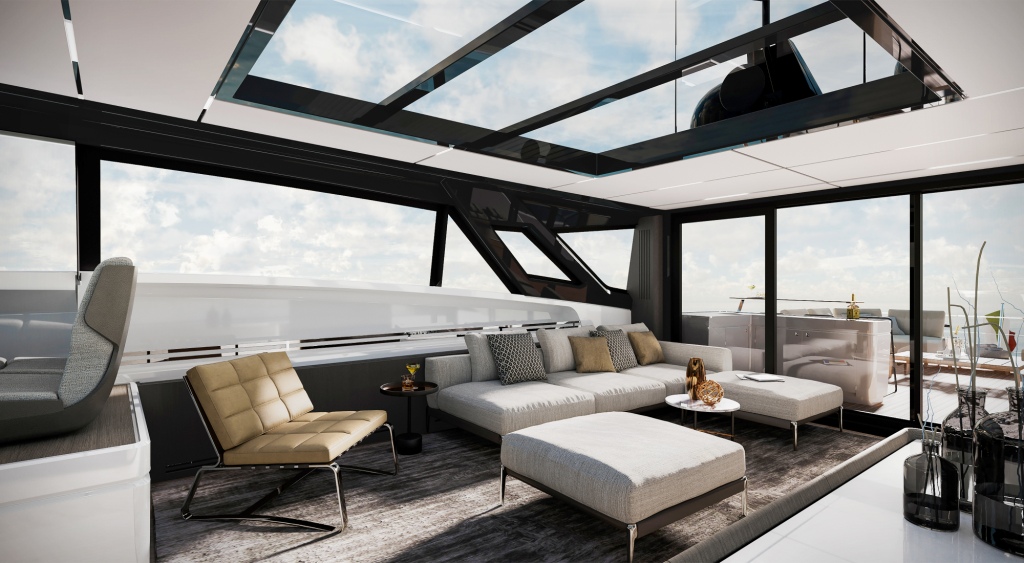 The result is a second lounge for the owner and guests to enjoy in any weather and whatever the time of year or day. Perfectly coordinated with the interiors, the decor features the same types of wood in a play of contrasts between warm hues and paler, more delicate shades.
The new Skydeck is a light-filled, sheltered and multifunctional space that can be enjoyed in unrivalled comfort, whatever the time of year or day. It can be fitted with air conditioning and the shutter slats in the hard top can be opened for natural ventilation. A stairway from the bridge provides indoor access to the deck, which can also be reached from outdoors using the stairway connecting it to the cockpit, while a side door leads to the bow area. The outdoor terrace is another inviting space designed for conviviality with a fiberglass bar unit and stools, while the stern area can be fitted out with free standing furniture chosen to reflect the Owner's tastes.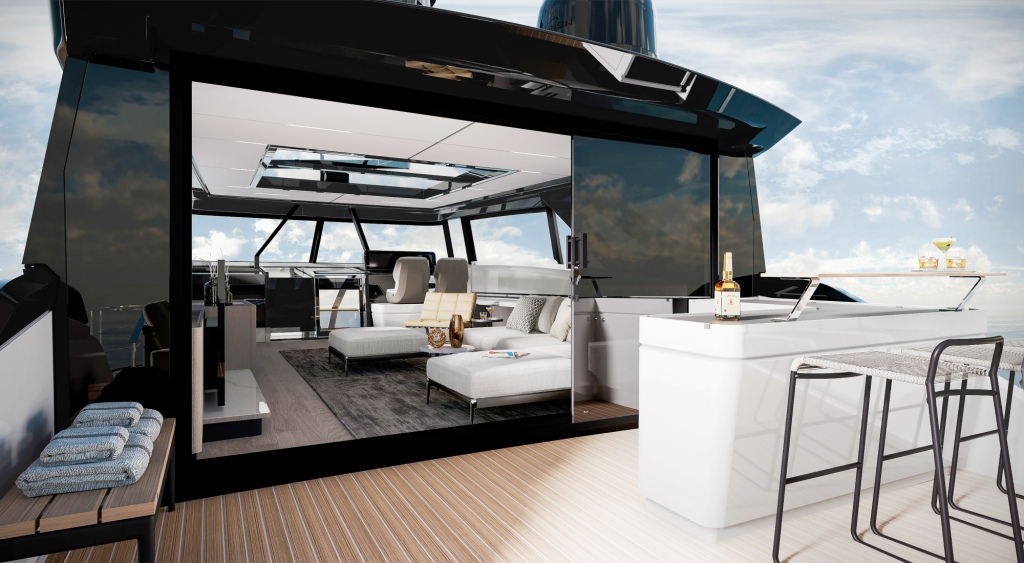 Following in the footsteps of Ferretti Yachts 1000, the brand new Skydeck version is versatile and suited to all markets, with interior design solutions that adapt to meet different needs. The yacht's sporty exterior styling is counterpointed by comfort and wellbeing, the signature features of both the outdoor spaces and the interiors, where the suavely understated design, featuring clean lines and sophisticated materials, conveys a sense of refined luxury and is the ideal interpretation of the values expressed by the "Just Like Home" claim.