[dropcap]F[/dropcap]erretti Group was present at the Miami Yacht Show with 17 models, including three North American debuts: Custom Line Navetta 33, Riva 56' Rivale and Ferretti Yachts 920.
During the press conference Ferretti Group CEO Alberto Galassi and Chief Commercial Officer Stefano de Vivo discussed new brand developments including new interesting projects: Pershing 170, Riva 66 Ribelle and Custom Line 106'.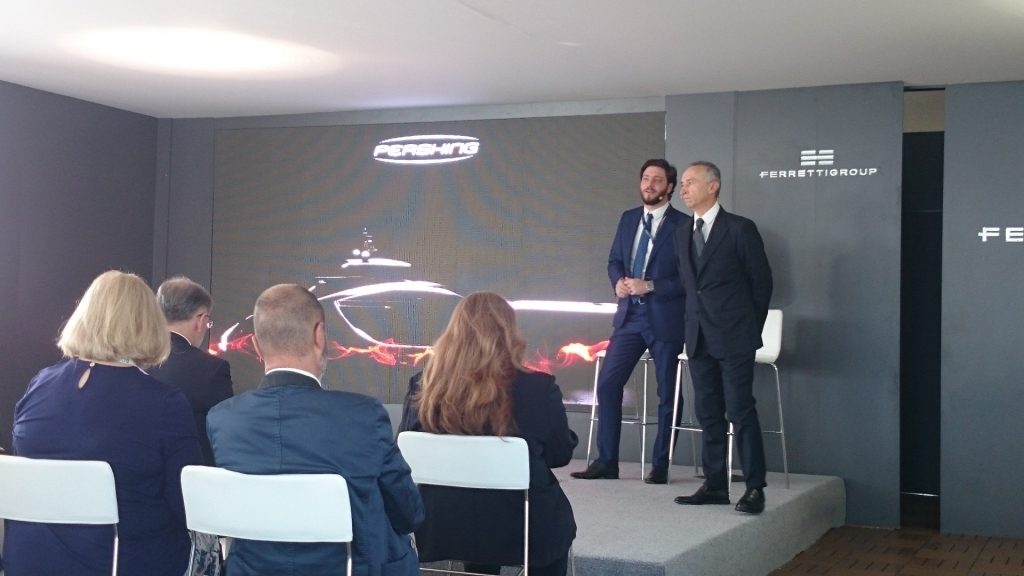 [divider style="dashed" top="20″ bottom="20″]
The "USA Premieres" at the 2018 Miami Yacht Show: Custom Line Navetta 33
The Custom Line Navetta 33 was among the protagonists of the Ferretti Group Private Preview in Monte Carlo last September, before heading to the European boat shows in Cannes and Monaco.
This boat introduces considerable technical advances to the Custom Line series, which serve to complement the innovations that have already been admired in the Navetta 37. The hull features a bulbous forward to ensure performance at the top of its class in terms of seaworthiness, stability and, most of all, efficiency in any seas. The yacht offers fabulous spaces to owners and their guests across all four decks: from the wide body Master Suite forward on the main deck, to the guest cabins, through a solarium complete with sundeck and Jacuzzi for an unprecedented comfort.
Riva 56' Rivale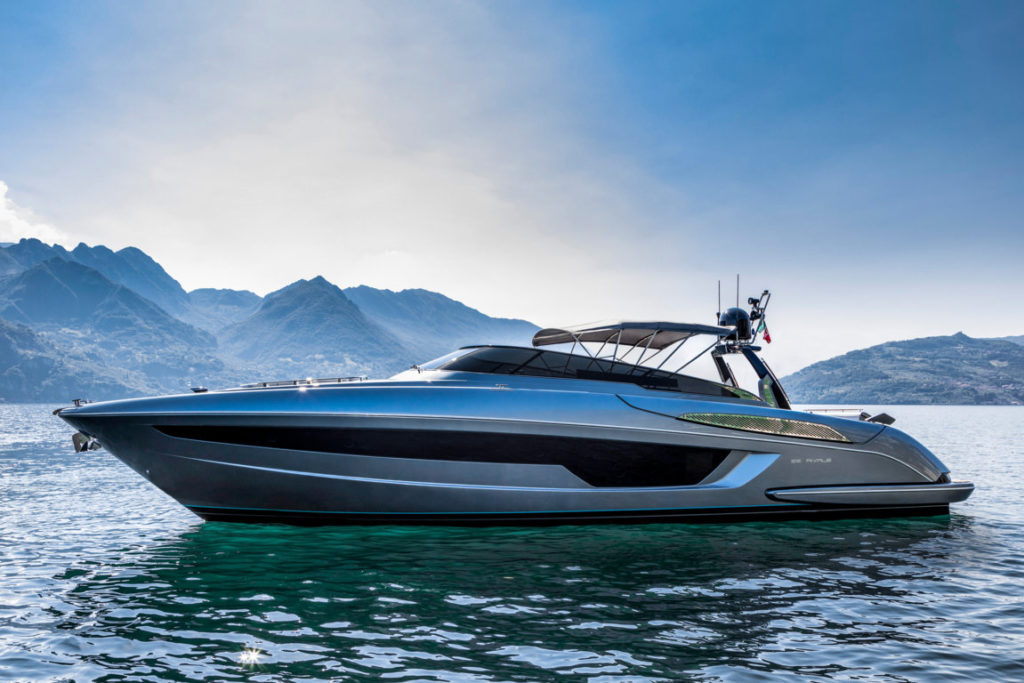 56' Rivale combines the utmost attention to every detail with the use of the finest quality materials  from the high gloss mahogany of the interiors to the natural teak of the exteriors, as well as lacquered finishes, stainless steel details, mirrored and glazed surfaces, and superior leathers. The hull, completely revised, further enhances the appreciated technical elements of comfort and nautical innovation, which have made Riva open yachts unique in the world during the last several years.
Ferretti Yachts 920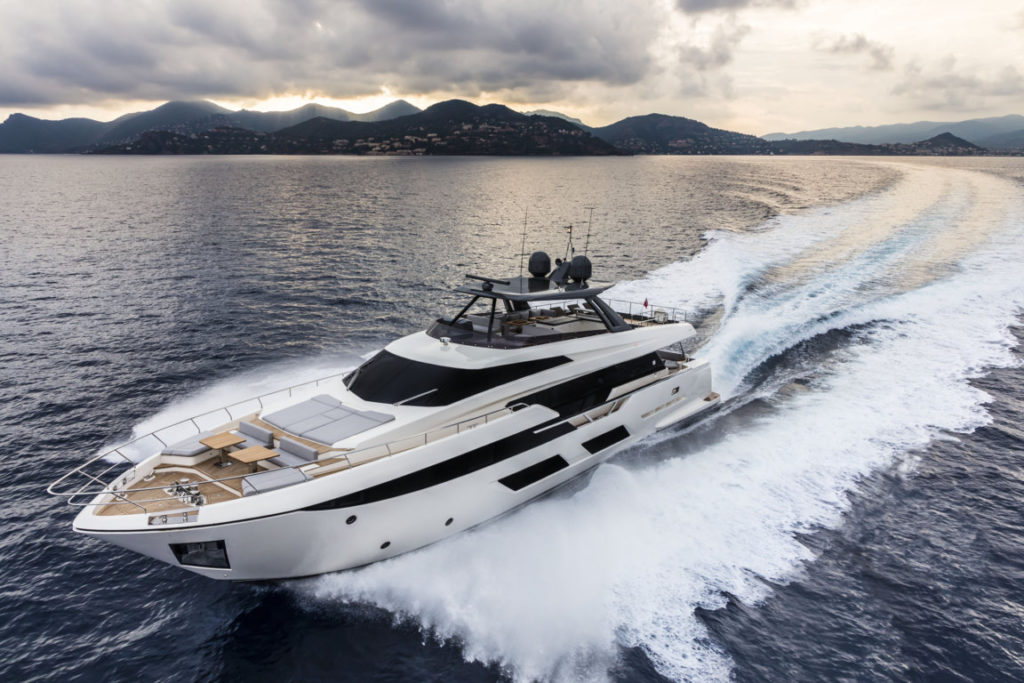 The Ferretti Yachts 920 flybridge stands out thanks to its monumental, dynamic forms, its innovative design features, its superb functional flexibility and the vast spaces in its ground-breaking bow area, all of which can be used by guests. The interiors are just as breathtaking. They are worthy of a super yacht, with numerous spacious relaxation areas and sophisticated layouts steeped in original, unprecedented elegance. In particular, the new 92 feet presents, for the first time in Ferretti Yacht, an en-suite cabin layout that includes a wide-body master suite.