[dropcap]T[/dropcap]he Group inaugurates 2020 in grand style at BOOT Düsseldorf 2020. Among the six magnificent yachts displayed, the two premieres stood out: the new Pershing 7X, masterpiece of the 'X Generation' unveiled in World Premiere and the already iconic Riva Dolceriva, making its official debut on the German market.
The new Pershing 7X – a true evolution, from both a stylistic-functional and a performance point of view – extends the brand's current range, becoming a competitive product in the market segment above 20 metres. Made of carbon fibre, it adds important aesthetic innovations to the typical Pershing styles, without sacrificing high technology and high performance.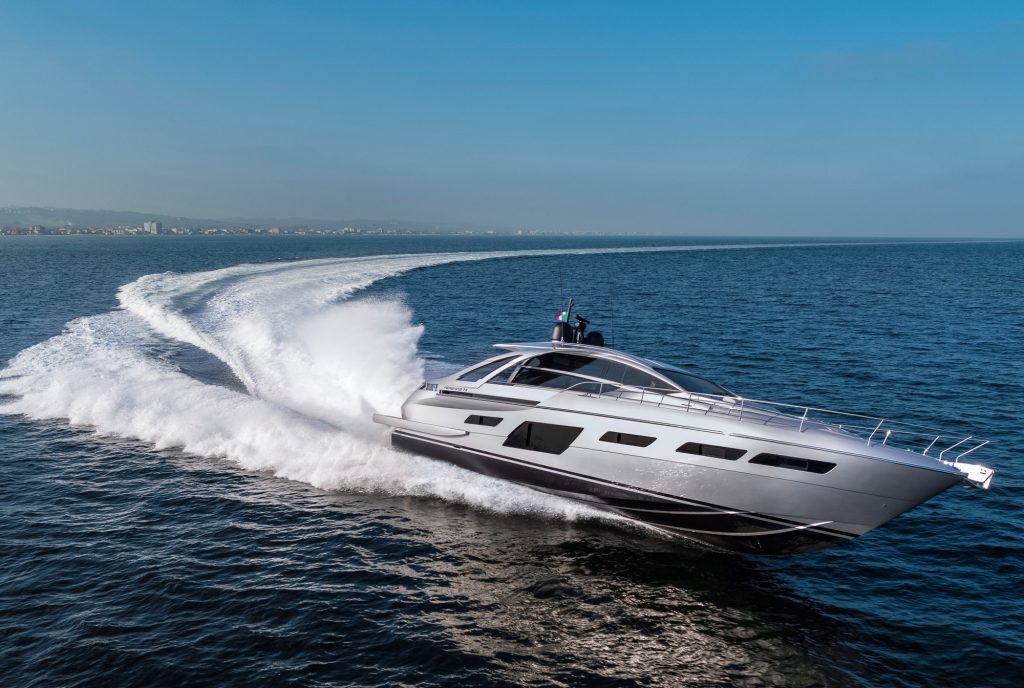 The Riva Dolceriva is a 48-foot open yacht characterized by a brand-new exterior design penned by Officina Italiana Design, which has inaugurated a new stylistic course for all Riva yachts.
The BOOT was also an opportunity to announce six new projects, which mark the Group's entry into two new market segments with high potential: outboard and sailing. During the press conference, Mr. Alberto Galassi, CEO of Ferretti Group, spoke about the over €200 million invested in the last 4 years, which generated 90% of 2018 revenues, mainly thanks to the contribution of new products. The positive trend was also confirmed in 2019 with an order intake of 691 million Euros, +20% compared to 2018 when the order intake was 574 million Euros.
The new concepts confirm the Ferretti Group's determination to face new and strategic challenges. Pershing's new "TØ project" range redefines the boundaries of the market segment between 25 and 40 metres. The new Ferretti Yachts 500 and Ferretti Yachts 1000 are the watershed of the new era of the brand, which will have in Ferretti Yachts 1000 the new flagship. Moreover in 2020, Riva will expand the fleet with the innovative 88′ Folgore, while Wally will explore the world of outboard propulsion with 48 Wallytender X.
Alongside the premiere Pershing 7X and Riva Dolceriva, at the BOOT were also displayed:
• Ferretti Yachts 670 and Ferretti Yachts 780;
• Riva 90' Argo;
• 48' Wallytender.