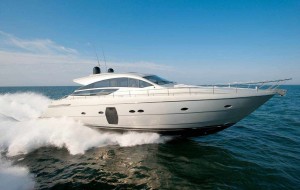 [dropcap]T[/dropcap]his year too, the charming ONE°15 Marina Club will be the magnificent setting for the Singapore Yacht Show, which is being held from 23rd to 26th April on the enchanting Sentosa island. Also thanks to the support of its local dealer, Hong Seh, the Ferretti Group is once more going to be in the spotlight at the Yacht Show, boasting as many as four models on display: the Ferretti Yachts 690, an absolute première in Singapore, the Pershing 64, as well as the 75' Venere Super and the SportRiva 56' representing the Riva brand.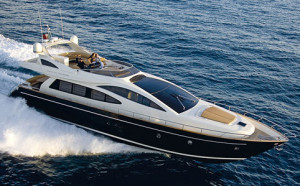 The Singapore Yacht Show has for long been one of the most awaited events in the international boating sector, as it combines world-class yachts, glamorous events, entertainment, and a wide range of highly prestigious products and brands – it is a true journey into the world of luxury. Against such an exclusive background, Ferretti Group's brands will be represented at best by four models that embody their brands' distinctive design and innovative features.
During the last day of the Show, Alberto Galassi, Ferretti Group's CEO, and Stefano de Vivo, Ferretti Group's Chief Commercial Officer, will meet Singapore's media and share with them the Group's sales results in the Asia Pacific region as well as the latest news for the various brands.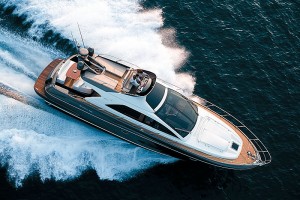 Among forthcoming events are the sale and the Première of the Ferretti Yachts 870 'Tai He Ban' special edition, which will make its debut in early May in Hong Kong, and the sale of the second Custom Line Navetta 33 Crescendo in the Asia Pacific.
The latest achievement, in particular, confirms the great interest for this model – following the launch of the first hull in October 2014 – and for the Custom Line brand, which in less than 3 years has introduced as many as six of its fleet's maxi yachts into this strategic market.
In particular, the new Riva coupé project will be announced. This is one of the three new models that the brand is going to introduce in 2015. And the first hull has already been sold in the Asia Pacific months before its official debut.
"Also thanks to the support of our dealer, Hong Seh, Singapore and its Yacht Show have by now become a key event for those who, like our Group, are interested in growing even further on the South-East Asian market" – stated Ferretti Group's CEO, Alberto Galassi. "This is why we simply had to be here this year too, and we have chosen to display four prestigious models, which represent our brands at best, including the Ferretti Yachts 690, which is making its debut in Singapore after meeting with great success at an international level. For the same reason we are proud to be able to confirm that over the last few months our efforts have turned into outstanding results for our brands. We have decided to take the opportunity offered by this important show to introduce Riva's new coupé project, one of the three new models that this iconic brand is going to launch this year."
[divider style="dashed" top="20″ bottom="20″]