[dropcap]E[/dropcap]xclusively unveiled at Boot Düsseldorf press conference, luxury British boatbuilder, Fairline Yachts, launched its sensational new F//LINE 33 Outboard.
The new outboard version has been designed with award-winning yacht designer, Alberto Mancini, ensuring the popular dayboat offers the same sleek profile and sporty performance.
Incorporating the new 'Ascender' bathing platform from H+B Technic to maximise space, functionality and enhance the connection to the water, this innovative platform surrounds the outboard engines, and acts as steps to the water when submerged, or when raised, it allows the propellers to be raised clear of the water.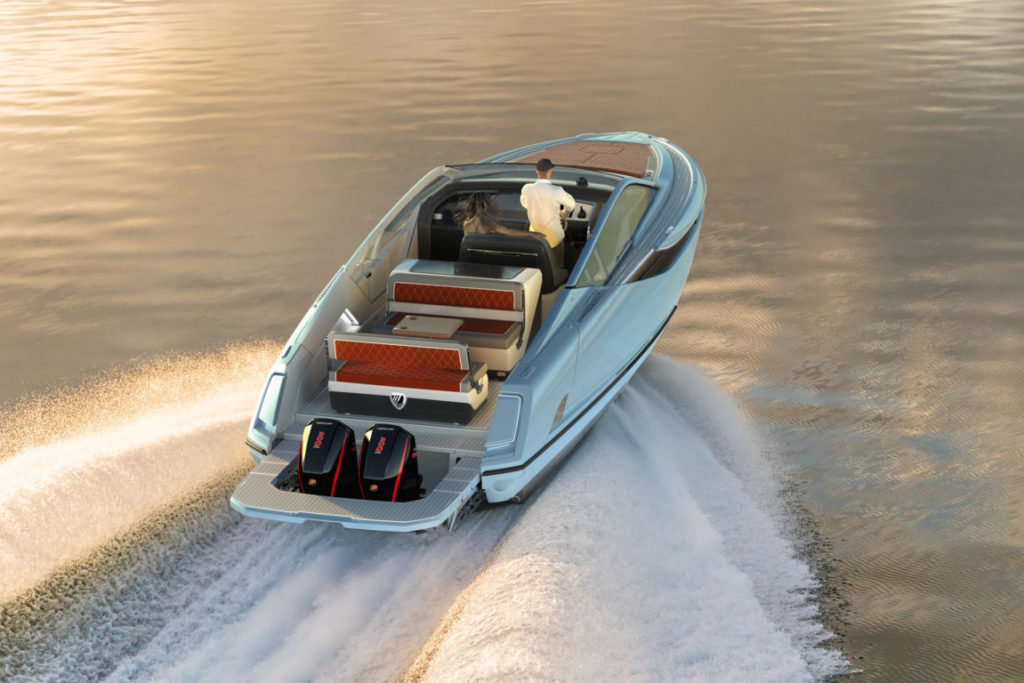 The new F//LINE 33 Outboard, the first outboard engine option in Fairline's recent product portfolio, is available with either twin Mercury Verado 300 petrol engines (estimated top speed of 37 knots), twin Mercury Verado 350 petrol engines (estimated to reach 42 knots) or the brand new twin Mercury Verado 400 petrol engines (estimated to reach 45 knots).
This new dayboat boasts twin helm seats, multi-function steering wheel, two double berths, cockpit seating that converts into a large sunbed and refrigeration both on and below deck.
Wayne Huntley, Design and Engineering Director at Fairline Yachts, comments, "The launch of our F//LINE 33 Outboard is a pivotal point in Fairline's history – being the first model in recent times with outboard engines. This exciting new addition to the F//LINE range provides a unique opportunity for us to enter new markets and introduce new clients to the Fairline lifestyle, as we continue to expand our global customer base. We look forward to further developing on the incredible success of our new F//LINE brand."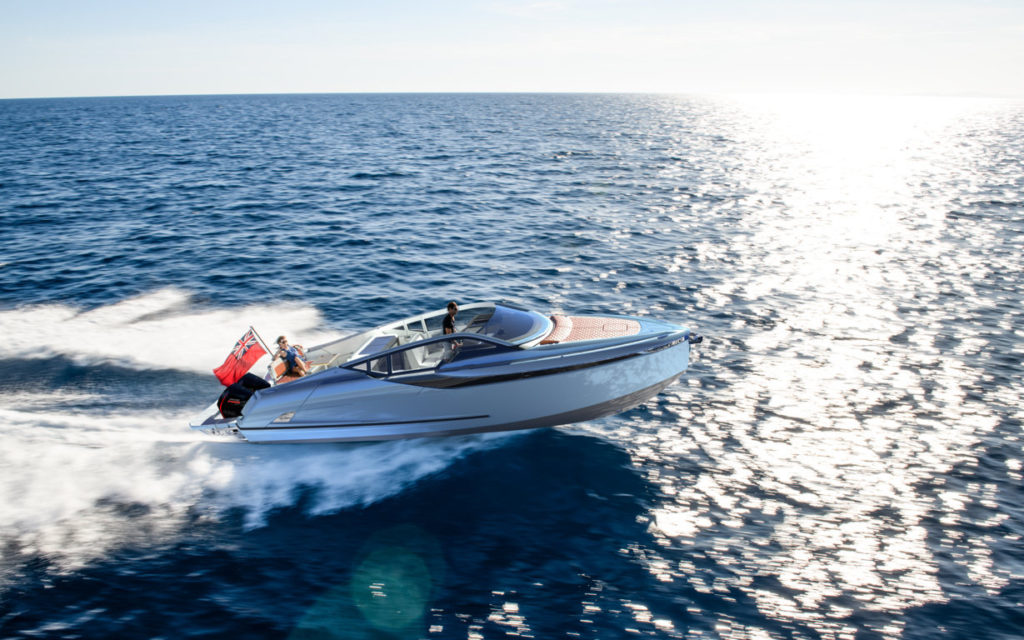 The top-secret worldwide launch was kept under wraps until Fairline's VIP press event at its Boot Düsseldorf press event and the boat's launch has already secured considerable interest.
Boot Düsseldorf was the global platform for the highly anticipated launch of Fairline's Targa 45 GT too. The sleek and luxurious cruiser, was the star of the show, securing international interest and customer orders.
A gamechanger to Fairline's Targa range, the Targa 45 GT features a unique attribute for a yacht of its size. The addition of the tender garage improves functionality and innovation to the 45-foot category. Available with a choice of a two or three cabin and two heads layout, the Targa 45 GT can be further personalised to have either a mid or forward master cabin, depending on preference. The new Targa shares the characteristics of all the new generation of Fairline models, thanks to the brand's partnership with award-winning Italian superyacht designer, Alberto Mancini.