[dropcap]T[/dropcap]he new collection of handles of F.lli Razeto e Casareto presented at the latest edition of METS and before at the Genoa Boat Show, combine art and technology. Remix of the Free Go model, the collection Via Flora is created in collaboration with Dutch studio, A Crush on Nature.
Technically speaking, this luminous door handle has both safety and management features. It also incorporates a new wireless data and power transmission system that works between door and frame. The new system not only powers the door handles but also allows them to "talk" to each other and other devices by wi-fi, to indicate the status of the space behind the door, be it a cabin, engine room, etc. For now the system does not extend to the lock and uses a mechanical-magnetic apparatus that charges the batteries inside the door itself when the latter is closed, to guarantee emergency escape route lighting even in the case of a blackout. The new power and data transmission device can be inserted invisibly into any part of the door or frame to meet all kinds of design requirements. Even retrofits are now easier and more economical.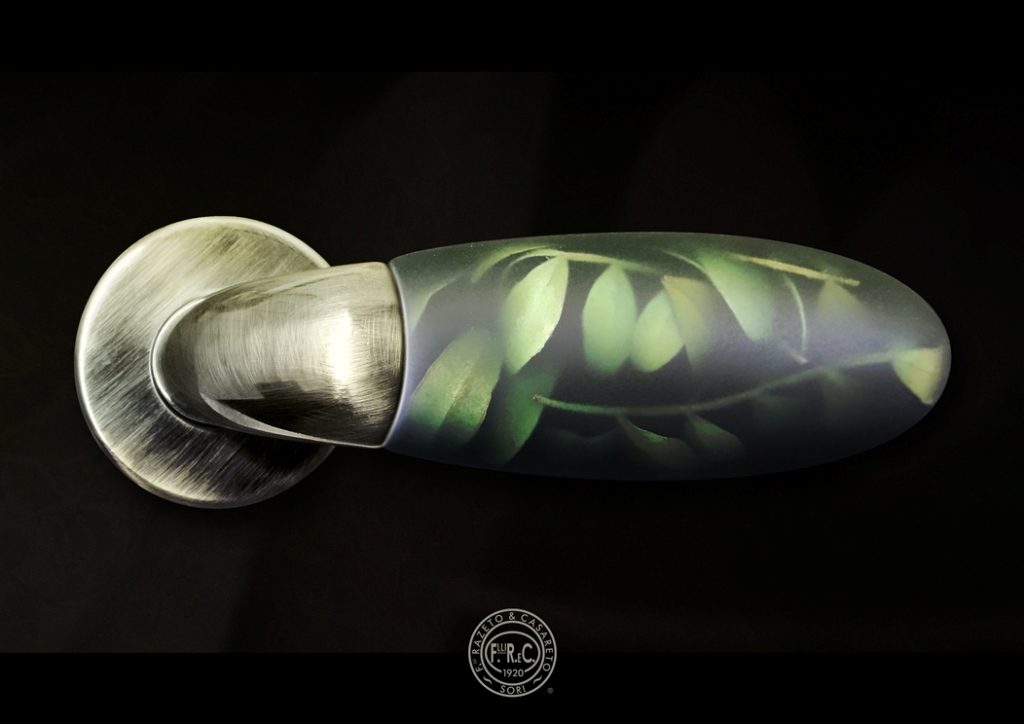 The Via Flora handles also incorporate real floral elements using a special technique which showcases their three-dimensionality with the light source also further enhancing the effect. The collection spans five handles all with natural inserts, each one unique: coloured flowers, robust leaves or fragile rose and tulip petals.
Particularly noteworthy is also the the launch of the luminous free go Leo handle with safety and management functions which also incorporates the same wireless frame-tofoor power and data transmission system as the Via Flora series. The new free go Leo has an even broader safety and management application range and can be endlessly personalised. The result is genuine two-way interface that allows owners, their guests and staff to receive and communicate information directly via the door handle, even in emergency situations.