[dropcap]T[/dropcap]he UK is participating at the World Expo 2015 in Milan from 1 May to 31 October. 'Feeding the Planet, Energy for Life' is the core theme.
The UK's main messages at Milan Expo 2015 are:
The UK is a hive of innovation and creativity helping to feed the planet.
The UK is welcoming, diverse and open for business.
The UK takes the lead in overcoming global challenges.

The UK Pavilion
The stand-out UK Pavilion is designed by Nottingham-based artist Wolfgang Buttress in collaboration with engineer Tristan Simmonds and Manchester-based architectural practice BDP. It is constructed and manufactured by York-based company Stage One. Creative agency Squint Opera has developed the immersive UK Pavilion visitor journey with innovative concepts in graphic design and animation. All are award-winning British talent.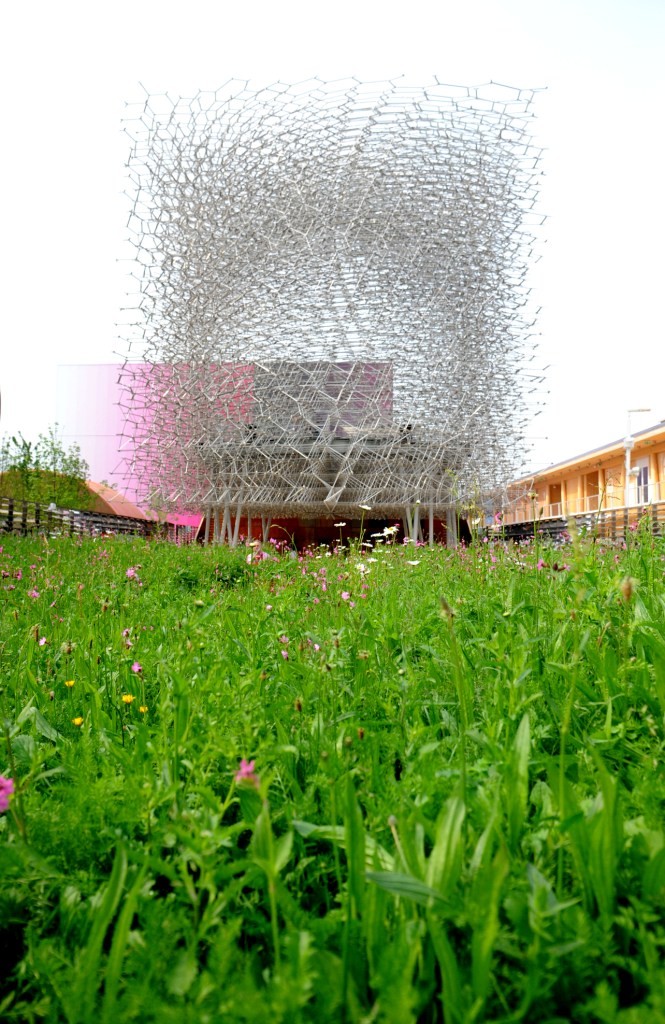 Inspired by scientific research and ground-breaking UK technology developed by physicist and bee expert Dr. Martin Bencsik, which monitors the health of beehives, the UK Pavilion is a great example of how UK creativity, business and science can be combined to solve a global challenge. The UK is a hive of activity where solutions to some of today's greatest challenges are developed and shared with the world.
The visitor follows the dance of a bee, travelling through a series of landscapes. The experience starts with a journey through an orchard, followed by a wildflower meadow and on to a giant aluminium beehive. Within the hive the visitor experience is further compounded by audio and visual effects, responding to movements within a real UK beehive.
British food on the UK Pavilion is showcased by Royal Warrant holders and caterers Mosimann's, who will be offering changing breakfast, lunch and dinner menus. Diageo are the exclusive spirit providers. UK Pavilion partners are Jaguar Land Rover and British Airways.
[divider style="dashed" top="20″ bottom="20″]
www.expo2015.org   |   www.ukpavilion2015.com   |    www.wolfgangbuttress.com   |   www.bdp.com