[two_third][dropcap]B[/dropcap]Before the launch of the very first printed edition of Superyacht Digest in May, we have decided to dedicate this issue to those figures who with their personality, each on their field, have created a unique style or expressed something new and highly recognizable. Rock, cool! We mean those people who have done something notewhorty and really amazing, by simply expressing theirselves and their joy of life through their "products", above all without any help from marketing activities.
Those who in only 6 months have positively captivated the audience, like Sirena Marine. Those who with an innocent presentation at a media lunch, have seduced the audience with an elegant and pure project, like Hamid Bekradi. Those who, like Marco Mehn at Boot Düsseldorf, have had the courage to exhibit their strongly innovating artworks, who deserved the compliments by Prince Albert II of Monaco, among designers and shipyards.
Those, like Axel Crieger, who have intelligently evoked the difficult deep soul of Frida Kahlo and celebrated the character in a completely different environment, courageously and apparently out of context. Those who with their pure and natural attitude towards the creation of design products become Ambassadors of the Italian excellence and knowhow, or those who, thanks to their strong product and brand identity, are able to create (more than others) great expectation among the public, clients and guests with only a design project.
Then come the design capitals, the places to be in order to experience the latest trends not only in terms of design but also in terms of ability of a city to host an event and, consequently, to transform itself accordingly.
And finally, Antartica. the ultimate travel experience for those who see luxury as a combination of culture, adventure and… relax.[/two_third][one_third_last]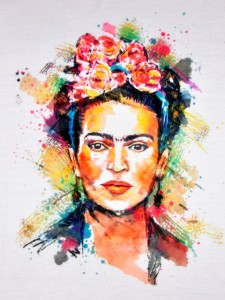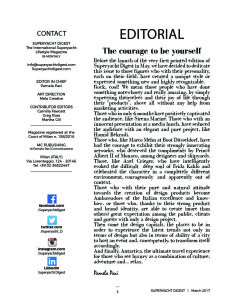 [/one_third_last]