Innovation and excellence have taken flight in the Gulfstream G650.
 The G650 – Speed and grace paired with style and comfort.
Enjoy The World Standard
™

at its best.

[dropcap]G[/dropcap]ulfstream engineers partnered with a customer advisory board to envision an aircraft that would set a new standard in business travel. Working from that input, engineers rejected the status quo with a clean-sheet design. They pushed for more performance in every aspect. With the G650's long, unfettered wing, they redefined how air flows over an aircraft wing, creating a highly efficient airfoil that delivers speed and an incredibly smooth ride.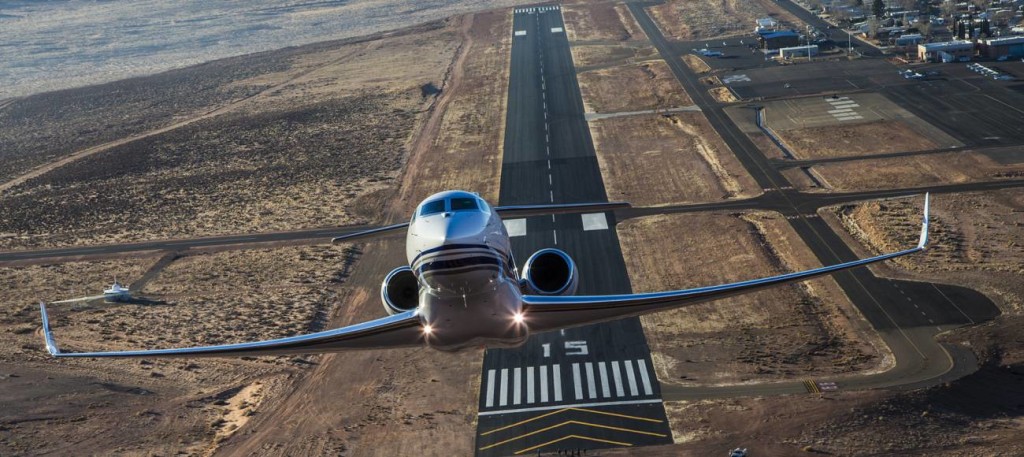 What Gulfstream delivers in the G650 is a jet that flies at more than 92 percent of the speed of sound for thousands of miles with fly-by-wire precision. That same design innovation created a quieter, roomier, more adaptable cabin teeming with advanced technology.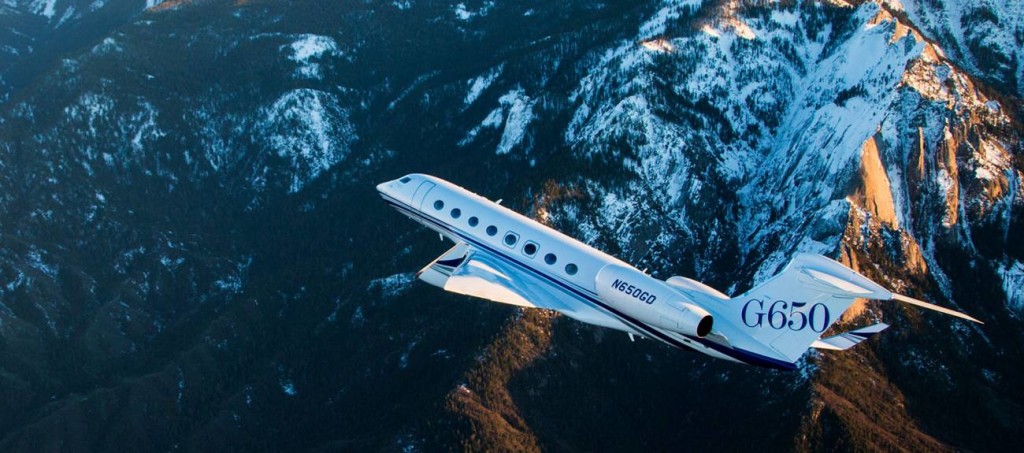 TIME SAVED IS PRODUCTIVITY GAINED
At a long-range cruise speed of Mach 0.85, the Gulfstream G650 flies 7,000 nautical miles/12,964 kilometers nonstop with eight passengers. Los Angeles to London is more than 30 minutes faster and New York to Tokyo almost an hour closer compared to other large-cabin aircraft.
The G650 makes once-distant cities all part of a day's work, and with the lowest pressurized cabin altitude of any business aircraft, passengers arrive feeling refreshed and ready for whatever opportunities lay ahead.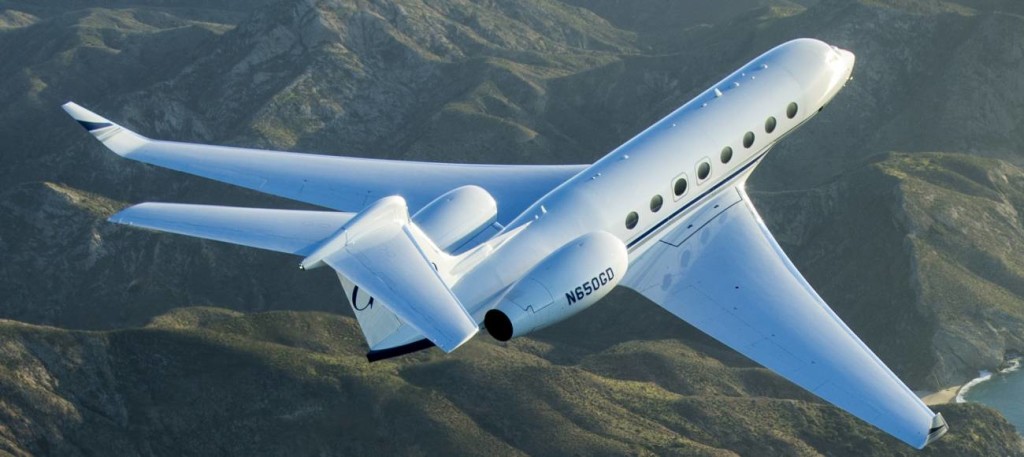 WIDER AND BRIGHTER
An 8 foot 6 inch /2.59 meter-wide cabin, the largest in its class, helps create an exquisitely comfortable environment for 18 passengers.
Sixteen large Gulfstream panoramic windows, each 28 by 20.5 inches/71 by 52 centimeters, allow abundant sunlight into the cabin, even in the galley. Every window has been repositioned higher on the fuselage to maximize viewing comfort.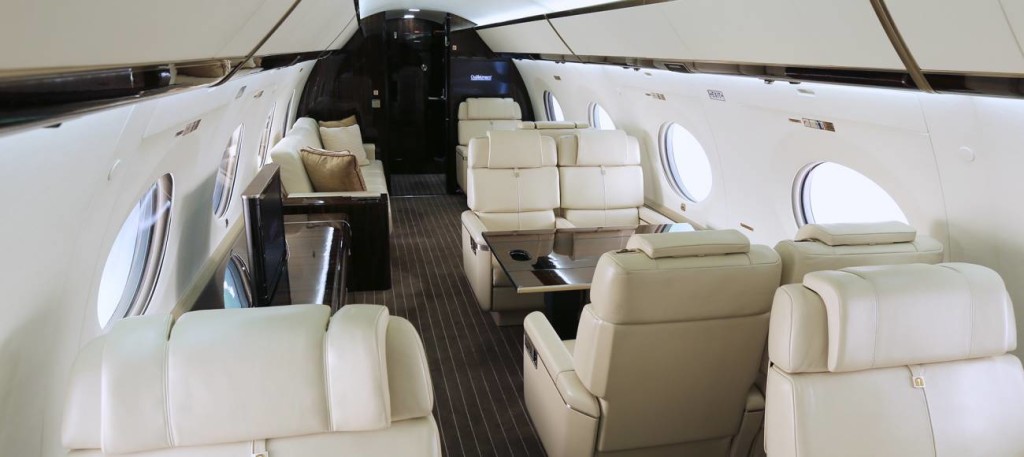 FORM, FUNCTION AND PERSONAL TOUCH
 Every detail of the G650 interior was designed to create an atmosphere that intuitively provides the utmost control and comfort. The Gulfstream Cabin Management System (GCMS) synchronizes with Apple iOS or select Google Android smartphones and tablets to provide touch-screen control for temperature, lighting, window shades and entertainment options. Apple iPod touches or Google Android devices are provided as cabin controls, but GCMS also can be saved to a free mobile application on a passenger's iPhone, iPad or Android device, which allows a passenger to save and recall preferences for a subsequent flight.
The Gulfstream-designed CabinView lets passengers track flight progress, displays points of interest and provides passenger briefings.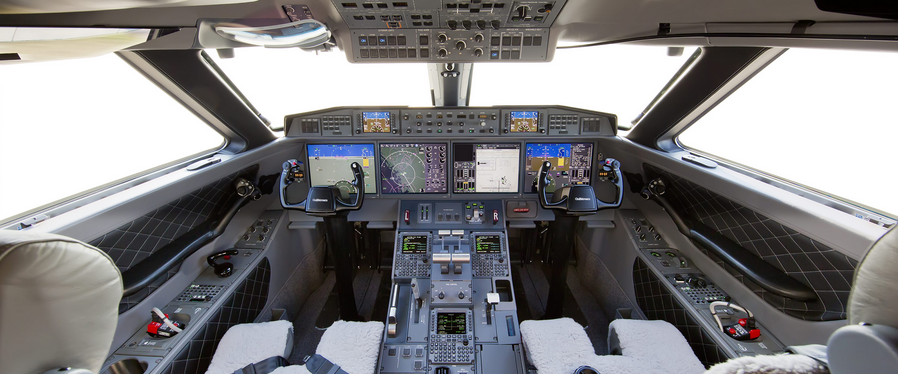 THE PLANEVIEW™ COCKPIT
Consider all the data a pilot must process while streaking close to the sound barrier. Now think about the most user-friendly way to provide that complex information. In the Gulfstream G650, the PlaneView II cockpit provides layers of cutting-edge technology in streamlined displays, helping pilots think faster than they fly. Gulfstream-designed Cursor Control Devices (CCDs) put more data at a pilot's fingertips. The side-mounted cursor controls allow pilots to select and scroll through data on the multifunction flight displays, giving them improved information ownership and increased situational awareness.
[divider style="dashed" top="20″ bottom="20″]