[dropcap]T[/dropcap]he 27th Edition of the Dubai International Boat Show is getting ready to host impressive 38 global and regional launches at the iconic Dubai Canal next week, from 26th February to 2nd March. Almost 450 yachts and boats from around the world will be displayed in this new location, inaugurated last year, with 400 exhibitors and 800 brands and companies taking part in the trade show. As Dubai strengthens its status as an international boating destination, the Boat Show continues to grow as an established and prestigious event for exhibitors from around the world. In total, 50 different countries will take part.
The global recreational boating market is experiencing an upswing, with growing interest in leisure activities such as fishing, sailing and watersports guiding the boating industry to a projected worth of $74.7 billion by 2022. In the UAE alone, the industry was valued at approximately $1.3bn to $1.5bn last year [source: DIBS]. This demand, coupled with rising popularity of marine and coastal tourism activities, relaxed maritime regulations and a 50 per cent increase in local berths – a number which is set to grow by a further 1,400 with the 2020 opening of the new Meraas-developed Dubai Harbour – has seen a sizeable swell in the UAE's recreational boating market, now home to more than 10,000 registered small-to-midsized boats, and a considerable share of the Middle East's 216 40-metre-plus superyachts.
The region as a whole is investing heavily in its maritime offering, with the UAE accounting for 35 per cent of that total investment. In conjunction with rising tourist numbers, the country is well positioned to continue to develop into one of the world's most sought-after luxury marine locales.
The Middle East is a key marketplace for the wealthiest of yacht owners, with 216 superyachts registered in the region. With an anticipated wealth growth of US$12 trillion across MENA by 2021, spending power is on the rise – something that has been observed across all levels of boating investment.
The 27th edition of Dubai International Boat Show promises to be its most impressive yet. It will feature 15 exclusive global launches from boat-builders including Gulf Craft, one of the longest-participating exhibitors which will bring a plethora of spectacular watercraft, including the 42-metre Majesty 140 and the 31.7-metre Majesty 100. More than 23 regional firsts will be docked at the show too, brought to the Middle East for the first time by multi-award-winning industry stalwarts including Cranchi Yachts, Dominator Yachts, the Ferretti Group. Princess Yachts and IMG Boats.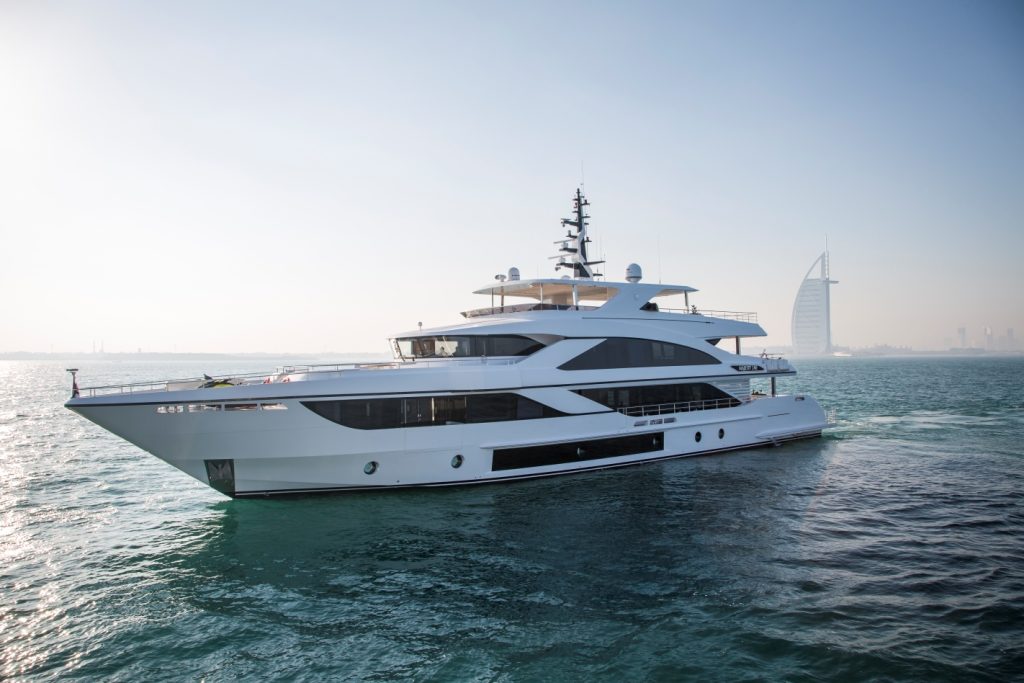 Always a huge draw for both the buyers and dreamers alike, the show's gathered assortment of superyachts will feature no less than 17 floating mansions, including the 50-metre Heesen Rocket. the 47-metre Aquamarina, and the 38-metre Custom Line 120.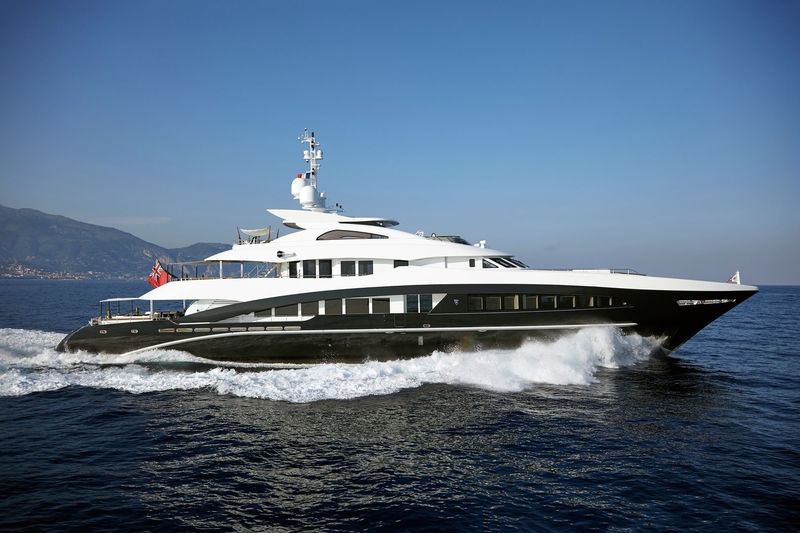 Alongside that will be the show's Superyacht Avenue – presented by the Superyacht Builders Association (SYBAss) – where members including Amels, Baglietto, Benetti, CRN, Feadship, Fincantieri Yachts, Heesen, Lürssen, Oceanco and Sanlorenzo will all be in attendance exhibiting their most exciting on-going projects.