The Dubai International Boat Show embodies the reputation of Dubai, as a must-visit global lifestyle destination. Do you want to sell a boat? Make your client feel her heart and taste all the emotions she can give.
According to its organisers, Dubai World Trade Centre (DWTC), the 2016 edition of the Dubai International Boat Show will expand into an experiential lifestyle event, offering the most spectacular superyachts and active offerings – from sailing and fishing trips to water sport stunts, taster sessions of stand-up paddle boarding and windsurfing, as well as first-time-ever beach access and even on-yacht dining experiences.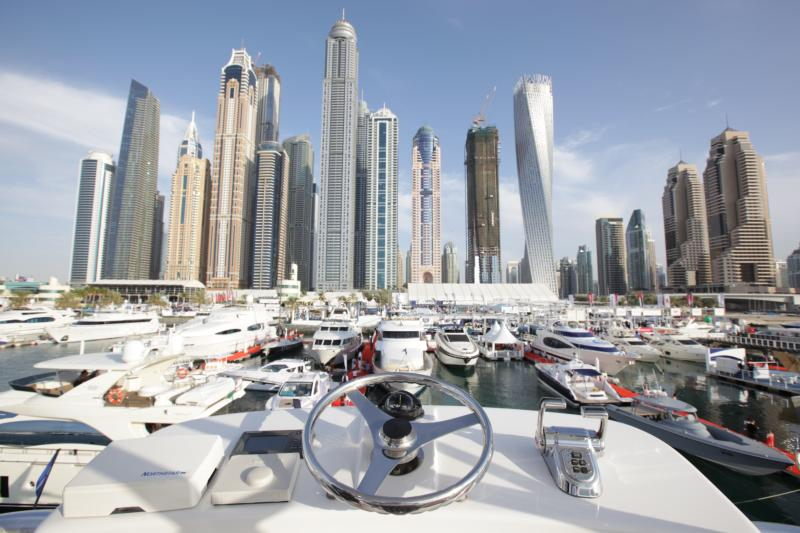 In line with Dubai's global reputation as a destination for world-class events and entertainment, the show's new activity-based offerings will move the region's leading event for the marine leisure industry to an all-new level.
The region's residents are becoming maritime leisure enthusiasts. They seek more than just yachts and boats, but a '360 degree' experience encompassing all aspects of a luxury lifestyle.
"Great events become truly exceptional when they become experiential in nature. Dubai, as an Emirate, has long spearheaded this trend and has developed an international reputation for being a must-visit global lifestyle destination, and the Dubai International Boat Show aims to embody this reputation as we continue to expand on our world class features," said Trixie LohMirmand, Senior Vice President, DWTC, organiser of Dubai International Boat Show. "In our almost two and a half decades of history, the show has clearly witnessed a shift in the way visitors want to participate and how exhibitors want to showcase their products. Increasingly, marine enthusiasts who attend our show are looking for an on-water experience which encourages more buyers of boats, marine accessories and water sports equipment  – which further boosts the regional industry."
More than 30,000 visitors from 120 countries, are expected to attend over the five days of the show, and scheduled to view more than 430 boats on land and water, as well as products from over 800 exhibitors and brands from 51 countries.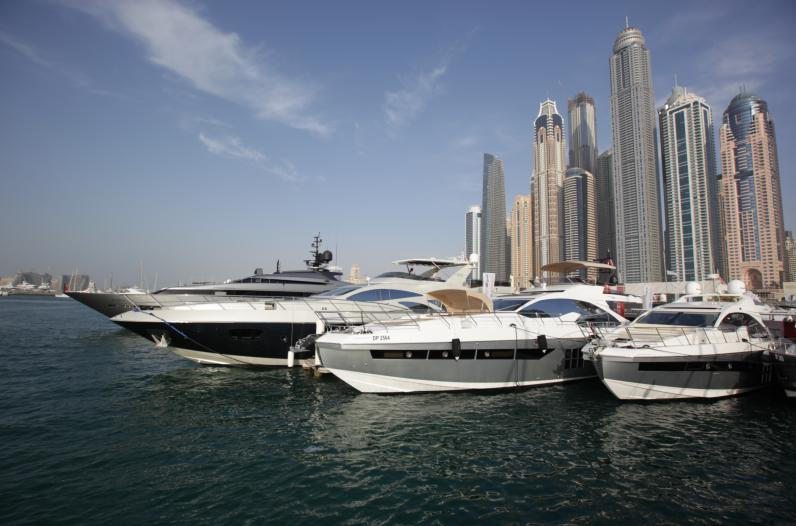 Show sectors for this year include: Marina Display, Outdoor Display, Luxury and Lifestyle (LSS), Equipment Services and Supplies (ESS), and Diving. Returning again this year is the Superyacht Life area, bringing together the world's leading Superyacht builders under the banner of the Superyacht Builders Association (SYBAss), as well as show favourites Supercar Promenade, Dive Middle East Exhibition (DMEX) and the Retail Village, rounding out an even more expanded show lineup – including the arrival of Sahtein, a gourmet food event from Dubai Food Carnival.
Following their successful launch in 2015, returning this year are the much heralded DIBS Sailing, DIBS Fishing, and DIBS Water Sports sectors. 28%, 50% and 41% of visitors regularly participated in watersports, sailing and fishing respectively, and so these dedicated sectors have been further developed for this year's show as enthusiasts continue to enter, and grow within, the marine lifestyle at all entry points.
[divider style="dashed" top="20″ bottom="20″]
The 24th Dubai International Boat Show is scheduled from 1 – 5 March 2016