[dropcap]S[/dropcap]itting behind the controls of the C-Explorer 3 is the most thrilling adventure anyone could ever imagine. Witnessing the underwater life at first hand with the C-Explorer 3 up to a depth of 300 meters with a 360° panoramic view can only be described as "Out of this world".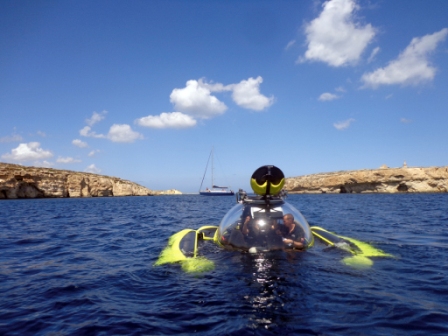 You will have the complete freedom to explore sites that have never been visited before by recreational or professional divers, or even unmanned submersibles equipped with cameras.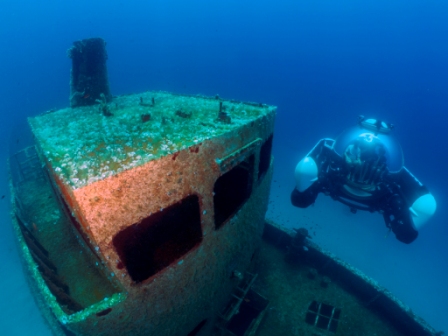 Thousands of unexplored wrecks, numerous species and the most beautiful coral reefs are waiting to be discovered.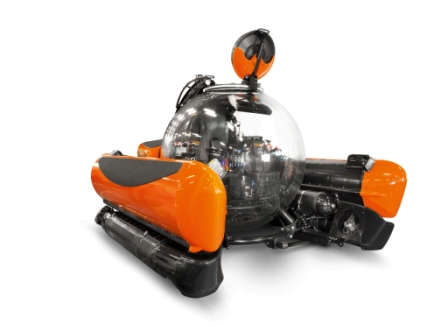 Whether your application may be research, private, or commercial, the C-Explorer 3 can make every mission a success. When U-Boat Worx designed the C-Explorer, they took the following points as guidelines: safety, performance, comfort and visibility. These guidelines makes the C-Explorer 3 a submersible without compromises and one of the best choice to explore the ocean!
TECHNICAL DATA
Propulsion Type: Electrical
Propulsion Horizontal: 2 x 5.5 kW Thrusters
Propulsion Vectored Vertical: 4 x 6.4 kW Thrusters
Surface Speed: 4 knots
Underwater Speed: 3 knots
Occupants: 1 pilot and 2 passengers
Maximum Operating Depth: 300 meters / 1,000 feet
Operational Autonomy: Up to 16 hours
Type: Dry, 1 atmosphere
Classification: DNV-GL
[divider style="dashed" top="20″ bottom="20″]