[dropcap]I[/dropcap]t is the new "beautiful and damned" for the Pershing brand. With the historic design by Fulvio De Simoni, the new 16,5m Coupè shows strong distinctive features, with the "X" in its name conveying its diabolic nature, hidden in its power. It is [highlight color="yellow"]not designed to cruise, but "to fly,[/highlight] exactly as a jet fighter does, a Dassault for example" – states the Ferretti Group CEO, Mr Alberto Galassi, during the press conference at the Boot Düsseldorf last January (Editor's note: in the business aviation Falcon Dassault, one of the most important name in the sector, is present with the models 5X, 7X up to the recent 8X, one of the most performing aircraft in the world).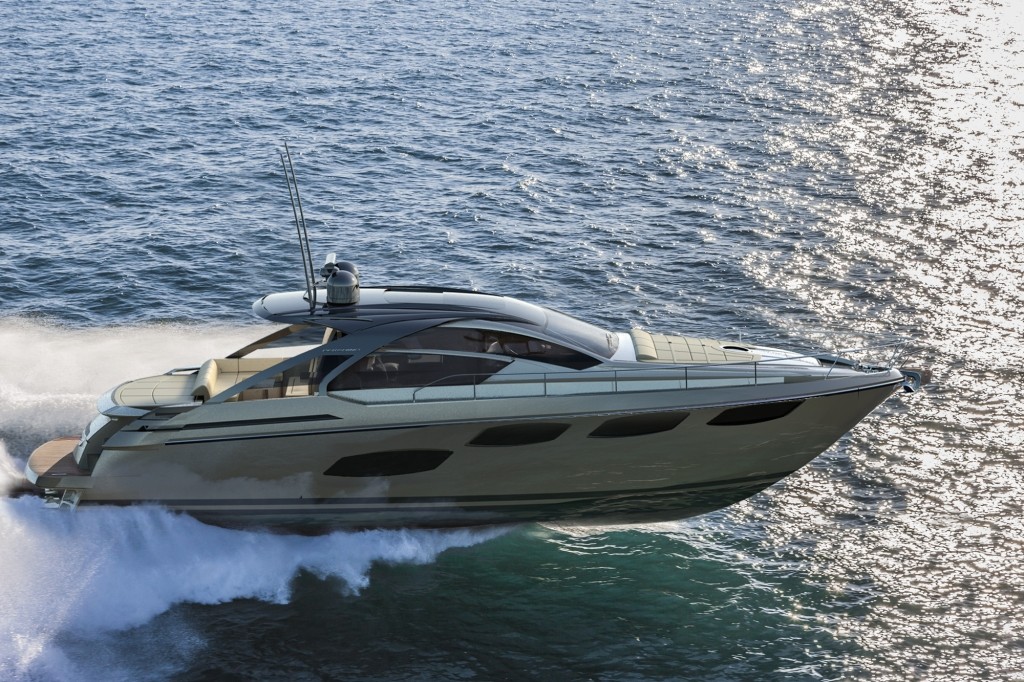 With this model Pershing [highlight color="yellow"]reinvents the fleet between 50-60 feet[/highlight] aiming to conquer all the nautical markets. This coupè represents a step forward of the new design philosophy that led to the birth of worldwide "hits" like Pershing 70 and the new flagship, Pershing 140.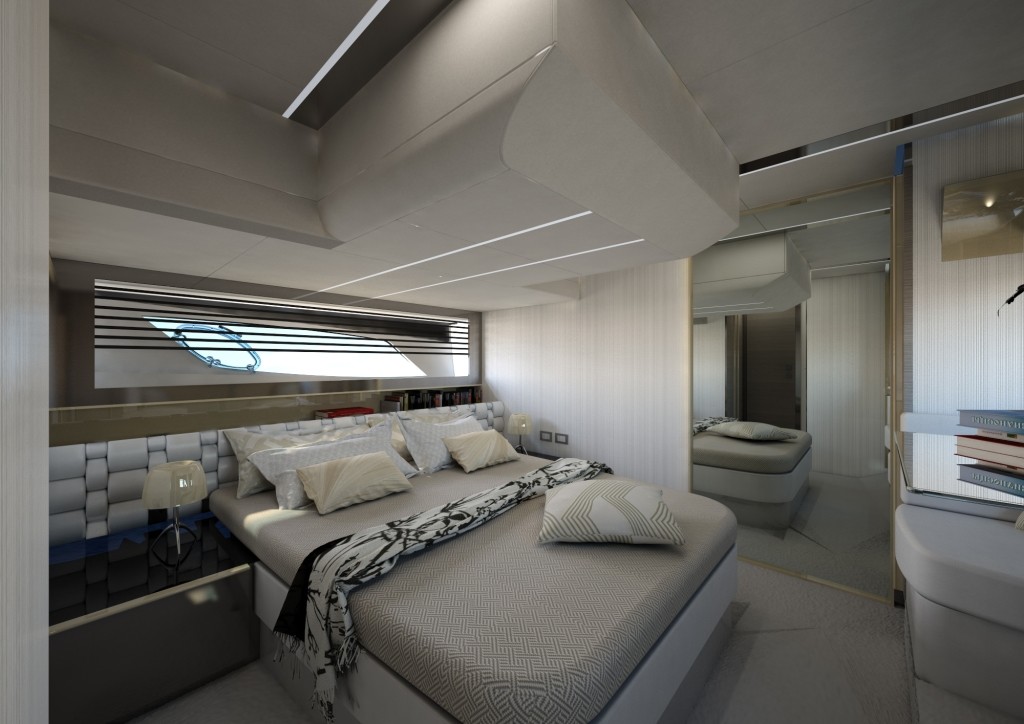 In terms of design, the cockpit and the salon has multiple layout options, with a master and a VIP, plus a dinette or guest or crew cabin.
As to the engines and propulsion configuration, it is available in two options, the SD version with 2x CAT  12.9 (2  x 1000 HP) and the IPS version with 2xVOLVO D11 – IPS 950. As to performance, it reaches the max speed of 45kn with surface drives and 35kn with Volvo IPS. (Cruise speed 41kn / 30 kn).
The new model will be presented as world premiere at the next Cannes Yachting Festival in September 2016.
[divider style="dashed" top="20″ bottom="20″]
www.ferrettigroup.com