[dropcap]O[/dropcap]n the occasion of a private event of Luxury Living Group, the luxury furniture and homeware company founded by Alberto Vignatelli in the early 70s, with which Carlo Colombo has worked for years, we met Carlo Colombo and interviewed him about the new projects Studio A++ is developing in the yachting sector.
Q: What is your state of mind when you design a luxury boat?
CC: We are always looking for a new discovery: sea, sailing and for sure boats are the natural expression of this state of mind. For us seeking inspiration means observing the relationship between emotions, pushing the boundaries of conventional practice, and thinking in a new way. In just one word, this is our interpretation of luxury. That's the reason why we immediately accepted the challenge that Rossinavi proposed to A++.
 How did you meet Rossinavi?
CC: We met Federico Rossi for the first time at the Salone del Mobile. It was love at first sight. Federico loves beauty in general, any conversation with him serves as a catalyst for a new project. They have a tailor-made approach, just like you. They work on bespoke projects. What makes a project really unique? The details are not the details. They make the design. [Charles Eames]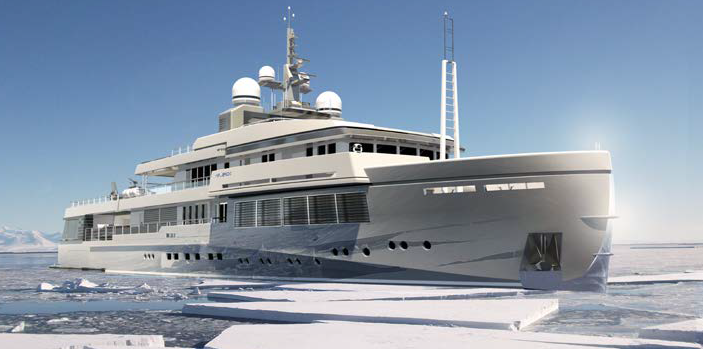 What are the stylistic differences between Maverick 55 and Florentia in terms of interiors?
CC: In our career we have worked with many international clients, creating a network all over the world. It is thanks to this kind of experiences that we could embark on these new adventures with great enthusiasm.
In Maverick you chose very natural colours for the interiors, from light beige to brown, with details in gold and glass walls. What's the reason of this look? Is it a trend or personal taste?
CC: Neither of the two. The colors and the overall taste are certainly the result of an intimate and personal research, however, it was the nature of the project that led us to this choice. Maverick 55 is a magic object: far from being a simple boat, it has the soul of the explorer. Therefore nature is an integrating part of its wild soul.
Continue on the Issue | Superyacht Digest January 2018