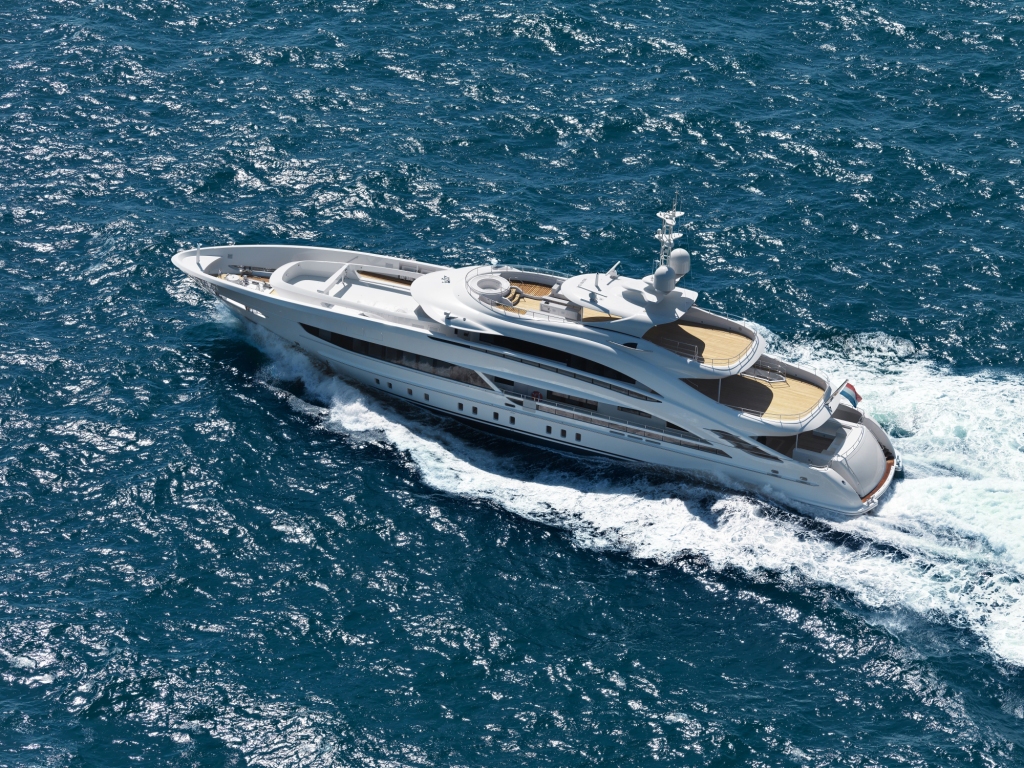 US-based brokerage firm Denison Yachting has released today their sales data recorded in 2020 regarding yachts over 80 feet. Data, collected by Boat International Media / Boat Pro, show Denison leading other brokerage houses with 65 total transactions sold by 24 different yacht brokers. This is the second year in a row that Denison ranked number one in superyacht sales.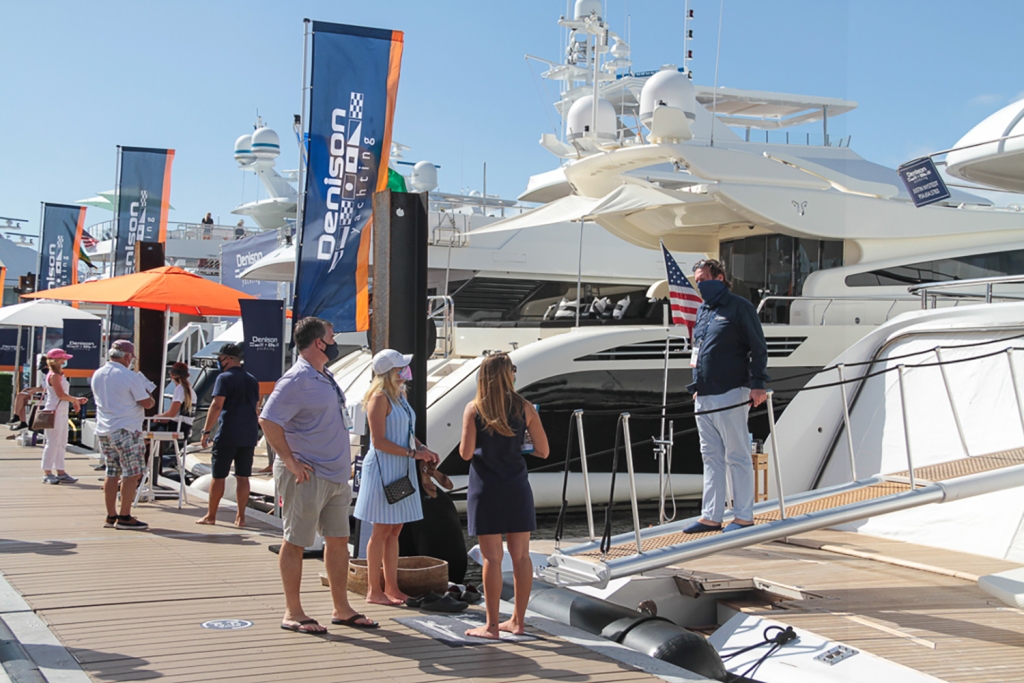 "In this age of evolving technologies, if you're caught singing the same old tune, you will eventually be drowned out in white noise. Our in-house marketing team has allowed us to remain dynamic and nimble. Rather than waiting to respond to changes in the market of 2020, our team was perfectly poised to take on the challenges of the year," said Josh Valoes, Director of Marketing.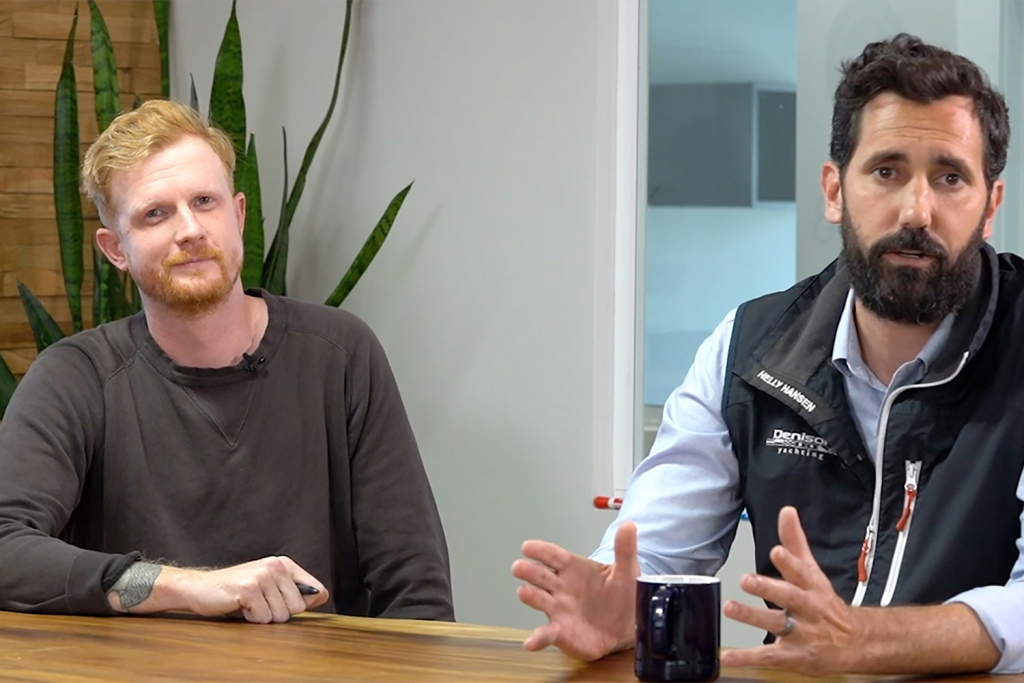 Despite the challenges of the pandemic, Denison was fortunate to experience one of the best years in terms of total yacht sales, charters booked, and marketing goals. The team adapted through shelter in place orders and canceled boat shows, yet continuously strived to make the yacht buying process easy and safe for clients.
"2020 presented us with plenty of obstacles to navigate, but we entered the year with momentum from strong sales in 2018 and 2019. Our successes in 2020 were the culmination of hard work, vision, and focus," commented Superyacht Director, Ben Farnborough. "We adapted to new ways of staying in front of buyers, sellers, and charter clients. We have a dynamic team with industry hardened experience, youthful drive, and determination in equal measure; a group that loves what they do and always asks 'what's next?' We're excited to continue building our brand and making a mark on the large yacht sector."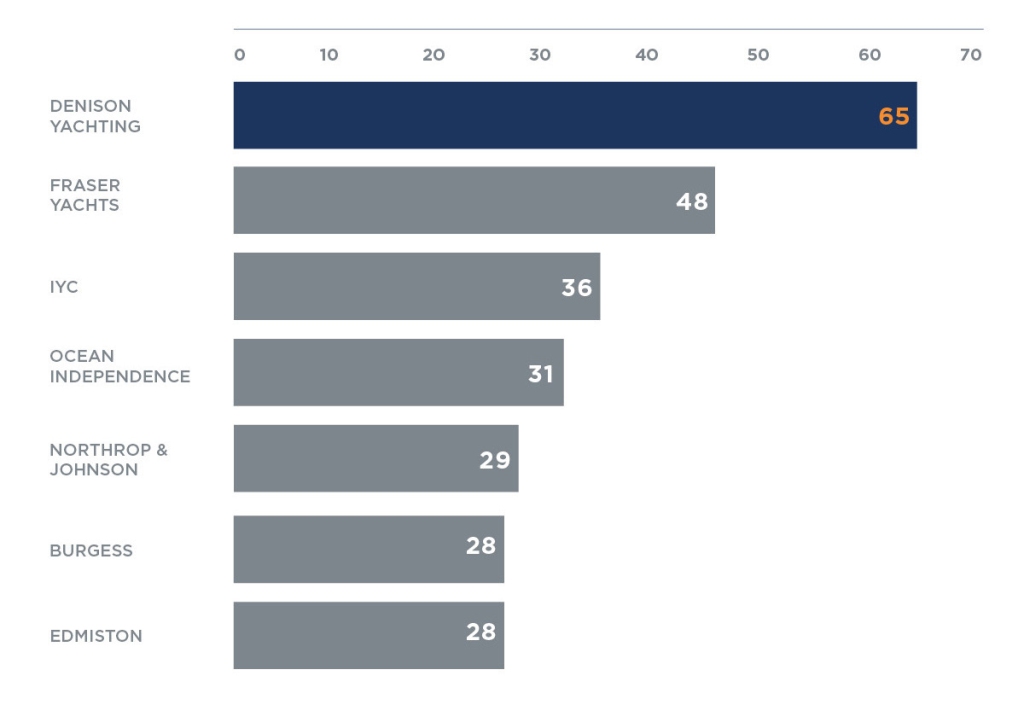 Here's how their strategies led them to become a leader in global superyacht sales.
A Diverse Range Of Yacht Brokers
"Your yacht won't sell itself — so it's important to find the right yacht broker to sell your boat quickly and for the highest price. That person should be a knowledgeable, focused, and honest person to work with. We have an impressive range of professionals who can help you buy or sell a yacht fast — whether it's a center console, trawler, sportfish, catamaran, or superyacht".
Unrivaled Marketing
Denison's strong sales are supported by an in-house marketing team that focuses on creative ways to get eyes on your listing through web, social, print, and email marketing. In 2020 alone, Denison sent over 10,000,000 marketing emails with an industry-leading open rate of 32%. We hyper-target an updated list of buyers, brokers, marinas, and industry contacts so we can blast your boat to as many relevant recipients as possible.
A Cutting Edge Owner's Dashboard
"In 2020, we launched the first-of-its-kind Owner's Dashboard, a popular new tool for yacht owners and listing brokers alike. The dashboard gives clients the ability to monitor their listing's marketing performance, including website views, email clicks, social media engagement, and YouTube analytics. This tool allows us to provide full transparency on the marketing side of selling your yacht".
A Highly Engaged YouTube Channel
"If you've ever been sucked into the rabbit hole that is YouTube, you may have stumbled upon the Denison Yachting channel. In 2020, we uploaded 105 videos to a whopping 93,000 YouTube subscribers. Viewers watched over 820,000 hours of our videos, totaling over 10,800,000 views. We share virtual tours, reviews new/used boats for sale, and yachts for charter. YouTube is an excellent way to tour a yacht without leaving your home".
A New Way To Experience Boat Shows
"The pandemic changed the way we experience big events. To combat boat show cancellations, Denison hosted a series of Virtual Boat Shows in 2020 to share special pricing, live videos, boat tours, exclusive interviews, and one-on-one broker support. This allowed us to reach a large audience and provide greater access to the yachts on display. Denison's Virtual Boat Shows will continue to supplement all major boat shows going forward".
Organic Growth That Attracts Millions
"We consistently show up in Google's search results for highly trafficked keywords and engage millions of viewers online. This includes an aggressive SEO approach that focuses on meta tags, page titles and keywords on your yacht's landing page. With over 19 million page views and 2.8 million unique visitors in 2020, our online strategies have proven effective, allowing our listings to be seen more often, in all the places
that matter".
Easy & Convenient Boat Buying Process
"One of the main goals at Denison is to make the boat buying process convenient for everyone. We provide knowledge on how to finance a yacht, trade a boat, survey a yacht, insure a boat, or purchase a yacht through cryptocurrency. Yup, you can purchase a yacht using Bitcoin. Denison was the first brokerage firm to accept bitcoin for luxury charter bookings and boat sales at all price points".