DeepFlight announced that it will officially launch its sixth generation personal submarine, the Dragon, at the Monaco Yacht Show 2015 (23rd to 26th September, Stand QR4). The Dragon is designed for easy use from a yacht or shore base, and is the only personal submarine that is so intuitive to use that individuals can safely pilot the craft without lengthy training.
DeepFlight designs and builds an entirely new class of personal submarine that offers the inherent safety of positive buoyancy and automatically float to the surface. The twoperson Dragon is also the most compact and lightweight submarine on the market, readily fitting into existing superyacht garages or deck areas and launching as easily as a tender. For shore-based operations, the Dragon launches from beaches or boat ramps. Maintenance is minimal and can be easily carried out by existing crew.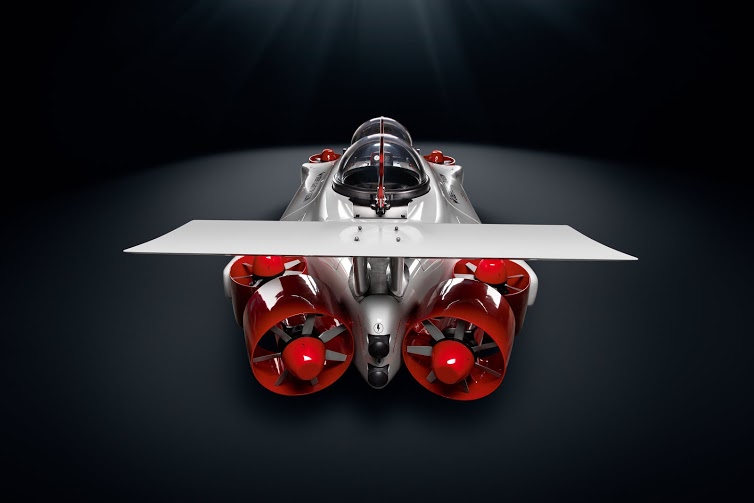 The all-electric Dragon is the only personal submarine that has enough power to rely solely on vertical thrust to dive, eliminating the complexity of the ballast systems that all competing submersibles use to get heavy and sink to depth. Moreover, the Dragon's battery management system allows for up to six hours of diving on one charge. The Dragon is also equipped with the DeepFlight Dive Manager, a proprietary system that monitors and manages critical dive functions, allowing the operator to set depth and other limits.
Graham Hawkes, Founder and Chief Technology Officer of DeepFlight stated,
"The big leap forward with our newest model, the Dragon, is its ease of operation. Whether you are a superyacht owner or a resort guest, there is no need for a specially trained pilot. You can take the controls and explore under the waves. After all, you don't hand the keys to your Ferrari over to your chauffeur!"
Adam Wright, President of DeepFlight added,
"Over the past five years, we have transitioned the company to address the growing market for personal submarines. DeepFlight has removed all of the barriers to owning and operating a personal submarine, and DeepFlight craft are already in use on superyachts and at resorts and marinas around the world. We believe the Dragon, which was designed with feedback from superyacht owners and the superyacht industry in mind, is a game changer in opening the oceans for undersea recreation."
[divider style="dashed" top="20″ bottom="20″]