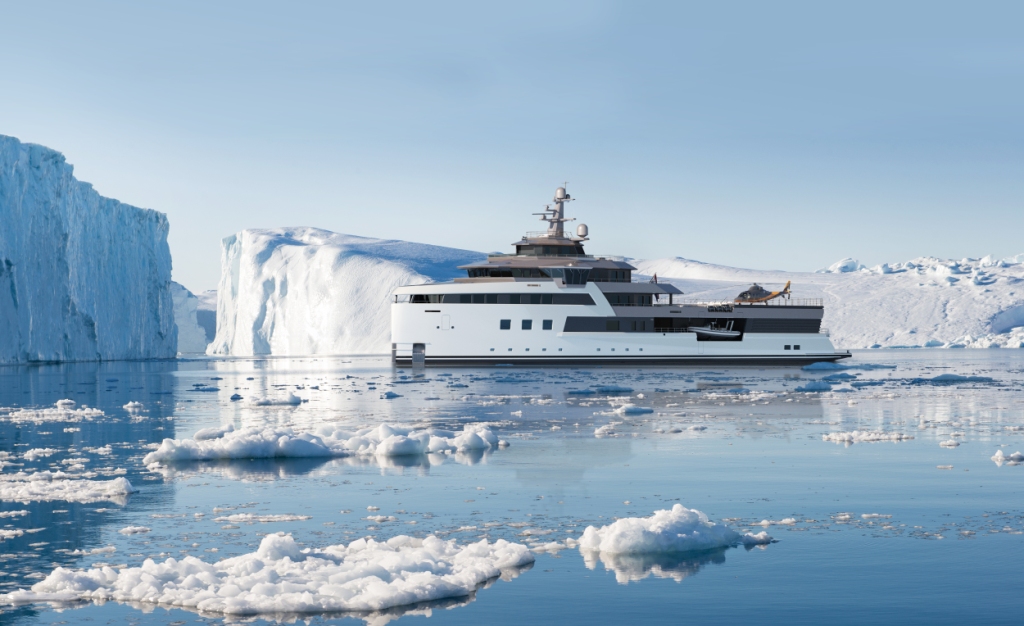 After the first three units sold of Damen Yachting's SeaXplorer range and the important deliveries of 2020, Damen Yachting has decided to give a new look to its SeaXplorer 77. The SeaXplorer 77 is the first to be updated, but the shipyard is planning a stylistic overhaul of the entire series, together with Azure Yacht Design exterior designers and operational design partners EYOS Expeditions.
"Most of all, with feedback from our amazing clients, SeaXplorers are right at the forefront of explorer yachting," says Enrique Tintore, SeaXplorer Design Manager at Damen Yachting.
The update's features include a multipurpose aft deck that can be modified for a wide variety of owner-specified requirements, for example deploying a seaplane or hangaring a large 7-person submarine.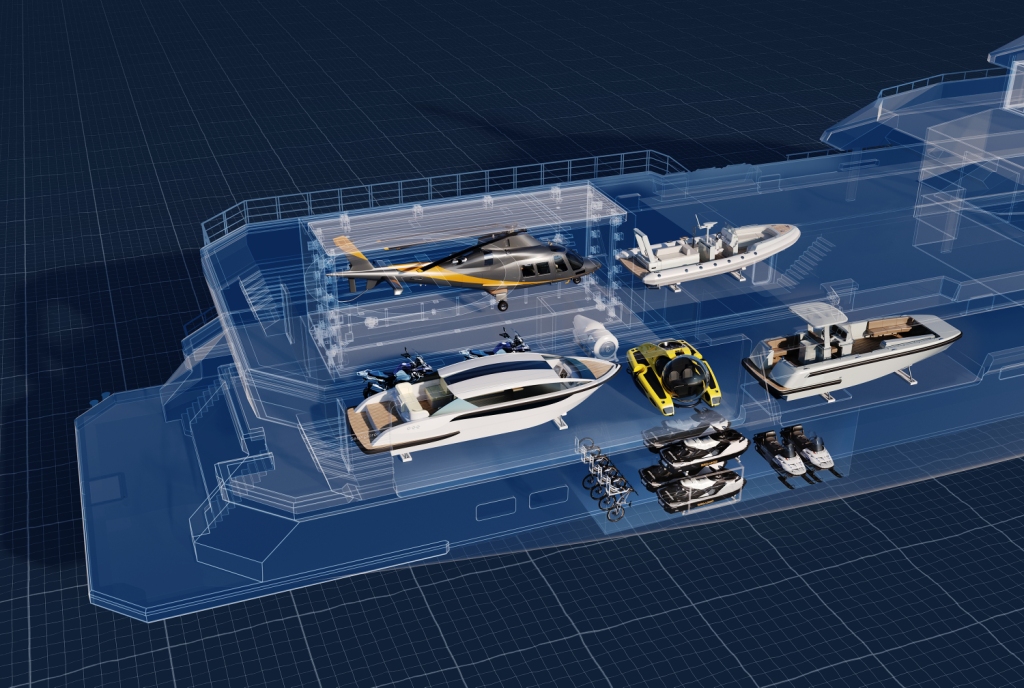 All SeaXplorers are now also offered with hybrid electrical drive propulsion (PTO/PTI configuration) and battery bank for highly efficient cruising.
The SeaXplorer 77 has an increased focus on exploration lifestyle features for tropical destinations including an Upper Deck swimming pool, indoor-outdoor spaces with pedigree finishes, and a huge party and DJ dance space for up to 150 guests.
"Visiting the polar regions once in their lifetimes is on nearly every SeaXplorer client's bucket list," Enrique says. "But so are many tropical areas where the operational challenges shouldn't be underestimated. It's about staying safe in isolation, but also about enjoying the yachting lifestyle to the maximum. In fact, you don't need to go very far from the major superyacht hubs before the benefits of an explorer yacht become clear. That's the philosophy that our line-up reflects."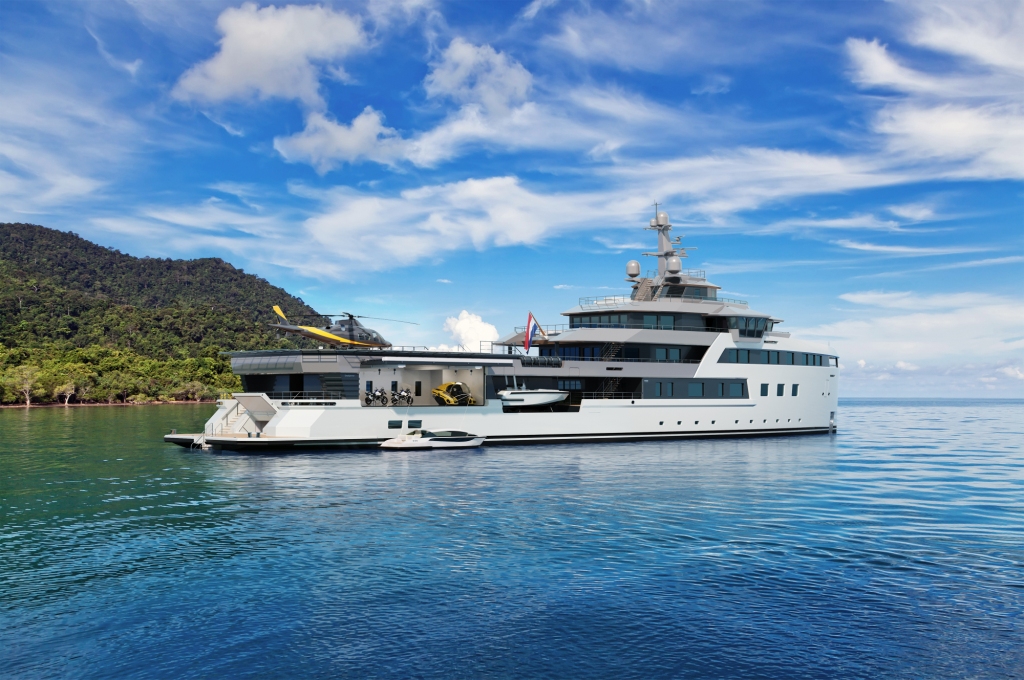 The SeaXplorer 77 draws on the design's first delivery – the highly customised LA DATCHA. You will find LA DATCHA now roaming the world's oceans on her first charter season, which sees her make use of her private airfield with two helicopters, hangar and aviation refuelling tank.
"We are enormously proud of LA DATCHA as well as her SeaXplorer sisters," says Managing Director Rose Damen. "When we started our ambitious SeaXplorer programme, we dreamed of something different – a luxury expedition yacht born from an innovative crossover of our Amels yachting and Damen shipbuilding technology. It was a challenging ambition, but our clients have proved that there is a growing market for true expedition yachting beyond limits."
For the SeaXplorer 77, Damen Yachting asked its design partners to each create a luxury interior concept. Carlo Torre and his studio Monaco Yacht Temptation created their SeaXplorer 77 concept after having already been chosen by the Owners of the first SeaXplorer, the 62-metre ANAWA (203 ft), to create the yacht's interior design.
Jim Dixon, Director Yachts and Aviation at London-based Winch Design, and his team created a new concept for the SeaXplorer 77, the studio's first for our expedition yacht range.