[dropcap]D[/dropcap]utch shipbuilder DAMEN announced its new 55.50-metre vessel POWER PLAY, currently under construction and available for delivery in summer 2018.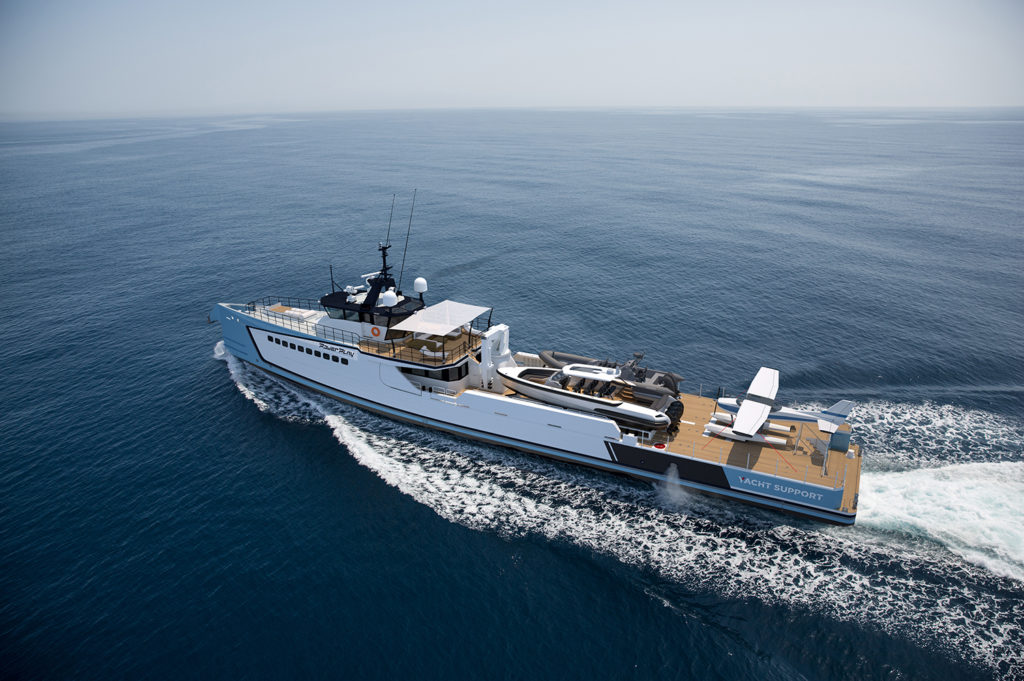 Mark Vermeulen, DAMEN Product Director, says:
"It's inspiring to see how a new generation of owners is driving this market. It's very dynamic, it's not the conventional thinking about luxury yachting. Our clients have fantastic ideas for diving, aircraft, luxury toys and serious boats. They are planning adventures of a lifetime and even getting involved in underwater exploration, science, film-making or racing yacht events. As a shipbuilder, it's exciting to be a part of making their ideas a reality."
Like previous deliveries, the new POWER PLAY has been configured for a blend of adventure and superyacht support functions.
On POWER PLAY, the DAMEN Yacht Support design team has added new enhancements, including a new 50 square-metre Aft Adventure Centre/Dive Centre, more autonomy and facilities for operating in zero-discharge zones such as marine nature reserves.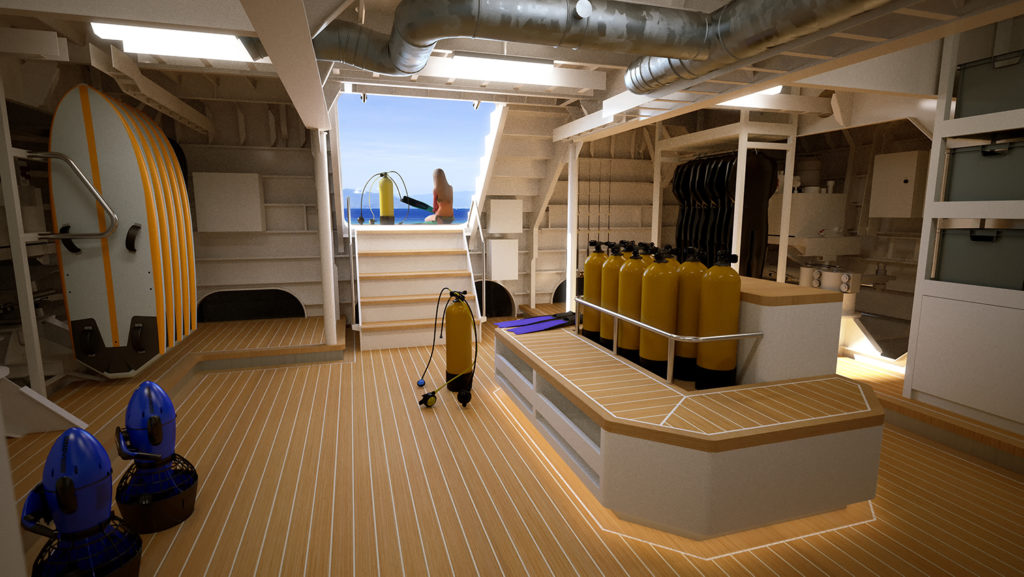 POWER PLAY accommodates 6 guests staying in 3 suites, making her suitable for short breaks away from the mother yacht .
With a Gross Tonnage of 489, including the 12-tonne deck crane and stern A-frame fittings for efficient launch and retrieval of large and heavy equipment like submersibles.