How about heli-skiing with goodfriends in Alaska, or sport fishing with the kids in the Bahamas, or surfing on the Baja Peninsula and then be back in the board room by Monday?
[dropcap]A[/dropcap]t the recent Fort Lauderdale Int. Boat Show Damen unveiled its new thrill seeker yacht, a 43-metre sport and adventure yacht that redefines the yachting experience for true outdoor action and adrenaline lovers. Developed by the Dutch shipyard in response to a number of client enquiring for yachts with far greater carrying capacity, Adventure 4008 will be soon delivered to its owners and ready for the world's most spectacular destinations.
"There's nothing else like the Adventure 4008 on the market," says Rose Damen, Sales Manager at AMELS. "The 40 to 50-metre yachts on the market just don't fit the bill for these clients. They don't want to compromise on the gear they love – big, 30-ft tenders and fast boats up to 60 knots, submarines, helicopters or sport aircraft. Not only can they carry it all on their Adventure 4008, but they can also bring their friends and family and live the adventure in comfort and style."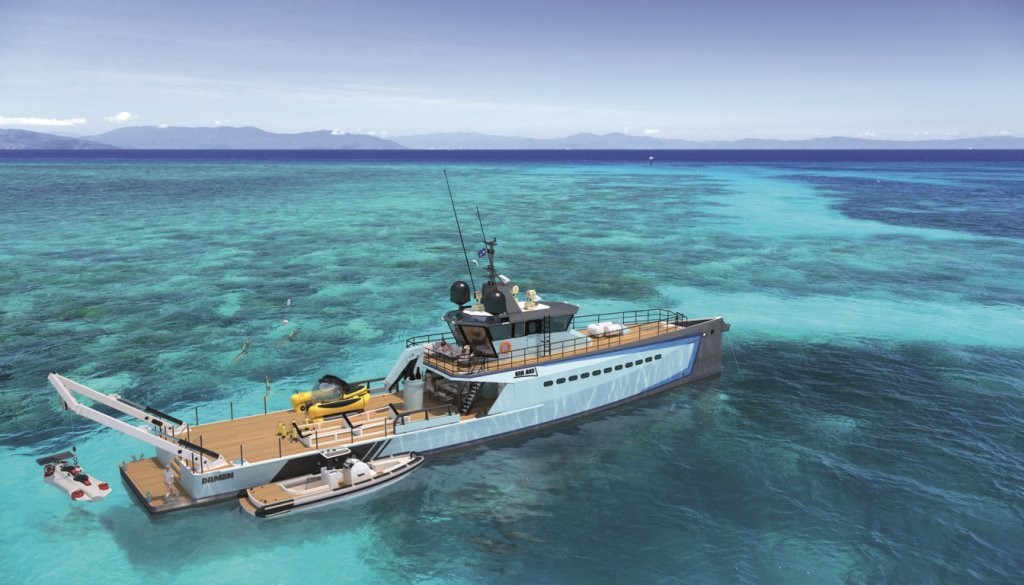 "The SEA AXE's muscular, rugged looks are not just for show," says DAMEN Product Director Mark Vermeulen. "The Adventure 4008 has serious capability with proven performance in the most demanding environments. It's a no-nonsense yacht – very reliable. Plus, as part of the SEA AXE family, we have a smooth and finely tuned production and that means on time and on budget delivery in just a matter of months."
Discovering DAMEN Adventure 4008
The DAMEN Adventure 4008 is the Dutch family-owned company's latest SEA AXE product for the yachting market, following the successful introduction of the DAMEN Yacht Support range and the DAMEN SeaXplorer range of expedition yachts. Here below the main key-features:
a 140 square-metre artificial teak deck (1,507 sqft) for a helicopter up to 3.7-tonne maximum take-off weight, and still plenty of room for tenders, submersible, vehicles or other toys
Up to 5 cabin layout for 8 guests
5,000-mile range and ocean-going capability with proven SEA AXE hull design for comfort and performance, zero-speed stabilisers, and a top speed of 24 knots
Very fast delivery in as little as 6 months from signing, unrivalled value for money, fuel efficiency, small crew and low operating costs, easy maintenance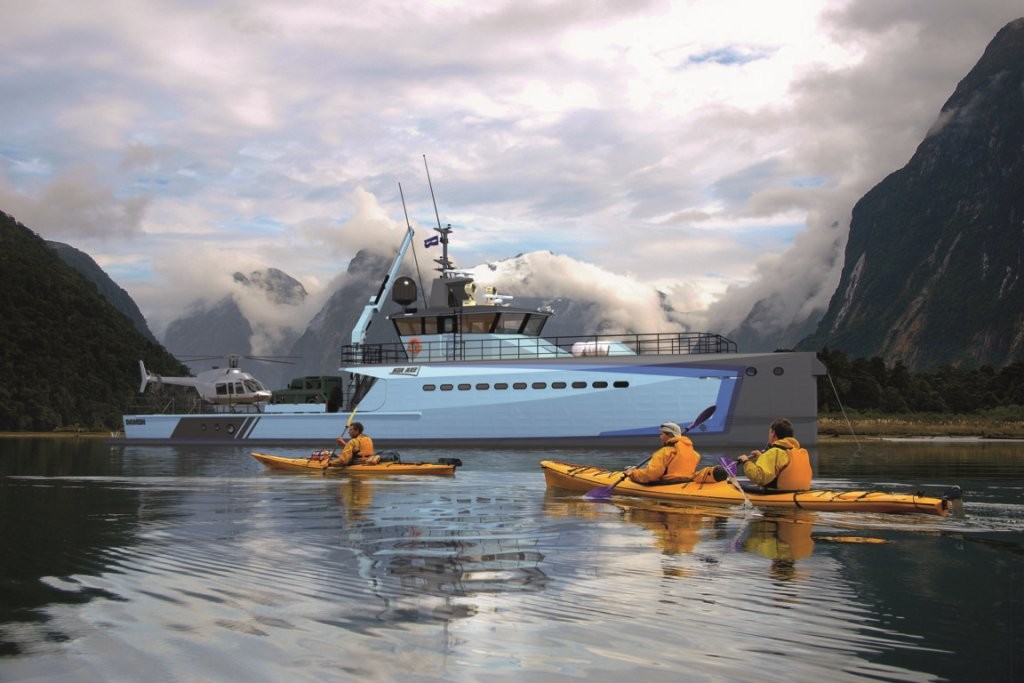 Configuration
The Adventure 4008 can be configured to the Owner's requirements for up to 8 guests with the Owner's choice of interior designer, entertainment systems and finishing. Owners can configure the Main Deck layout to their own requirements, including the Owner stateroom, guest cabins, a spacious dining area and a bridge deck panoramic lounge. Outdoor guest spaces include shaded dining on Main Deck, a large swim platform, and sun loungers on Bridge Deck. The Lower Deck is dedicated to crew and technical spaces.