[dropcap]C[/dropcap]hristmas is coming really fast. Between all the stress, cleaning, cooking and baking you don't have time to buy the right christmas gifts and you really need to buy somethig original? Try to buy something made from first-class Bohemian crystal!
Crystal Caviar is company from Czech Republic, which deals with production of luxury chandeliers, crystal sculptures, tiles and crystal walls for yachts, luxury residences and hotels. But also in this hard field of bussiness it must be time to have fun. So Crystal Caviar also produce little crystal accessories like a pillows, crystal straws, drink crystal mixers, mirrors and glasses. All crystal parts of these products are hand made from firs-class Bohemian crystal.
And here are our tips for original, hand made Christmas gifts made from crystal. Enjoy the holidays time!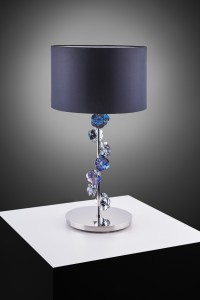 Vesper and Aurora lamps | Both lamps are part of our Bright collection. They are named after two the brightest stars Vesper and Aurora. With each lamp you will get three sets of hand made crystal roses of different colour. You can easily screw on them to the lamp and change appearance of the lamp.
[divider style="dashed" top="20″ bottom="20″]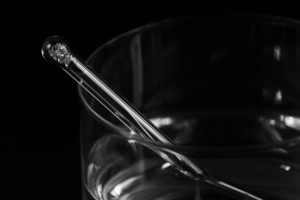 Drink crystal mixers | Holidays are also about parties with your friends and family. To the party isn't anything better than original dring crystal mixers. They are hand made from Bohemian crystal and have little crystal diamonds at its peaks.
[divider style="dashed" top="20″ bottom="20″]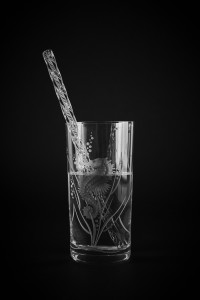 Crystal straw | Crystal straw is 100 percent safe and hygienic. Perfect gift in combination of the straw and a bottle of your favourite drink.
[divider style="dashed" top="20″ bottom="20″]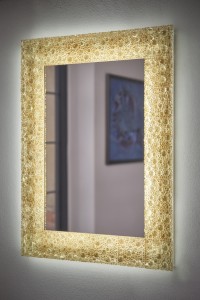 Mirror | This mirror is made in combination with original Crystal Caviar's tiles, which actually looks like luxury crystal caviar. The tiles are made by a dozens of little crystal pearls putting together and after that heated to fuse together without causing cracks or imperfections. There are a dozens colours and sizes variations of the tiles, you just have to choose your favourite.
[divider style="dashed" top="20″ bottom="20″]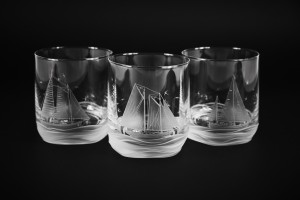 Glasses | We love making special glasses for our guests, bussiness partners, friends, family. There are a milion possibilities how we can make them. For sea and yacht lovers, we have a wide rank of glasses with yachts, sailing boats or sea creatures.
[divider style="dashed" top="20″ bottom="20″]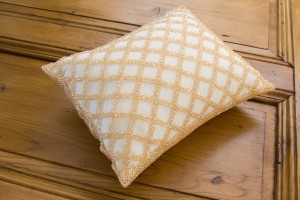 Pillows | Everything is possible, our imagination doesn't have boundaries. Do you want to have crystal beads on your pillows? No problem. We have our own line of crystal pillows, thats mean pillows with complicated ornaments made from crystal beads. Every ornaments are made by hands and to finish the production of one pillow you need couple of hours.