The design of the CRN 74 meters , which is currently being built at the CRN shipyard in Ancona, represents a very significant step for the Study since, after the 80 meters, launched at the end of 2012, is our second largest boat ever made.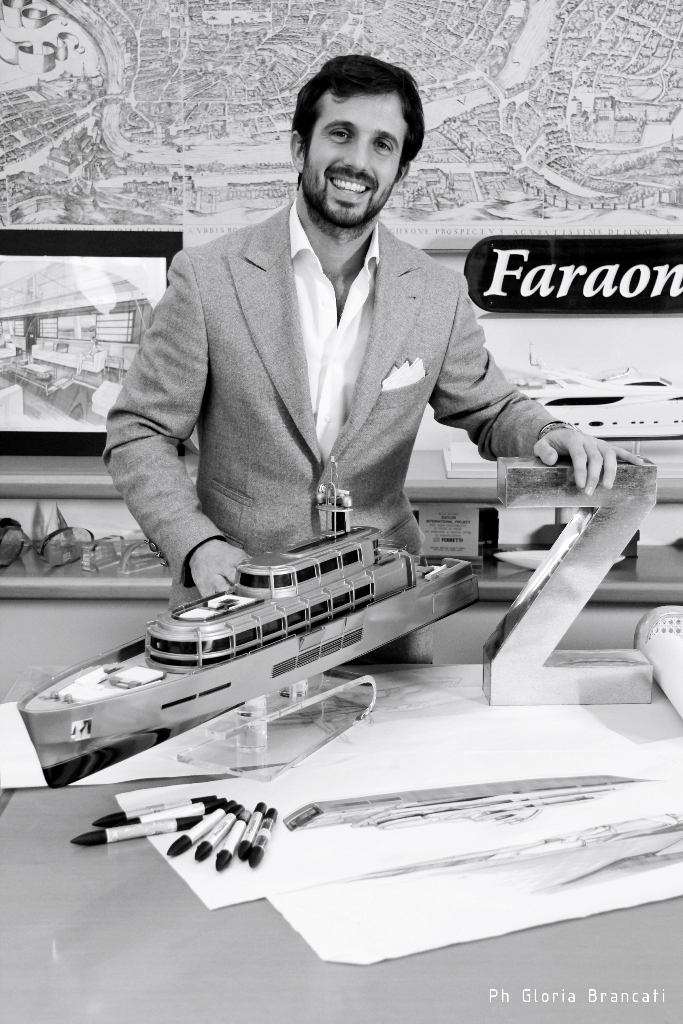 From a designing point of view the 74mt is the result of a research and analysis process, aimed at the optimization of the spatial relationship between the interiors and the exteriors. We have tried to work on the formal balance of the vessel in terms of volumes and proportions, combining a great comfort inside, although developed limiting the volumes, with the strong dynamism and essentiality of the volumes. The simplicity of the CRN 74 lines, with just few signs that characterize the volume , is opposed to a great attention for the details that defines the superstructure geometry, as well as the outdoor furniture. Light has here a  strategic role.  Artificial lighting and its integration in the definition of the volume becomes the theoretical key to understand the architectural language. Regarding the yacht's features, one of the most significant, from a technical- typological point of view, has been developed by closing the bow mooring space with a platform that will serve as helicopter pad, leaving the bridge visually completely free. 
Another new characteristic element is the hallway that goes through the engine room and directly connects the beach club with the entrance lobby, which on this yacht is quite large.
 Other important aspects related more specifically to the distribution can be found in the large swimming pool (12 sqm), built on the main deck in the cockpit area, to remark the intention to offer new opportunities onboard for guests and Owner. Closer to the sea and on the main deck, so to play a strategic role in the formal characterization of the aft space.
Also on the main deck is the area reserved for the VIP cabin. In this case it has been included in the layout another common living area, exclusively for the guests' relax and equipped with a massage table and hairdresser workspace, that on the occasion can be transformed into a children playing area. Starboard the ship, allows almost to include the sea itself on the deck, emphasizing once more, as in many other project experiences, the need to minimize the 'physical' and visual barriers that separate man from the sea. This solution allows to further improve the guests movements onboard, since they now have their own spaces, distinctive from the crew's and Owner's ones. The latter is located on the two decks above and it is a true suite, measuring over 200sqm, with a study and a private terrace. The sundeck is very unique as well, since it measures 21 linear feet and is completely free. There is no internal stair , but it can be accessed through a single external scale, so  to have an optimal perception of this great wide space.
Zuccon SuperYacht Design
[divider style="dashed" top="20″ bottom="20″]