Designed exclusively for Oceanco, Colosseum is a new 86m-superyacht project drawn by Enrico Gobbi and his company Team 4 Design. Befitting of her namesake, the overall exterior styling exudes monumental and bold proportions. Her stature and volume, together with the wide curvature of her aft decks is somewhat reminiscent of the grand Roman amphitheatre, the largest and most renowed construction of ancient Rome.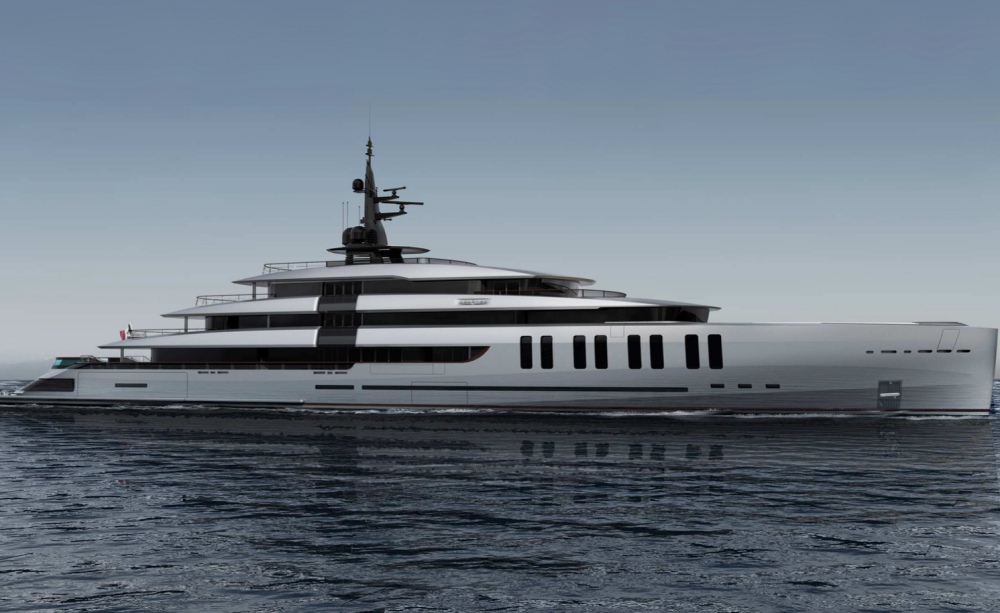 Also, her extensive window surfaces, which connect the interior with the exterior, ensure an inside-outside feeling that also is another characteristic of the Roman Colosseum. Glass plays a big part in the design of Colosseum. Among the innovations developed for this project is the large and visually imposing pool insinuated in the yacht's stern. This deep pool measuring 19m in length has purposely been placed at a high level elevation, not only for importance but also for privacy.
Continuing the overall design theme of large windows and transparency, the pool is surrounded by glass sides. Just below the pool is a very large wellness area, an area that benefits visually from the stunning water level panoramic views thanks to the pool's wide side windows, where one faces the fitness area and the other, the sauna. Another innovative feature is the opening side terraces off both the Master and the VIP suites.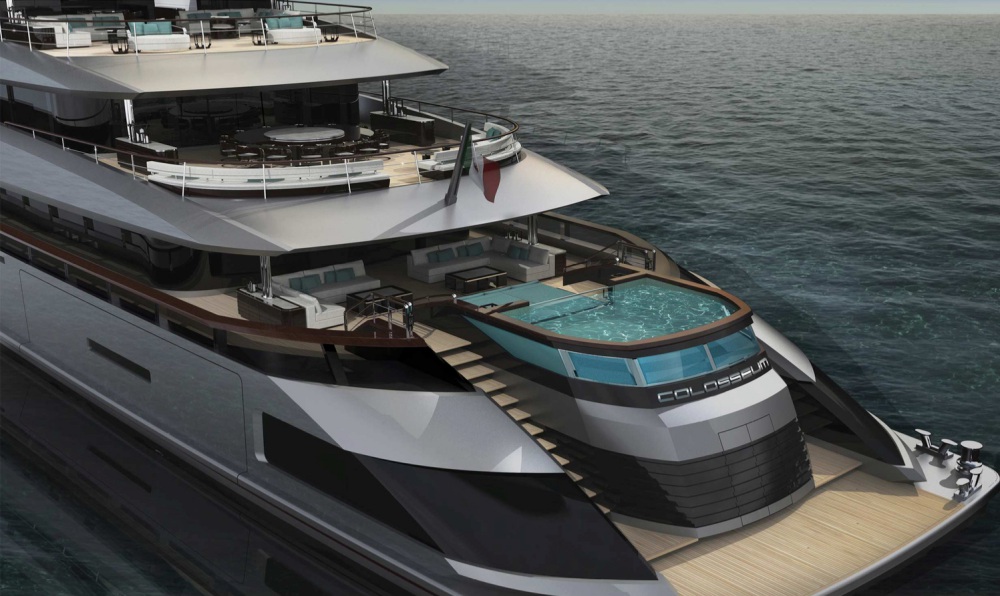 The "total black" design of these terraces creates a distinctive effect on the yacht's profile – a signature feature of the Gobbi design. Also of note, are the vertical windows in the VIP and guest areas mirror the nearly vertical bow – an effect more reminiscent of the automotive industry than Roman times. The fly deck, offers a breathtaking 360° panoramic view. This deck is equipped with a second large pool surrounded by sun beds, a fully equipped bar and an observation area forward with lounge-seating area.
[divider style="dashed" top="20″ bottom="20″]