Codecasa is embarking on a new and unique project, something that's never been seen before. A 24m that mixes exclusivity and elegance, and perfectly combines 60's style with unique and technologically advanced solutions. The Gentleman's Yacht is the name of the concept designed with LUCA DINI Design & Architecture.
Luca Dini comments: "There are projects commissioned by yacht owners, projects commissioned by shipyards and then there are projects that are born from a particular inspiration. Unique. This is one of those projects. The idea was to transform a piece of nautical history into something exclusive. Yachts from the 50's immediately take me back to when I was a child. So, I wanted to create something that, just by looking at it, made me relive moments of my childhood, walking in Darsena in Viareggio, admiring the timeless elegance of these boats".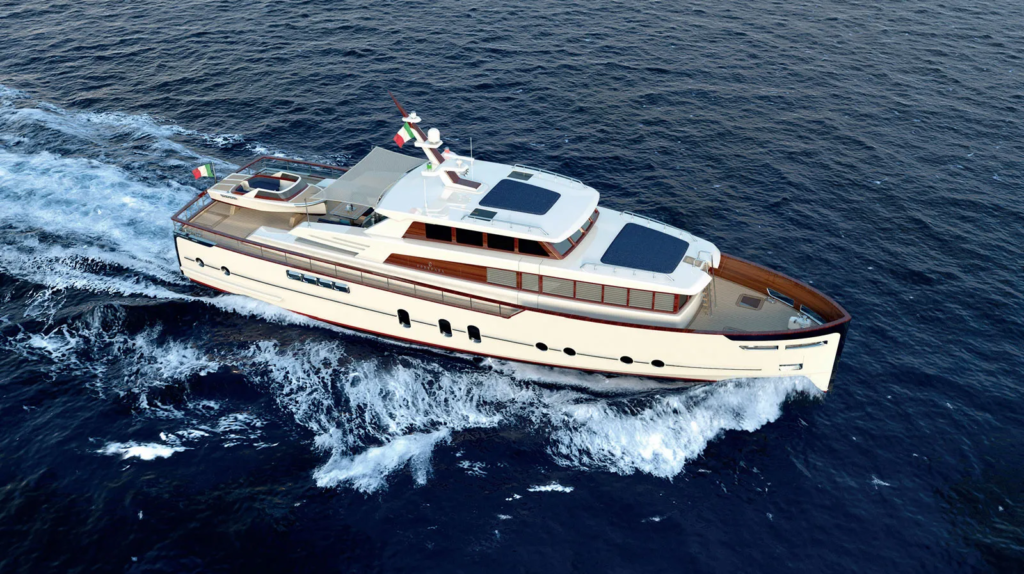 As describes the yard, "this unique project immediately won Fulvio Codecasa's heart, thus creating the exclusive collaboration between the internationally renowned studio that has produced over 3,000 meters of superyachts and a shipyard with one of the longest and most significant narratives in the superyacht world, famous for its high standards of quality".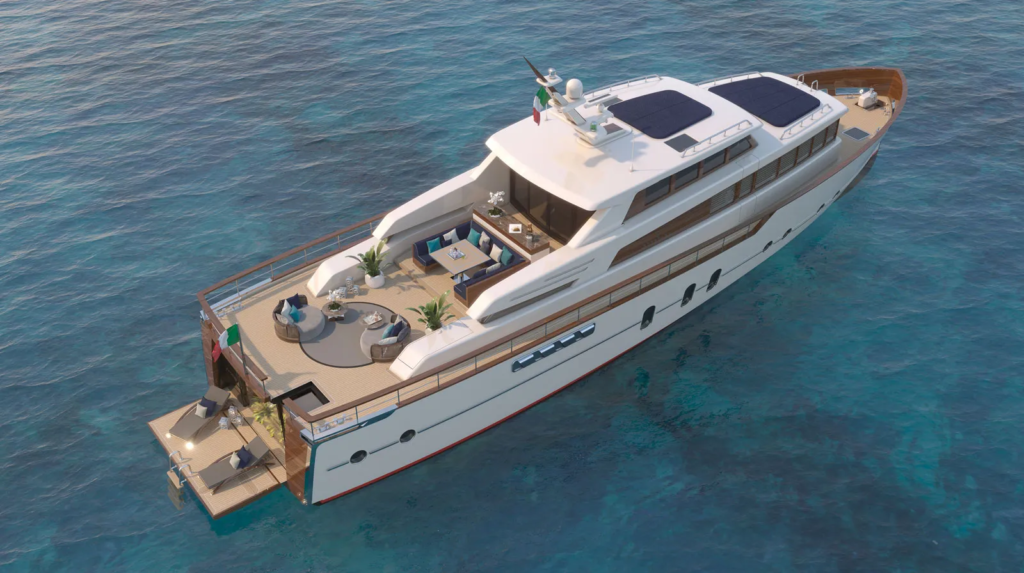 Fulvio Codecasa comments: "for quite some time I've wanted to create a boat that, like the Vintage series produced by my shipyard in recent years, goes hand in hand with my personal vision of a yacht, converting it into a project that's smaller in scale, less demanding and more manageable than a yacht over 40 meters. Falling in love with Ar. Luca Dini's project was easy considering the mutual respect we have for one another that's connected us for years. The 24 meter Gentleman's Yacht is characterized by noble elegance and refined design, where the beauty of the past and lines inspired by a traditional maritime style are placed in a modern context, as far as features, comfort, reliability and security are concerned, so that navigation becomes a unique and unforgettable experience for the lucky owner".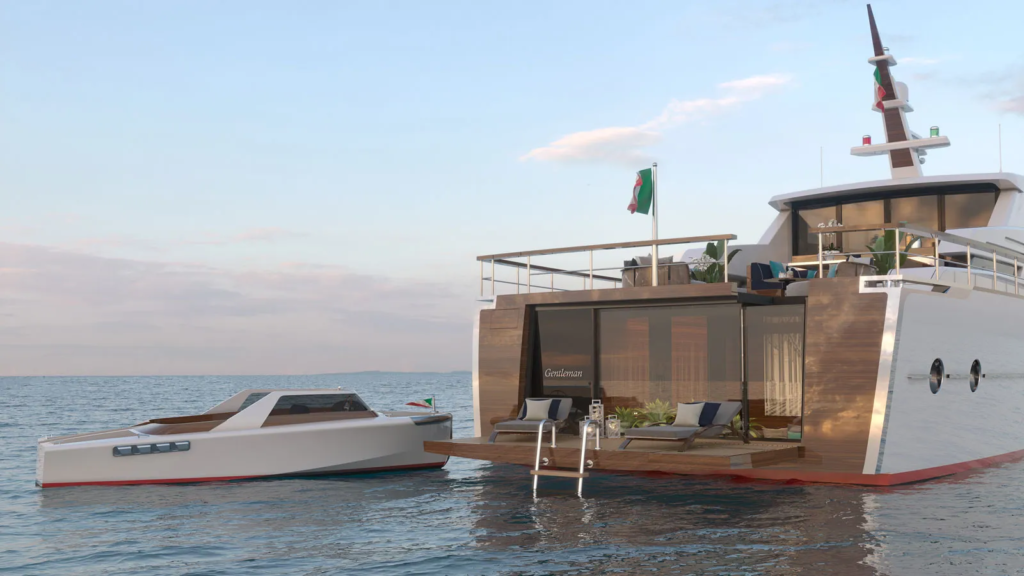 This is how a limited edition of only 10 masterpieces with elegant and distinct lines came about. The design is aimed at yacht owners looking for something different: a second yacht with timeless charm for spending quality time with the family. A style icon of timeless beauty which never goes unnoticed, no matter what marina it cruises into. The first model is already being planned and will soon be in construction.
Yacht Moments along with Kurt Lehmann immediately got on board with the project and will contribute to the commercialization of this limited edition, targeted at yacht owners all over the world.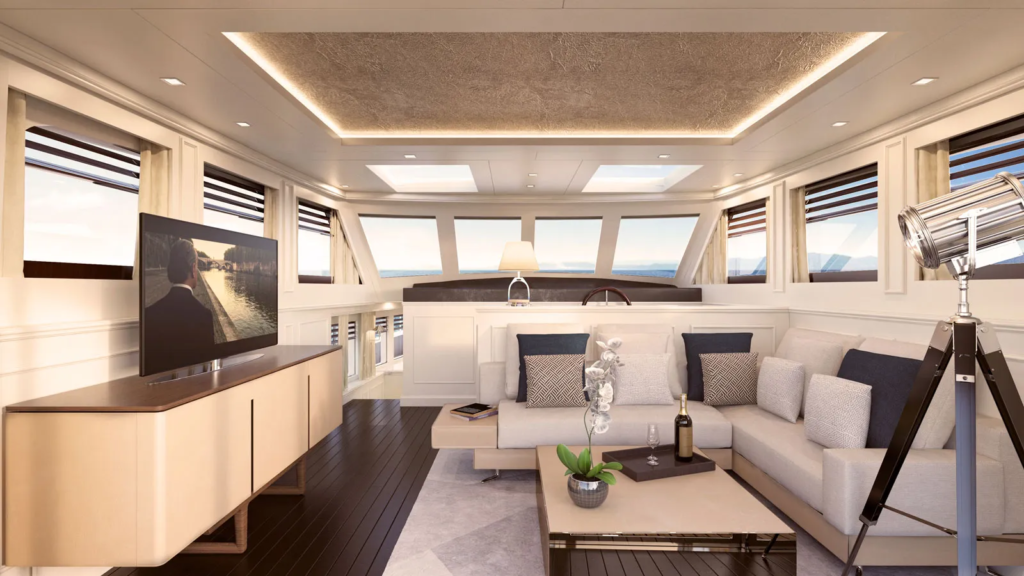 Built entirely in aluminium to guarantee high performance, the Gentleman's Yacht exudes beauty in every small detail. From the glossy mahogany flanks and wooden surfaces (panels on the superstructure, transom and internal gunwale) to the chrome-plated steel finishes (protecting the hull, bow and edges of the transom) which immediately evoke yachts of an era which gave Viareggio and Codecasa international recognition.
Particular attention was given to the size of the Beach Club, never seen before on a yacht of this size. The large living space is connected to the sundeck through sliding glass doors, creating a fluid and harmonious dialogue between the indoor and outdoor spaces. The space is opened up by having a custom-made tender on the main deck. This change in location and a crane concealed in a compartment means that the tender can easily be lowered into the water by one person. This is not just any tender, but a miniature Gentleman's Yacht, with the same finishes and elegant lines.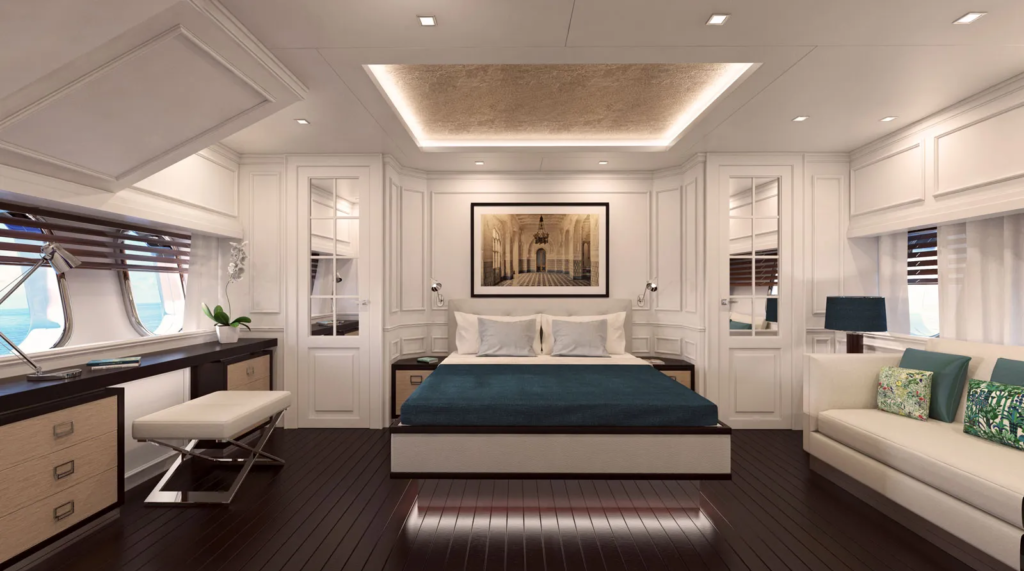 In addition to the Owner Suite there are three Guest Cabins and two Crew Cabins. Given the size of the boat each space had to be carefully designed to allow for a completely separate wheelhouse and kitchen, ensuring total privacy for the yacht owner and guests.
The classic version of the interiors includes wooden panels, white lacquered ceilings, wooden details, chocolate and taupe leather and touches of navy blue in the choice of fabrics. The other more contemporary version creates a surprising contrast between the interior and exterior of the yacht. Timeless elegance flows through every aspect of this design.