[dropcap]T[/dropcap]he Reichel/Pugh studio continues to open new paradigms in yacht design and presents some blank canvas from which an owner can begin to realize and develop his vision: classic or modern.
The 200' Classic is an offshoot of the 200' Reichel/Pugh-designed Hetairos, which is the most advanced yacht of its type ever built, combining the beauty of a Classic and belying the superlative performance of its modern underbody. The 55m makes no pretenses of being anything other than a modern superyacht that can cruise the oceans in luxury yet thoroughly dominate superyacht regattas.
200' Classic Superyacht – Recreating the natural beauty of a classic yacht on the fluid surfaces of a modern hull combines the romance of the past with modern performance and vastly improved seakeeping. The final hull shape of this Classic will have undergone an extensive CFD study to further enhance the performance without impacting the classical aesthetics. Incorporating modern construction technologies now practiced at top yacht builders allows the Reichel/Pugh team to develop an easily driven hull at a much reduced displacement, greatly reducing the sailing loads. This design benefits from the team's extensive experience that came from developing the Naval Architecture of the groundbreaking 220' Ketch, Hetairos, Reichel/Pugh design no. 181.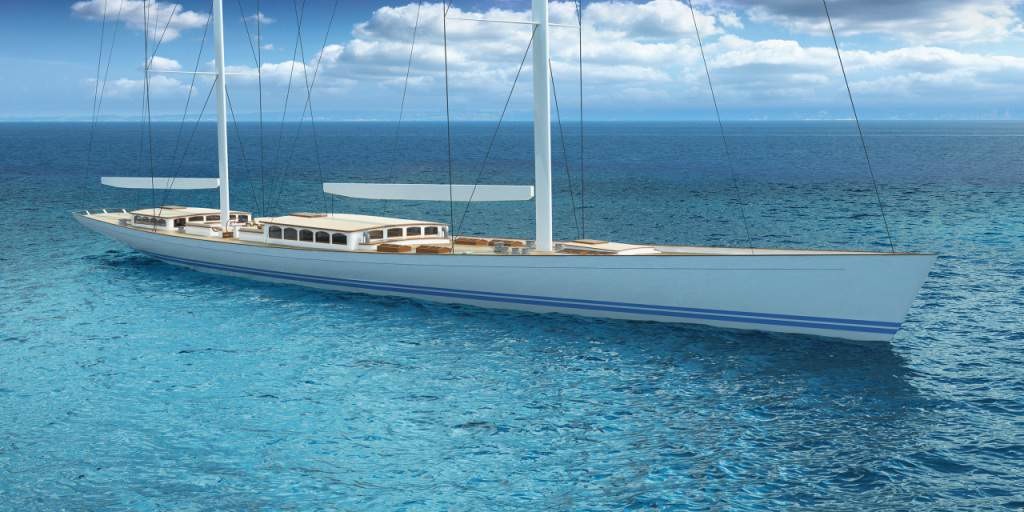 Naval Architecture and Exterior Style by Reichel/Pugh
Owner's suite, three guest cabins & eight crew
LOA 61.1 m / 200 ft
LWL 49.9 m
BEAM 11.5 m
DRAFT 9.0 m
DISPL 280,000 kgs
MAST: IM 58.0 m / 51.0 m   –   J 17.8 m / 15.4 m   –   P 59.5 m / 52.2 m   –   E 16.5 m / 14.5 m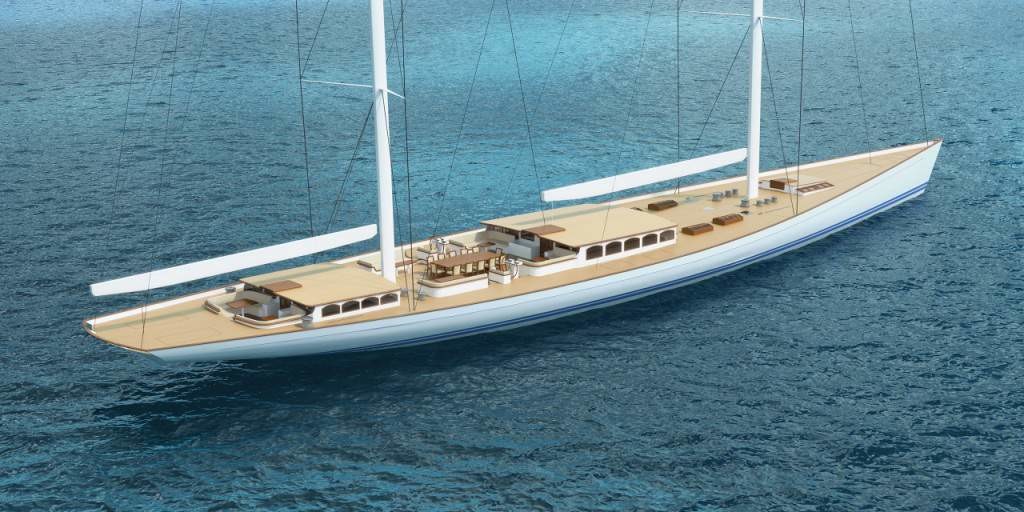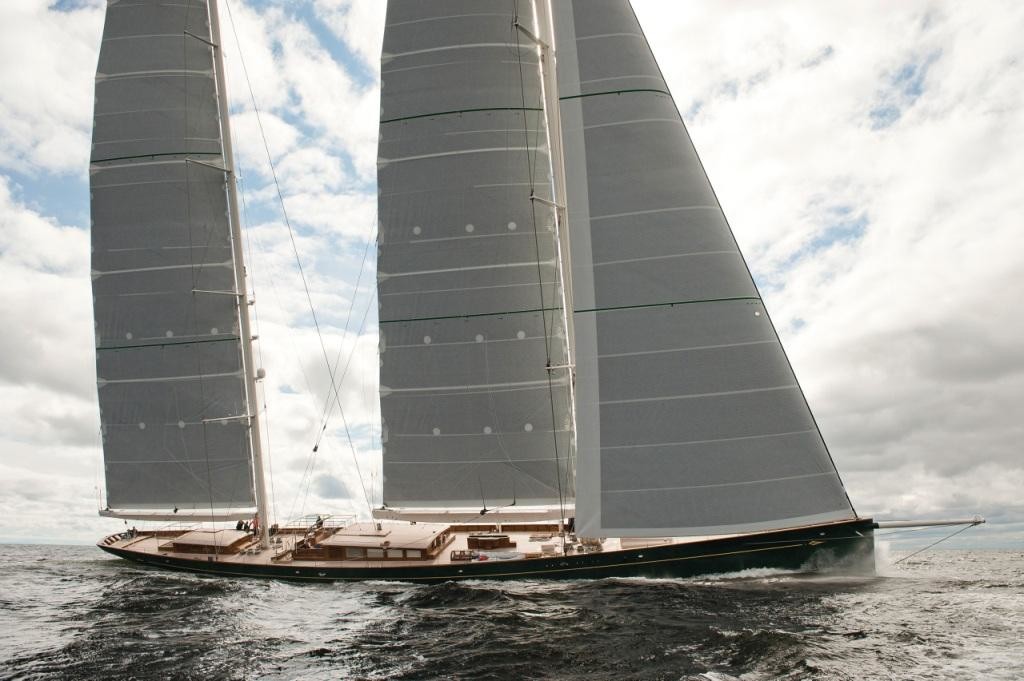 55m Modern Superyacht – This Reichel/Pugh design combinen the epitome of modern luxury with performance in a Superyacht. A yacht that advances the state-of-the-art to deliver a truly responsive and rewarding sailing experience. Whether relaxing at anchor, crossing oceans to cruise pristine remote destinations, or the exhilaration of sailing into the lead of a Superyacht regatta – the owner and their guests will do so in the ultimate comfort.

Naval Architecture and Style by Reichel/Pugh
Owner's suite, four guest cabins & 10 crew
LOA 55.0 m / 180 ft
LWL 50.7 m
BEAM 10.6 m
DRAFT 7.6 m
DISPL 277,000 kgs
MAST: IM 54.5 m   –   J 18.5 m   –   P 54.0 m   –   E 20.0 m