[dropcap]F[/dropcap]ollowing the recently launched 70 Hardtop, Numarine announces the completed production of their latest model, the all-new 70 Flybridge.
The 70 Flybridge has been eagerly anticipated since the original concepts were launched thanks to her striking and futuristic lines, creating a truly fresh aesthetic in the current range of flybridge motor yachts.
Numarine's mission statement behind the 70 Flybridge – [highlight color="yellow"]"a world without compromise"[/highlight] has been successfully achieved, every aspect of time on-board has been tirelessly thought through and every possible need catered for.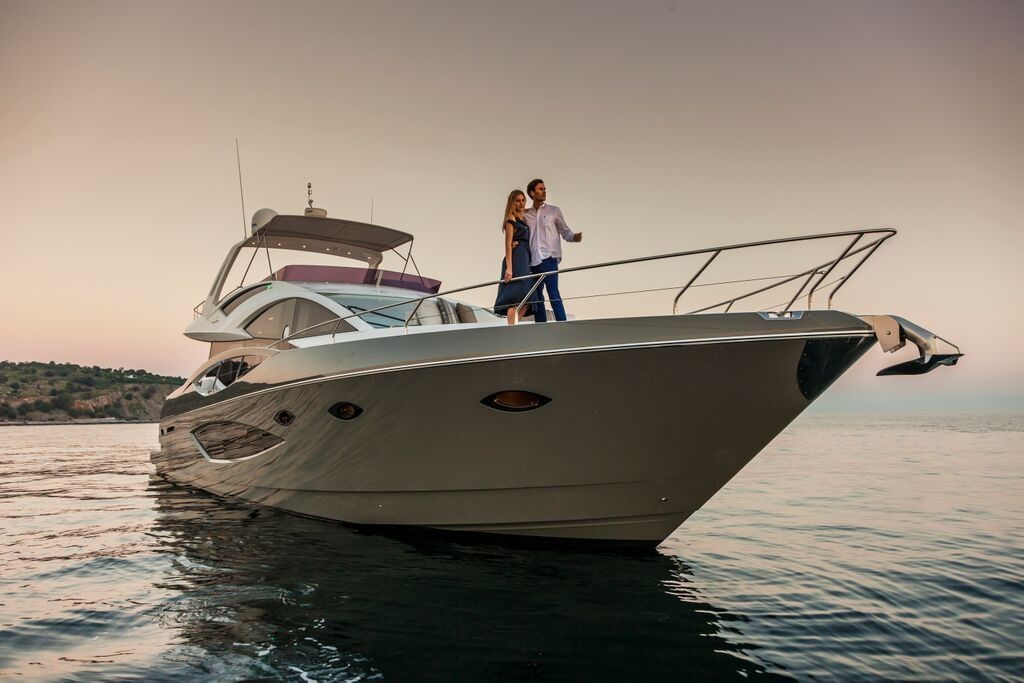 Extensive use of intricate glazing creates a truly radical design that serves both as an aesthetic marvel whilst bathing the interior with natural light, reaffirming the exquisite sensory experience of space and a connection with the yacht's surroundings.
With entertaining at the very heart of time on-board, the saloon features a highly sociable configuration with a half open galley/bar, separate dining area and a luxurious lounging arrangement all combining to make every moment effortless.
Accommodation comprises of three fully en-suite guest cabins which including "split berths" whereby the twin cabin's berths are easily joined or separated allowing for ultimate flexibility when accommodating guests.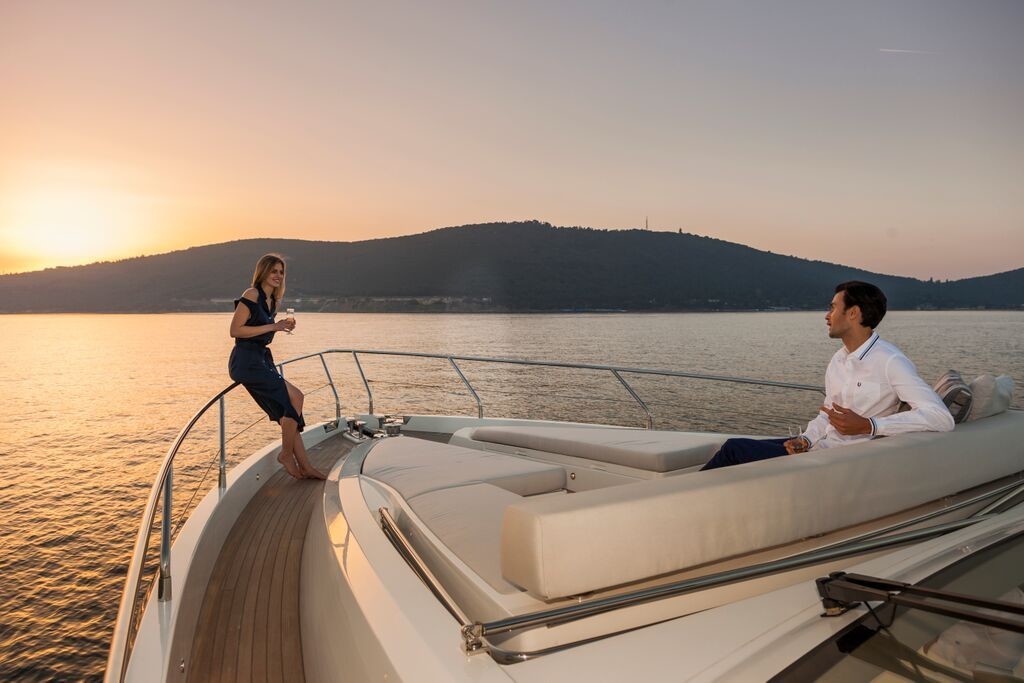 The full beam master cabin delivers an abundance of space only found on much larger models, lavishly appointed with walk in wardrobes, dressing table, sofa, large bathroom with a spacious walk-in shower and twin basins.
Outside, abundant fore & aft seating and dining space further accentuates the "bigger boat feel"  all designed in a highly sociable configuration throughout.
The appreciable flybridge offers further expansive seating and lounging areas, a full wet-bar and ample space for sun loungers, whilst still allowing for a crane and stowage of a tender or jet-ski.
Designed to be agile and therefore extremely manageable without the need for a crew, owners will fully appreciate each and every detail that have been incorporated to make extended time aboard an absolute pleasure.
[divider style="dashed" top="20″ bottom="20″]