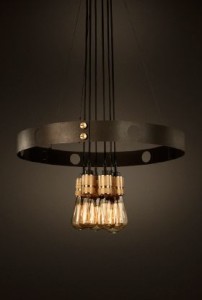 [dropcap]D[/dropcap]esign is the combination of culture and engineering. Buster + Punch, the independent London-based design label, that started its activity in a garage in East London drawing inspiration from London's fashion, music and sub-culture scenes, is a clear expression of this concept.
Buster + Punch is the first label to produce the world's first designer LED bulb; working with rare, solid materials and with the aim to make extraordinary items for everyday use, they create unexpected and elegant interior products "for those who want to live with conviction".
LIGHTING FUTURES
In 2009 the world decided enough was enough! With energy consumption rising to unprecedented highs, governments across the world passed measures to phase out incandescent & filament light bulbs in favour of more energy-efficient lighting alternatives. There was only one problem to the plan – all the alternatives fell a long way short.
Already past their sell-by date, the first viable light bulbs used compact fluorescents, however there were still environmental concerns over the mercury content and lifespan of this solution. It quickly became clear that the only real way to crack this nut was by using LED technology.
Two years ago Buster + Punch set theirselves this challenge. Buster + Punch were the first independent design label to produce the world's first designer LED bulb.
Defining the next evolution for an industry that is undergoing a change in ideals, the BUSTER bulb raises the bar in lighting technologies. A bulb so elegant in design and light quality, LED is finally having it's 'moment'. It is long overdue.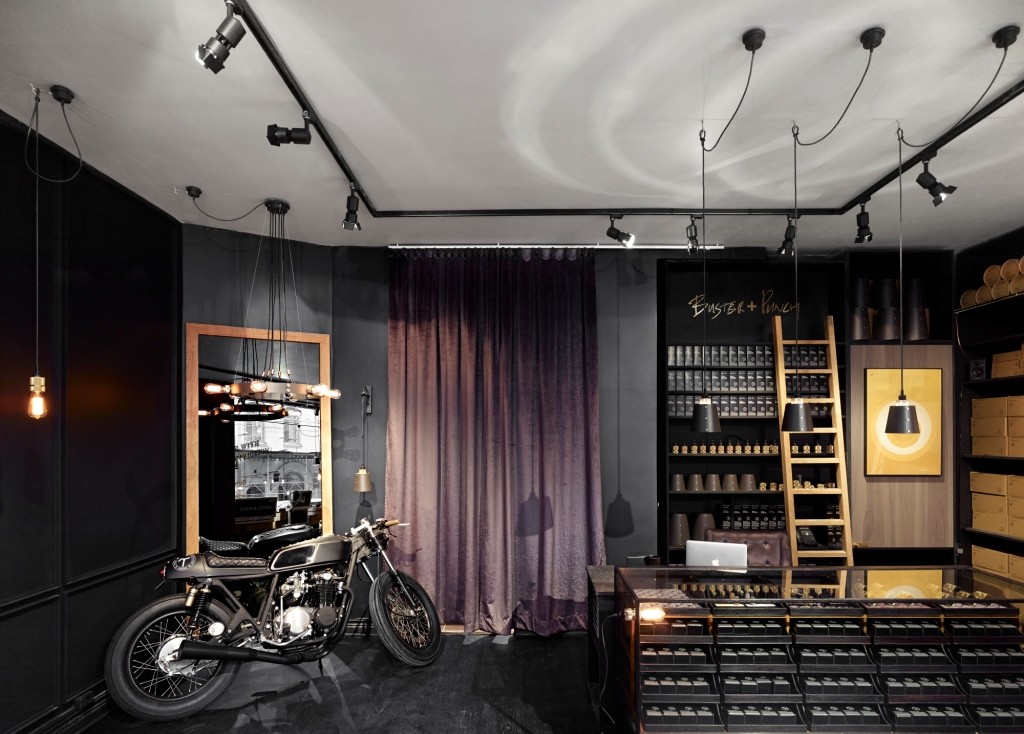 NEW VISION
With the design, they wanted to achieve two things. The first was, quite simply, to make LED sexy. The second was to create a more useful light bulb that would give off both an ambient warm glow and a focused spot light – something never achieved by a single light bulb before.
Celebrating individuality and purity of design, if anything characterises the BUSTER bulb, it's the power of invention. Drawing inspiration from the Eddison filament bulb, a teardrop-shaped glass shell houses a resin light pipe that creates a crisp, clean quality of light. There's a choice of three glass colours in either warm gold, smoked grey or bright crystal and the bulbs are finished with a satin metallic sheen, so they look as good off as they do when they're on.
If people are going to invest in something, they need to know it's worth it. Inspiration, over aspiration, it's lighting's new holy grail.
THE ESSENTIALS
The world's first designer LED bulb
The world's first 'useful bulb' producing both ambient & spot light
E27 direct replacement for traditional bulbs
3W fully dimmable
Consumes just 1/20th of the energy of traditional bulbs
Last 7 times longer than traditional bulbs
Bulb life of upto 10,000 hrs or 5 years
Energy & Money saving
UK launch 18.03.15
HOW IT WORKS
The resin light pipe at the centre of the BUSTER bulb is where the magic happens.
These patented white fins allow ambient light to diffuse through the sides of the bulb and reflect down the centre of the pipe, where it exits as a spot light. The light pipe has enabled us to create a bulb that can provide subtle lighting in a room, whilst at the same time throw focused light onto tables and surfaces below.
ECO FACTS
The BUSTER bulb is the first stylish eco-friendly LED alternative to traditional filament bulbs. The E27 base means it can be used as a direct replacment for standard screw-thread incandescent bulbs. The BUSTER bulb is fully dimmable and at 2700K, provides a soft, flattering ambient light. At 3W they consume just 1/20th of the energy of a conventional incandescent and last over 7 times longer. The bulbs exceed all applicable UK & EU safety standards and bulb life is an excellent 10,000 hours or just under 5 years at six hours a day, so great for both the environment and the wallet.
Massimo Buster Minale – Founder & Co-Designer:
"Buster + Punch are a small independant company that make things, so when we decided to take on the challenge to build the world's first designer LED bulb people thought we were mad! – Clearly there was a 99% chance that one of the bigger guys would beat us to it.
As I sit here today writing this, we all feel a massive sense of pride, not just becuase we managed to build what we think is a great looking piece of design, but because this simple light bulb might just help the everyman save a little bit of money and help the environment at the same time. It could only be a small shift, but hopefully we can finally get people looking at eco-efficient design in a different light."
[divider style="dashed" top="20″ bottom="20″]
Massimo Minale, designer & founder 
London architect and industrial designer, Massimo Buster Minale launched the Buster + Punch label in 2013. Following a career at Foster & Partners, which evolved into creating his design agency Minale + Mann, he has subsequently carved out a reputation with his precision-cut lighting and beautifully crafted hardware. His passion for making extraordinary products truly accessible, is matched only by his interest in motorcycles, metalwork and music.
[divider style="dashed" top="20″ bottom="20″]