One of the world's best wine owes its origin to the revolutionary idea of a man who could blend chemistry and patience.
The story of the Biondi Santi family is the story of Brunello di Montalcino, and Il Greppo is the estate located just south of the small hilltop town of Montalcino (Tuscany), where generations of the Biondi Santi family have lived and where Brunello was born.
The firts time the name Brunello was used, was when Clemente Santi, a pharmaceutical graduate of Pisa University and renowned writer, who owned vast estates in Montalcino and Pienza, came up with the revolutionary idea of making red wine exclusively from the local Sangiovese grape variety known as Brunello.
Clemente Santi, who dedicated much of his activity to agriculture, particularly to Il Greppo, and to the study of advanced oenological techniques, gained in 1869 the official recognition of "select red wine (brunello) of 1865" for his type of red wine that could be aged for a considerable period of time.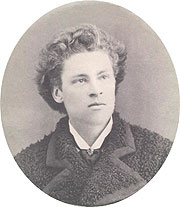 The first "modern version" of Brunello di Montalcino dates back to 1888 and by the end of World War II it had already gained the reputation as one of Italy's rarest wines. The only commercial producer at that time was the Biondi Santi firm, who with their Riservas 1888 – 1891 – 1925 and 1945, proved to the world that Italian wines deserve to be named among the best in the world.
In oenological terms, Brunello di Montalcino was created just over a century ago by Ferruccio Biondi Santi, who inherited his grandfather's passion for wines and vines and set extremely severe production standards. Biondi Santi was the only producer who continued the production beyond the end of the First World War, and, as often happens in the most fortunate historical decisions, his success was due partly to adversity: in the middle of the 19th century, oidium (powdery mildew), followed by phyloxera and then downy mildew, struck Europe and consequently Greppo. He looked towards new horizons, making the singular decision to make a wine which he believed would be suitable for long ageing, vinifying 100% Sangiovese. In 1932, he was described as the inventor of Brunello by an Interministerial Commission, which studied the Chianti district, including Montalcino. Towards the end of the 19th century, he began the methodical mass selection of Sangiovese on his Greppo estate.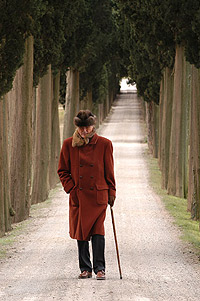 Decade after decade Brunello di Montalcino Biondi Santi collected many notable achievements, enjoying the very highest esteem of the world's most attentive and refined connoisseurs. The most prestigious acknowledgement in recent years has been that of Wine Spectator, one of the world's most authoritative magazines, which included the Brunello di Montalcino Biondi Santi Reserve 1955 among the 12 best wines made in the world during the 20th century, the only Italian wine on the list.
"The characteristic of Brunello is its longevity. Nature is capable of creating beautiful things. You just have to wait." Franco Biondi Santi (1922-2013)
[divider style="dashed" top="20″ bottom="20″]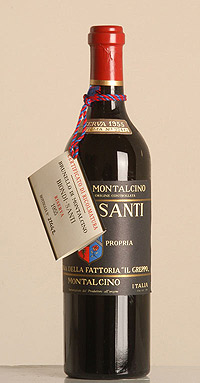 [divider style="dashed" top="20″ bottom="20″]