ANIMAlità is the sum of the free interpretation of ten young designers, united by a fantastic vein, and the virtuosity of Bosa, ceramic artisan company, of which many have been able to appreciate the vision and the excellence of workmanship.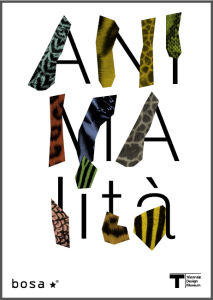 Bosa in collaboration with Triennale Design Museum presented last February the exhibition ANIMAlità, curated by Silvana Annichiarico, coordinated by Evelina Bazzo/Umbrella and Damiano Gullì/Triennale Design Museum, and showcased these "odd" objects at the Salone del Mobile in Milano.
The odd objects, figment of ten visionary designers called to interpret the theme of animality, were created thanks to the craftsmanship of Bosa, a Venetian ceramic laboratory, internationally recognized since 1976 that creates objects and furnishings entirely handmade characterized by colors and exclusive finishes, such as precious metals and glazes.
The unseen works are designed by Sam Baron, Matteo Cibic, GamFratesi, Jaime Hayon, Sebastian Herkner, Lanzavecchia + Wai, Minale-Maeda, Elena Salmistraro, Ionna Vautrin and Nika Zupanc.
The vocation of Bosa for experimentation and research in the fields of art and design, is reconfirmed with the original project ANIMAlità, that fits perfectly in the line of cultural research, pursued in recent years by Silvana Annichiarico, become a reflection to the reintroduction of animality, physical and objectual, at home.
From the 2015 Collection
STRYPY, Design Jaime Hayon
Graphics and art melt together in the imagination of the Spanish designer who draws from the surrealist repertoire to create a valuable collection of vases decorated. From abstraction to the decor, the archetypal form of the vase is the background to a "magic" pattern that, in the union of the lines, reveals unexpected faces and characters come out from the fantasy world of Hayon.
Available in two sizes and in three different colors: yellow, white and pink. Dimensions: 31xh62 cm, 31xh50 cm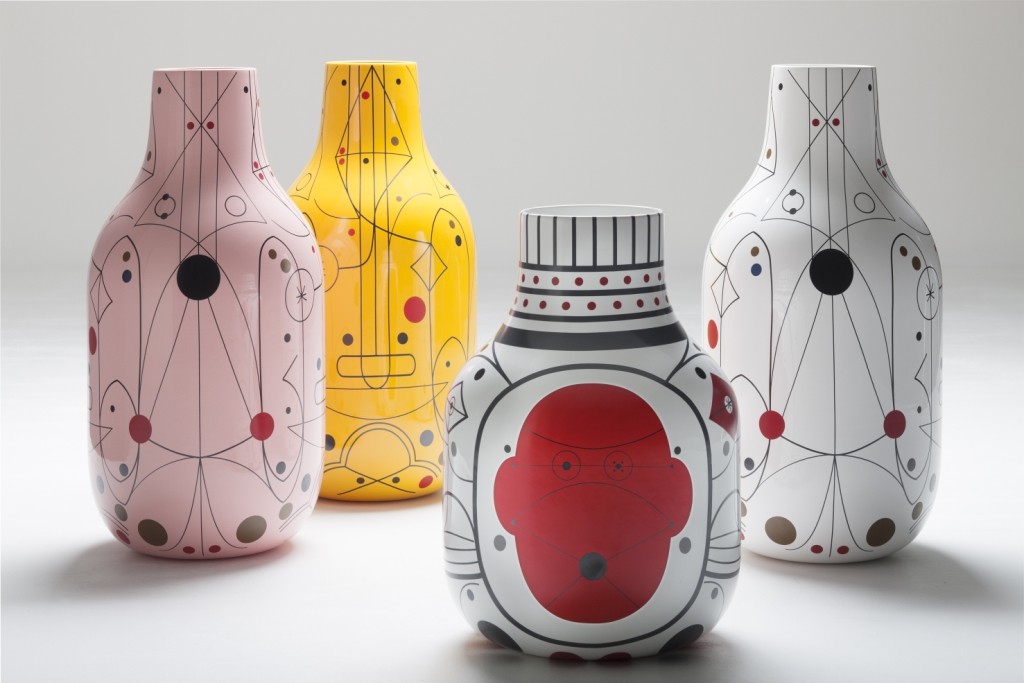 SISTERS, Design Pepa Reverter
Sisters collection consists of five sculptures vases made of white ceramic. The five pieces are available in different finishes, all of them are made and painted by hand. The design of this elegant and tender collection comes from the hand of the artist Pepa Reverter, who says of these pieces that they are a tribute to women of all cultures and all times. They have been designed in Barcelona and this is what brings them a cosmopolitan and a Mediterranean point of view towards life. Their names are Louise, Frida, Sofia, Helen and Clara, they are sisters. Imaginative, happy and caring. They like the beauty of fair and open spaces, where their heads full of harmony and creativity can transmit light. A collection of vases that pays tribute to women of all cultures and all times. Here the romantic version of Clara with a heart and available in colors bright red and white satin finish. Dimensions: Clara 16xh37,5 cm
 
From the past collection
HOPEBIRD special editions – Design Jaime Hayon – Sculpture
"A table top sized sculpture that symbolizes the importance of an optimistic approach to what lies ahead. The 'HopeBird' stands proud and straight with a dynamic watch-out position toward the horizon, inviting us to reflect on the importance of staying positive to what the future may bring."
Jaime Hayon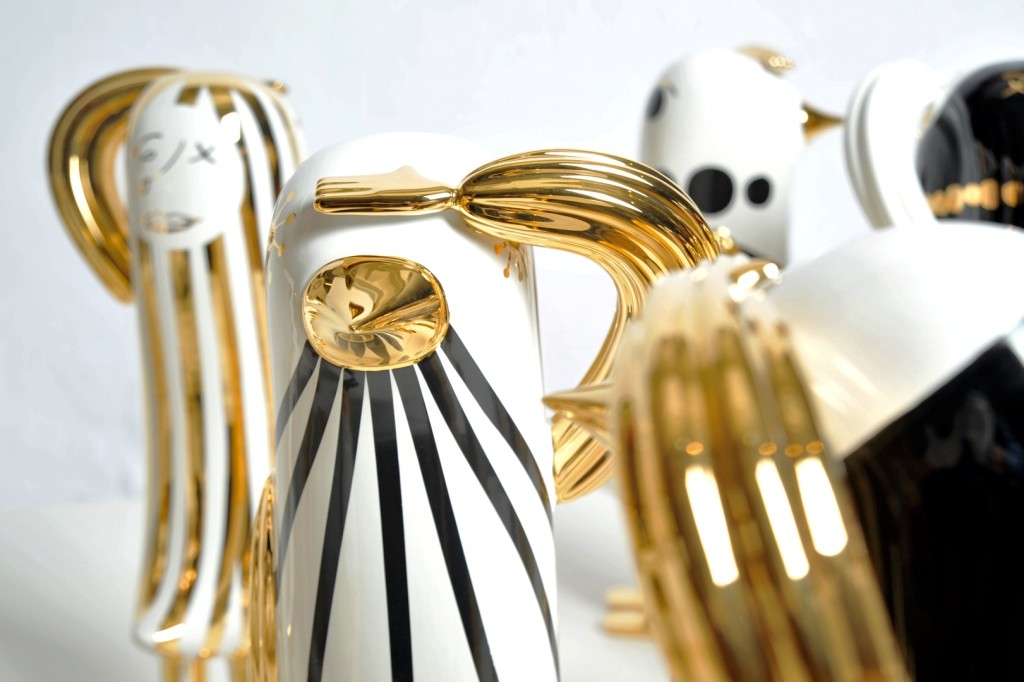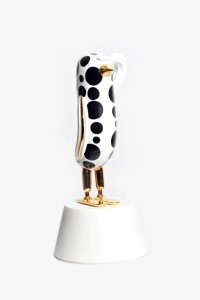 [toggle title="About BOSA" state="close"]Bosa, the internationally known Venetian ceramics workshop, has been creating completely handmade objects and pieces of furniture since 1976. Thanks to the consolidated artisan experience, Bosa has undertaken a number of design challenges, creating functional objects and works of art design in collaboration with designers and businesses. Bosa products are known for their exclusive colours and finishings, such as precious metals and enamels, the fruit of the company's natural and constant propensity towards experimentation and research.[/toggle]
[divider style="dashed" top="20″ bottom="20″]