[dropcap]B[/dropcap]ilgin Yacht has announced the sale of its latest construction presented at the boat shows last September: M/Y Lilium. The sale was achieved through the collaboration with IYC Luxury Yacht Sales & Charter during the Monaco Yacht Show.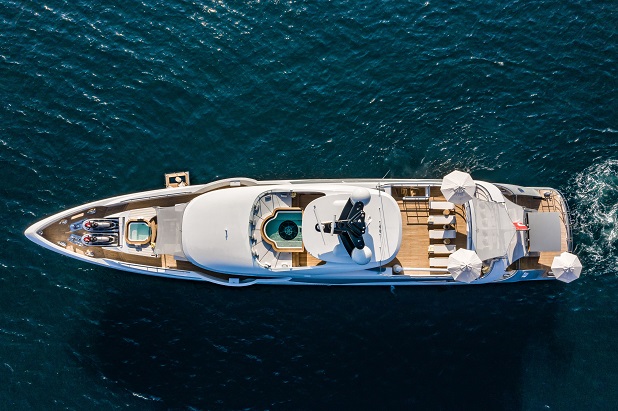 Initially named Lilium because of the light colours of her interiors that remind of the beautiful white flower, the yacht's name was then changed into Snow 5 by her owner.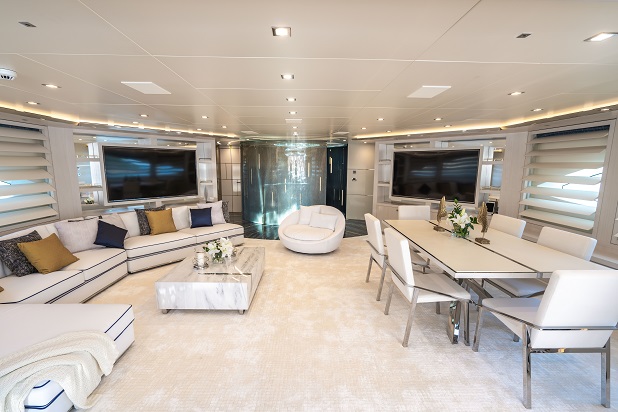 Besides having bright colours in the living areas, Snow 5's main difference from her sistership Nerissa is certainly her galley. There is a pantry located between the galley and the living room. One fo the gally's most significant features is its island.
On board Snow 5, the white and gold touches of the interiors, the brass components and the lighting, all contribute to the creation of a relaxing atmosphere.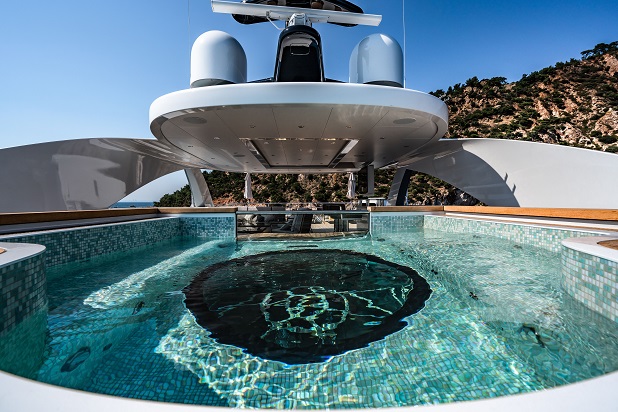 Snow 5 features four guest cabins and an owner's cabin that characterise themselves for their special design and lighting, and a marble bathroom that breaks the monochromatism and conveys an even more luxurious feeling to the area.
The owner personalized Snow 5 by increasing the storage area in the main cabin, and also added extra beds for the children in the guest cabins. Another main change on the yacht is the increased area of beach club in the place of the tender garage.