[dropcap]T[/dropcap]he Turkish builder Bilgin Yachts is proud to announce the launch of the first hull from the Bilgin 80-meter 263 series. This range is considered by the shipyard as a key milestone in the its path towards becoming one of the prominent brands in the world, even more so this yacht is the largest unit ever built in Turkey.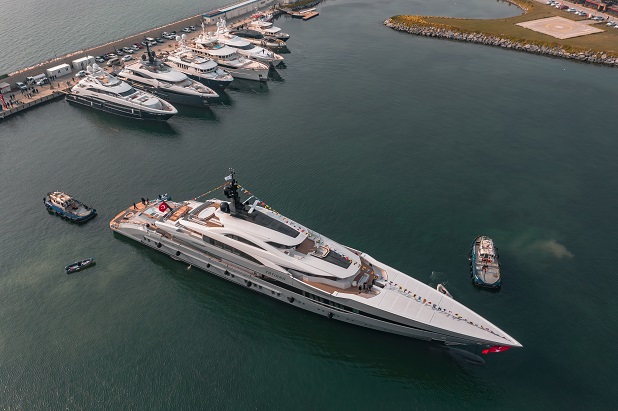 Presented during a private ceremony held at the Bilgin Yachts' facility in West Istanbul Marina, the yacht is now going to be outfitted and will be ready for delivery in spring/summer 2020. Her sharp exterior lines and stylish interior areas offer a strong modern feeling. The extensive use of a contrasting combination of rich Macassar ebony, eucalyptus and plenty of marble creates a strong identity and a luxurious ambience in the superyacht.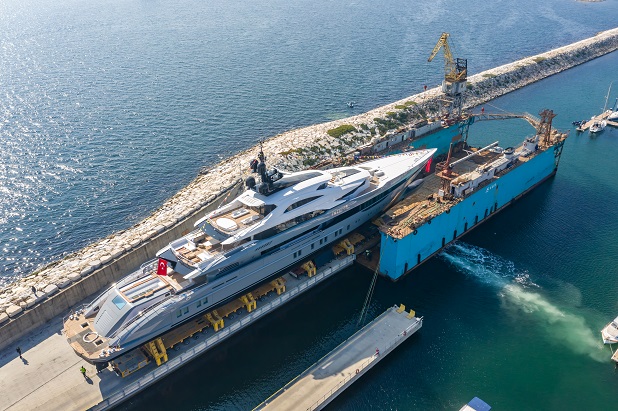 Toby Sturge of H2 Yacht Design says: "The owner was asking for a layout that was unique to his own requirements and one that people would certainly remember and differentiate among many other 80m yachts. As H2 Yacht Design team, we focused on the owner's wishes and turned them into a comfortable, luxurious yet functional interior. Timeless understatement is indeed the recurrent theme on board".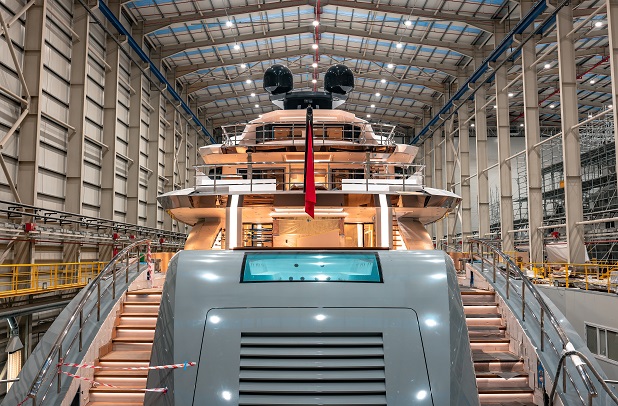 With two 2,560 kW engines, she can speed up to 20 knots, while the cruising speed 12 knots keeps her fuel consumption as 250 l/h. She is built in compliance with IMO Tier III certification and is considered to be the most environmentally friendly yacht in her class.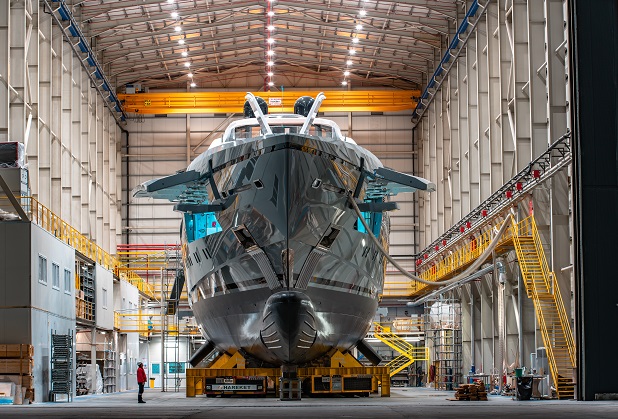 Bilgin Yachts currently has two more units of the 80-metre Bilgin 263 series under construction. The second hull, which has already been sold, is scheduled to be launched in 2021 and following that, the third hull of the model will be delivered to her owner in the same year. This series is all about eco-friendliness, featuring a special exhaust system that provides 100% clean air emissions.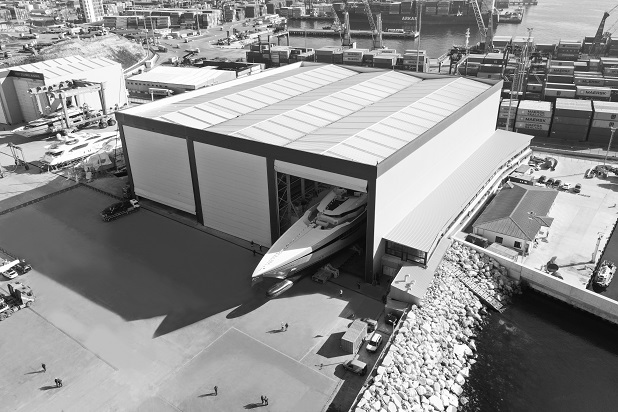 Emrecan Özgün, CEO and the Founder of Unique Yacht Design, describes the brand-new 263 series as follows: "With her design and comfort elements, the Bilgin 263 is truly one-of-a-kind. We created a very attractive yacht with a sleek and sexy profile while avoiding high dosage design clichés. The increase in living areas normally results in bulky designs. The Bilgin 263 has a design attitude that will dominate the yachting sector around the world. This will clearly make her a trendsetter among steel-aluminum superyachts of today".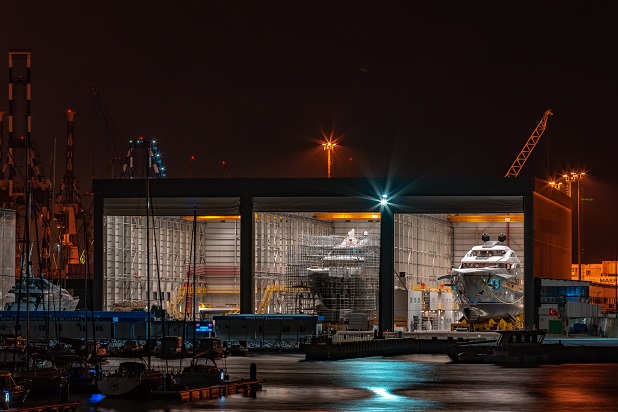 The third unit of the series is being produced alongside the shipyard's 85-meter superyacht which is going to be delivered in 2023. At the moment Bilgin is also working on an on-spec 67-meter yacht coming along for 2022, while its latest project is a 50-meter yacht that is planned to be manufactured in the near future. Both yachts have their designs signed by Unique Yacht Design. They have modern lines, spacious interior and exterior living areas. They meet all the latest manufacturing standards and best practices of the industry.