Columbus Yachts and Too Design strengthen their collaboration and launch the new range of yachts under the name "Berlinetta".
The full displacement yachts, from 32m to 50m in length, are suited to host the award winning Siemens Eco Prop system, already hugely successfully integrated on other models.
The sleek lines and the strong character designed by Marco Casali (Marco Casali Too Design) offer great volume and comfort: the full height opening windows in the saloon as well as the wide-body hull design contribute to the feeling of space and volume on board each model, making real the contact with the sea.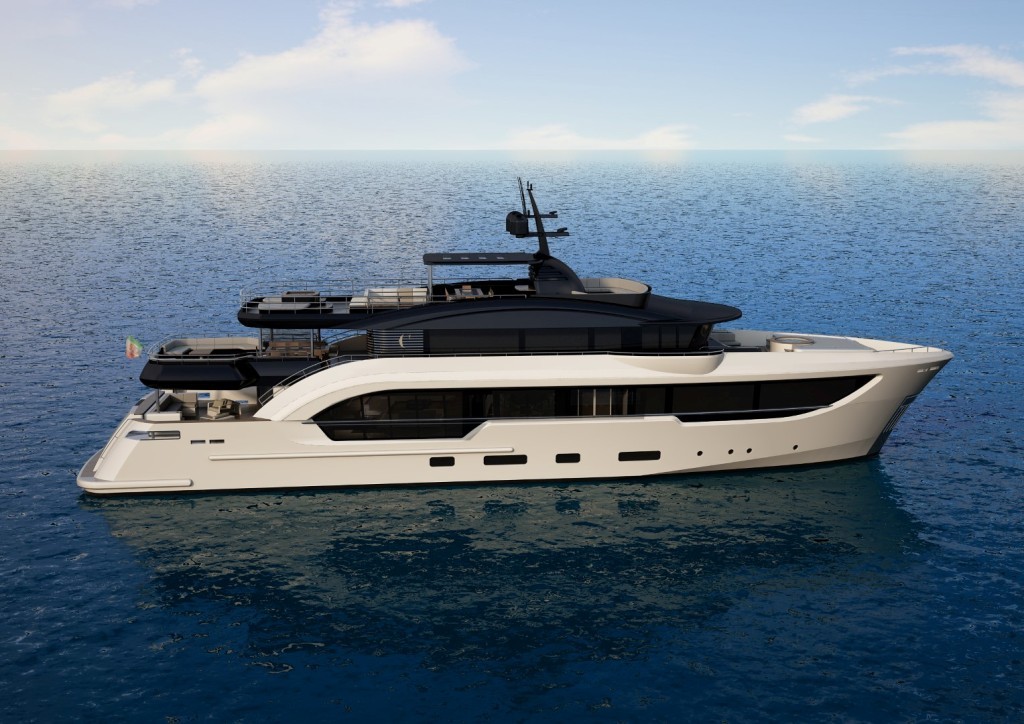 Berlinetta is conceived for long range cruising, and designed with large interior and exterior spaces. "A pocket yacht. This is a big superyacht but with small dimensions, so every little detail is important." says Marco Casali.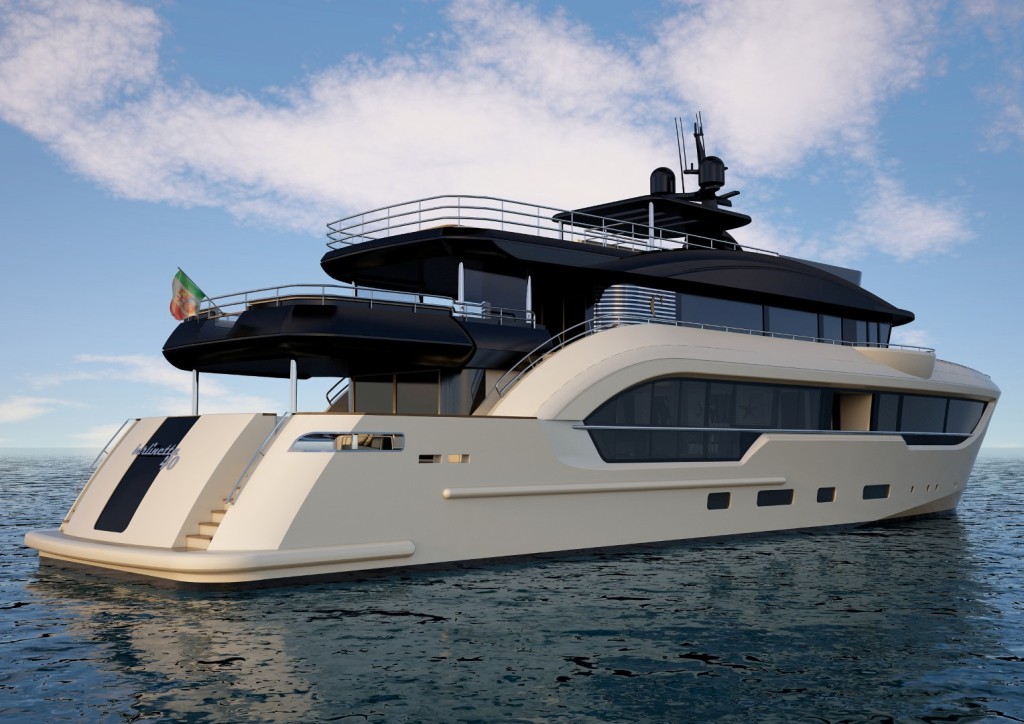 Steps from the aft deck lead to the upper deck, over the top of the full beam saloon, and forward to a spacious elevated fore deck where generous sun pads and a plunge pool can be comfortably situated. A slimline top deck eases access to the bow, and gifts the vessel with a low profile, sporty appearance.
[divider style="dashed" top="20″ bottom="20″]
[divider style="dashed" top="20″ bottom="20″]