[dropcap]C[/dropcap]elebrating its 145th anniversary this year, the shipyard introduces at the Singapore Yacht Show Oasis 135', a new model in the Class product line, conceived to respond to the latest design trends.
Oasis 135' is the evolution of Benetti DNA, a displacement yacht and a new concept of using the spaces and experiencing new lifestyle on board.
The project reinterprets the use of internal and external spaces in a more contemporary forward looking way starting from the idea to reconnect the owner with the sea in a very informal use of the boat.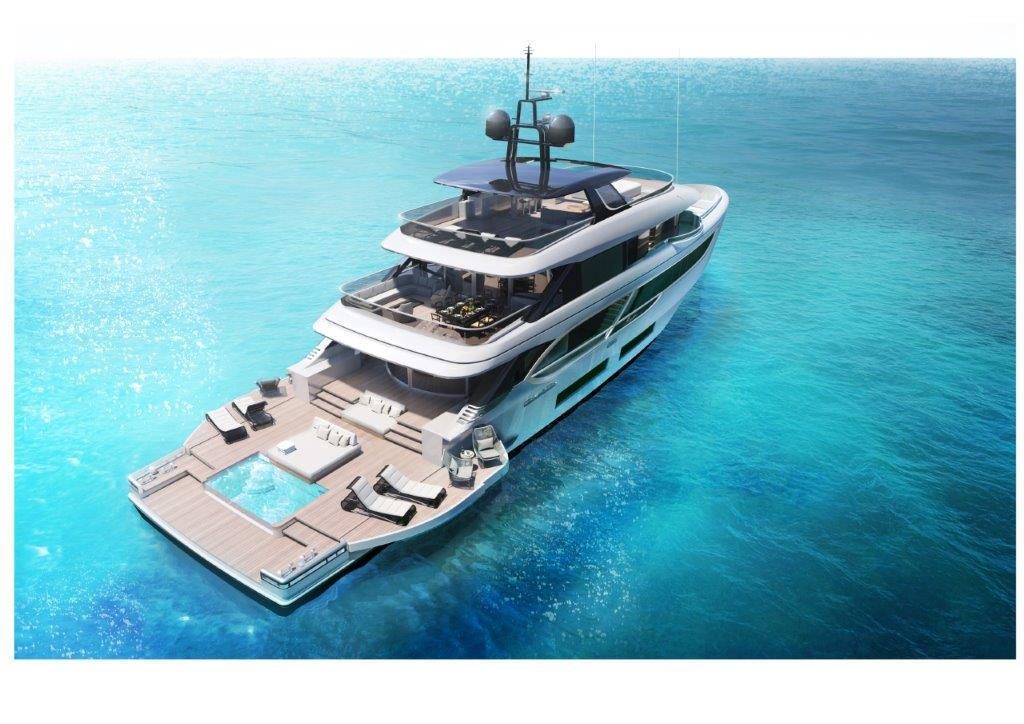 Oasis 135', is the new model in the Class product line designed jointly with RWD, the English superyacht design studio, that will let Benetti to answer to a new trend of the market.
Roberto Corno, Benetti Worldwide Sales Director, commented:
"Singapore Yacht Show is a must go international show for Benetti, which further reflects Asia's importance in Benetti's success and development globally. We keep investing in Asia with best talents on-ground and resources to solidified our leading position and partnership with agents."
In addition, Benetti highlights the four newly developed custom models in the BNow family product which offer reduced delivery times and extensive opportunities for customization.
These new steel and aluminum yachts are a new family of displacement yachts part of Custom Now family product, offering four different sizes: 48meters, 55 meters, 63 meters and 68 meters. As with every model in the BNow family product, these yachts can be built with a reduced delivery time.
The layouts feature a new and revolutionary concept of life on board, as well as an innovative use of space, with a very contemporary design approach that strives for high comfort on board and in which a key role is played by light. Special features to highlight in the "BNow" models are the wellness areas, which include gyms, spas and beach clubs, as well as modern, informal, indoor and outdoor lounge areas.
Benetti has accelerated its expansion in Asia over the past eight years. APAC region has been critical to Benetti, with its strongly growing customer base, well recognized brand image and wide agent network.
Benetti has increased investment and resources to this market and appointed an industry veteran Peter Mahony as General Manager of Benetti Asia.