[dropcap]O[/dropcap]n Saturday January 25 Benetti has launched the first Diamon 145 unit. The imperssive and emotional cerimony took palce in Viareggio, by the Benetti slipway, where the 44-metre long Class category flagships touched water for the first time in front of hundreds of spectators gathered for the occcasion.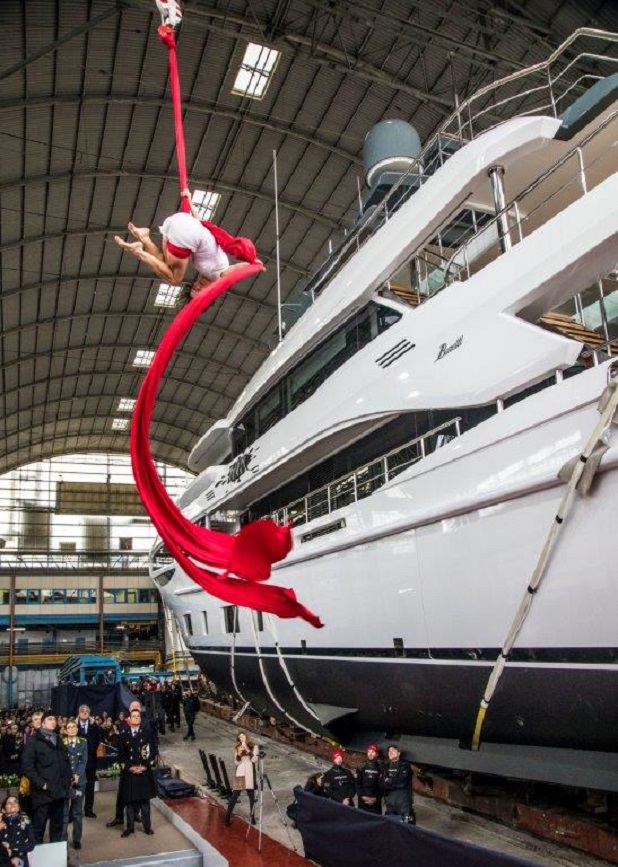 Azimut|Benetti Group President Paolo Vitelli , who spoke of a spectacular launch, commented: "Slipway launches are part of the history of Benetti shipyards. We have a great tradition and hundreds of yacht launches to our name, but the revolutionary features of the Class category today promise to bring Benetti new success. This slipway is in fact a launch pad for our technical expertise and desire to push ahead, in a technological challenge focused on the goal of continuity". When paying his compliments to all the designers, the President made a point of thanking Giorgio M. Cassetta, who worked on the yacht's exteriors: "Giorgio has given a soul to a yacht that integrates innovation and tradition".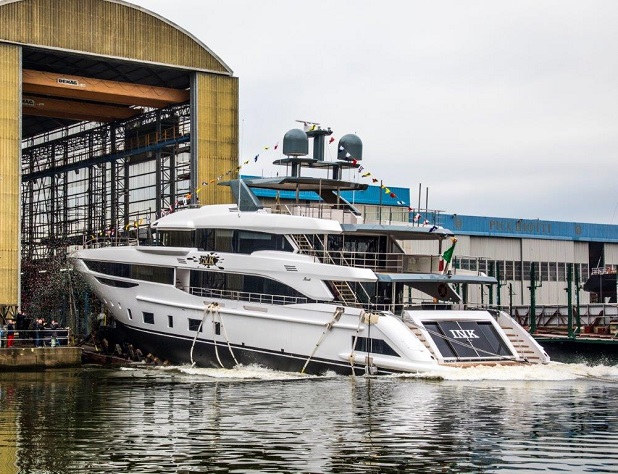 Giorgio M. Cassetta commented on his work by saying: "Diamond 145 springs from a project with a mission to improve life on board not only for owners and guests, but for all the crew too. The sheer size of the yacht has made it possible to adopt an impressively ergonomic approach that ensures a majestic stance, while embracing ultra-modern details combined with a style that reflects the concept of a timeless yacht".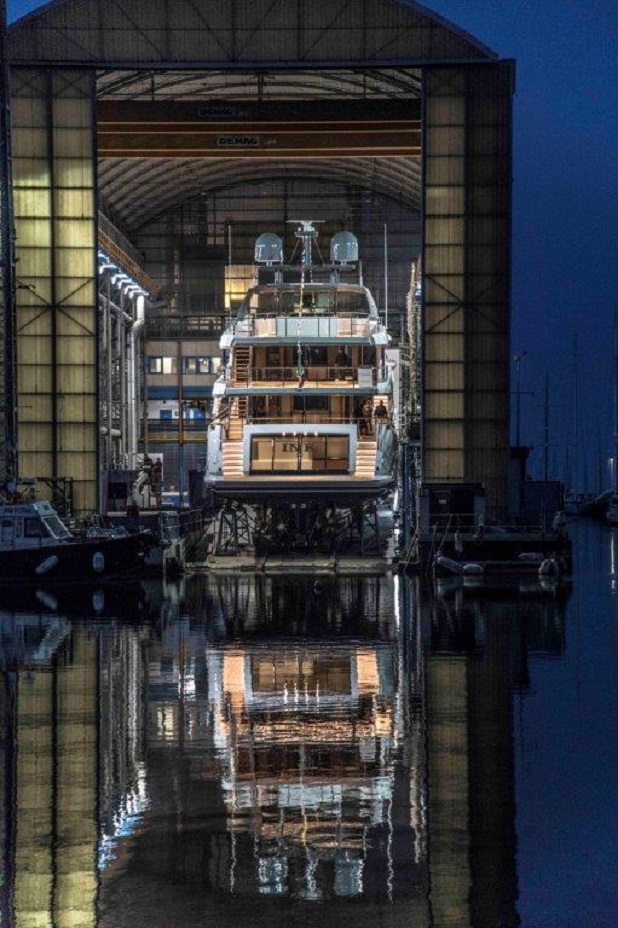 Diamond 145, sold thanks to the brokers Domeyachts and The Doc Yacht Services, is a powerful yet elegant yacht with a fiberglass hull, a gross tonnage of 456 tonnes, and a range of 3,600 nautical miles at a cruising speed of 11 knots. The design of the exteriors, taken together with the contribution from Benetti's Interior Style Department, underscores the details and celebrates harmonious, balanced proportions. The yacht, of which two units have already been sold, is the only fiberglass yacht of this size available today on the market. The design of the big seamless glazed surfaces on the main decks flows along the entire length of the yacht, allowing natural light to flood into interiors accommodating 10 guests in four cabins on the Lower Deck, while the captain has a private cabin on the Upper Deck, near the helm station. In the stern, sliding glass doors open out onto a spacious beach area.