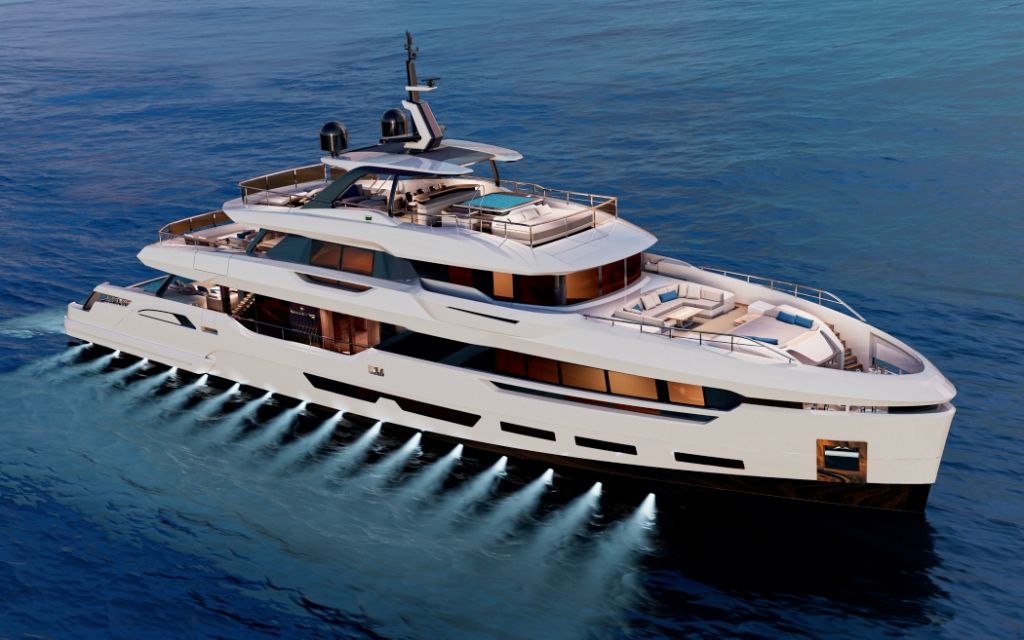 Baglietto has secured another order for a DOM 133, reaching a total of seven yachts sold in 2021. The sale of this further unit in the series DOM 133, signed by Stefano Vafiadis, was achieved thanks to the support of Remi Carrier Jr of Canada Yacht.
"We are very happy about this new order – says Fabio Ermetto, Baglietto CCO – which confirms the excellence of this aluminium model designed with Stefano Vafiadis. A project that perfectly interprets the needs of the current market, responding to the requests of a dynamic owner that loves comfort but will not compromise on performances and high levels of customization".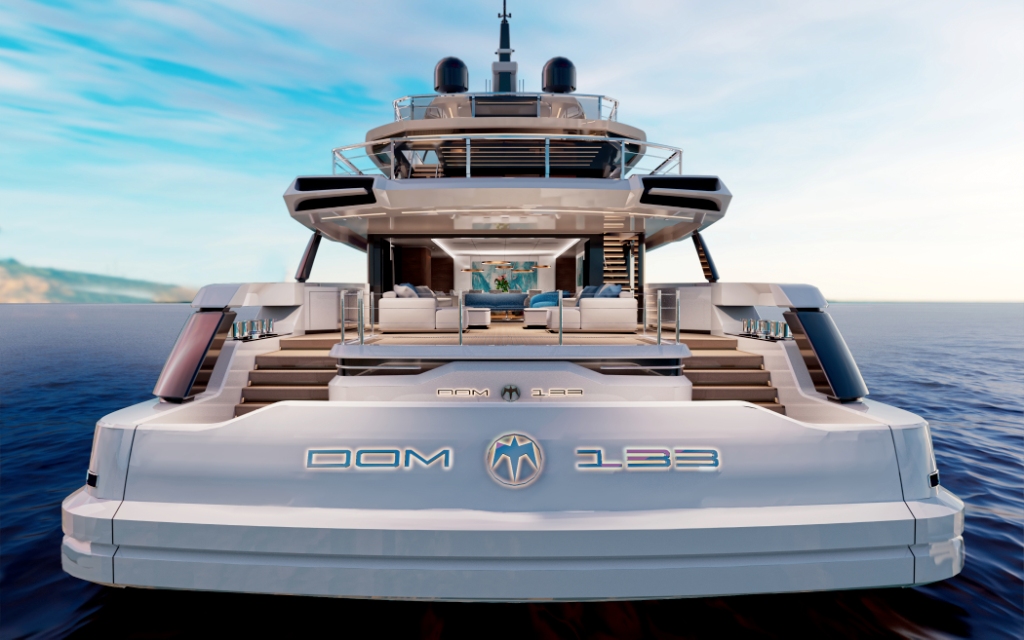 The Italian yard explains the reason behind this succesfull project: modern and captivating lines; extraordinary volumes for a yacht of this size; a modern layout leaving no market needs unmet: a beach club on two levels, where the infinity pool lifting bottom can rise to make the already spacious cockpit even larger; panoramic windows that open up to become terraces; the possibility to install a lift; a limited draught allowing to easily cruise even in the shallow waters of the Bahamas; the winning choice of aluminium, which ensures not only higher quality and onboard comfort, but also greater flexibility and the possibility to make changes that will result in highly-customised exteriors.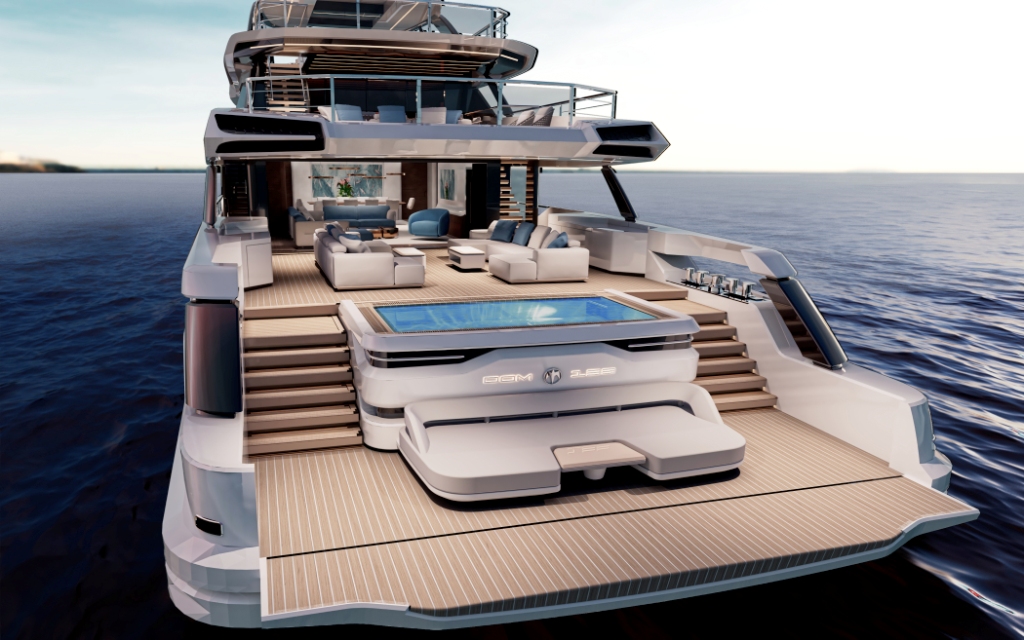 "This is a 40 m displacement yacht, – explains designer Stefano Vafiadis – whose core concept revolves around the idea of finding on board the same space and comfort one would enjoy in a villa by the sea. Hence the strong search for a seamless visual continuity with the natural element, the sea, achieved thanks to the wide sliding glazed surfaces that also contribute to magnifying the already-impressive sense of spaciousness ensured by the use of a platform exceeding 400 GRT".
The DOM133 comes with two Caterpillar C32 engines that will push her to an impressive maximum speed of 17 knots.