Azimut Yachts's five-year plan 2019-2023 sees the brand engaged in the most ambitious program of launches in its history: as part of this strategy there are, among other novelties in the Magellano Collection and the Azimut S7, two new models just introduced in the Grande Collection, the brand's flagship range, which will accompany the growth of the yard in the months to come.
Azimut|Benetti that has reported production value standing at €850m, up €100m on the previous year, closes the 2020/21 yachting season with great satisfaction. Despite a physiological production slowdown due to shift organization issues resulting from anti-Covid policies and the more recent procurement problems in the supply chain, the Group has happily seized the moment of commercial exuberance that has characterised the last 6 months, with its two Azimut Yachts and Benetti brands delivering a total of 245 boats.
Grande 26 METRI is proposed as a compact superyacht, capable of offering separate flows between crew and guests, with 5 cabins, including the owner's cabin on the Main Deck. Grande 36METRI, on the other hand, offers the possibility to choose between different layouts with distinct functionality for each space.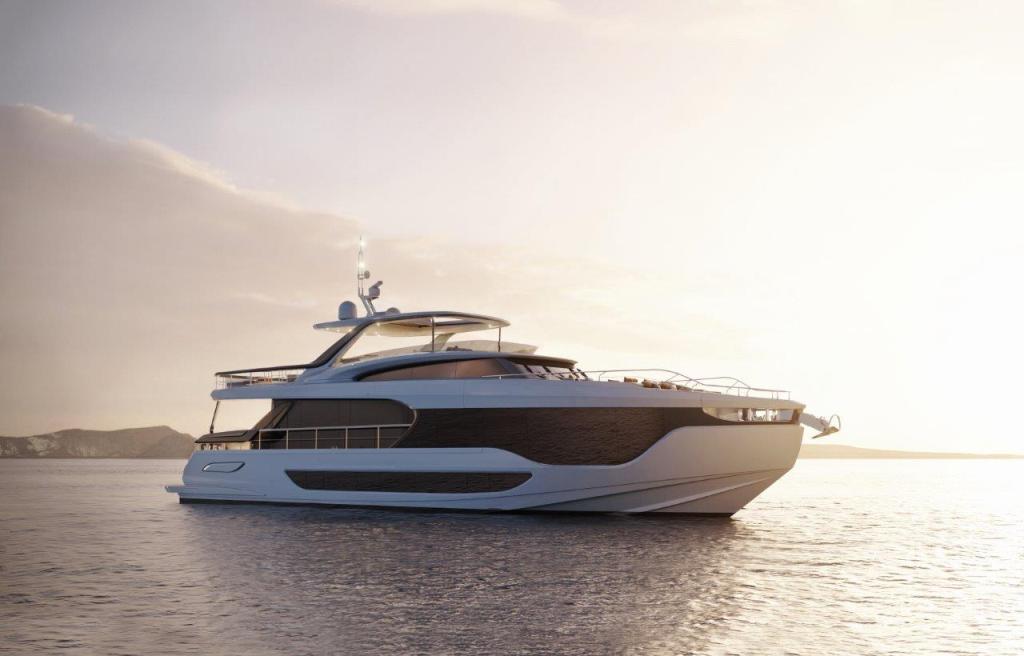 Both yachts share latest-generation technological solutions designed to optimise fuel consumption and deliver outstanding performance, the light, streamlined exterior lines that are the hallmark of Alberto Mancini, and Achille Salvagni's iconic interior design, but each offers its own inimitable way to enjoy life at sea.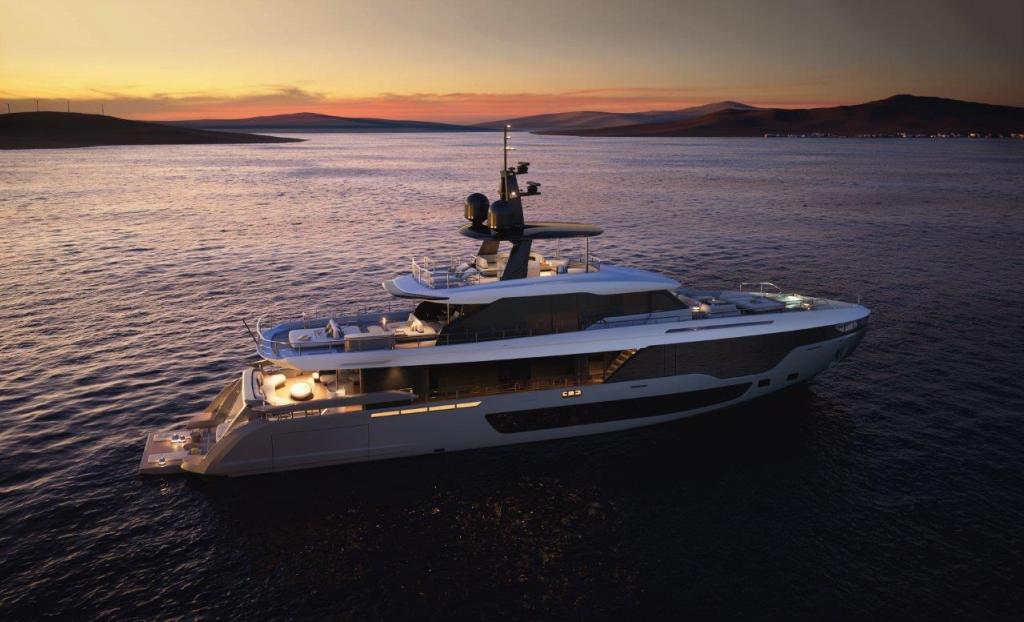 With a clever layout that optimises all usable space, and a partially raised wheelhouse, the Grande 26METRI offers not only many of the features you would expect from a superyacht, such as a spacious owner's suite on the main deck and four guest cabins below, but also something extra. The welcome surprise on a yacht of this size comes in the form of the completely separate crew thoroughfare, allowing crew to pass unobserved to the crew quarters, which are situated in the bow and can be reached directly from the galley on the main deck.
A multifaceted superyacht, the Grande 36METRI is designed to offer owners plenty of choice when it comes to finding a layout to suit your lifestyle. You can decide, for example, to make the main deck all about conviviality and relaxing, by opting for two lounge areas. Dining options include an indoor-outdoor combination on the upper deck or an al fresco veranda that integrates perfectly with the upper deck that runs from bow to stern on a single level. If you want to optimise outdoor living, you will most definitely appreciate the sun deck version, while lovers of a sleeker look will fall head over heels with the Coupé variant.
In short, the options are as varied and inspiring as the many ways to enjoy life aboard a superyacht.