[dropcap]T[/dropcap]he Azimut Grande 35M is the new flagship in Azimut Yachts' most exclusive line, the Grande Collection. Drawing on Azimut carbon fiber technology and the expertise of Stefano Righini, who defined the concept and designed the exteriors, the yacht offers unprecedented solutions for a boat this size, representing a masterpiece of style and space.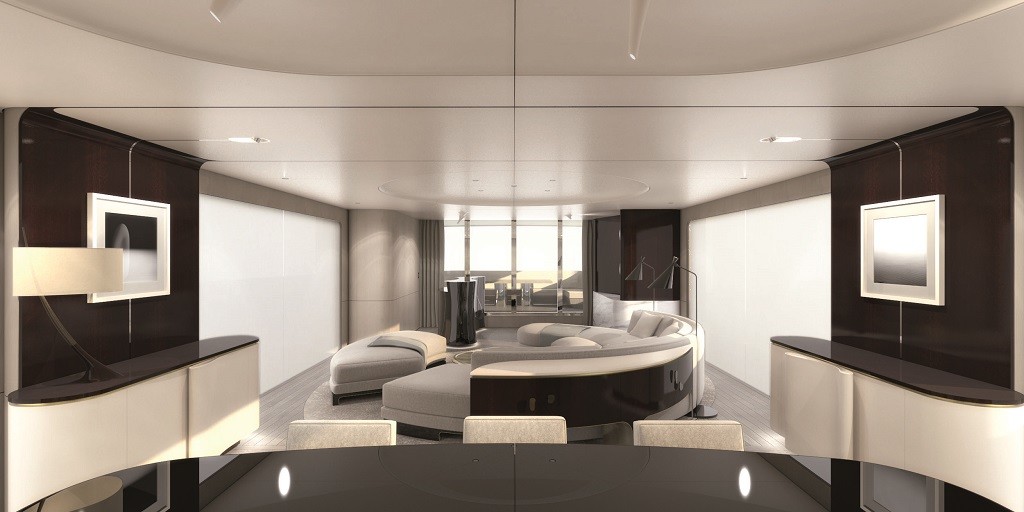 The yacht has a Wide Body with Raised Pilot House (RPH) and sleek exteriors, featuring exceptionally sized full-height windows in both the bow and salon. Unique in this category is the option to add an additional sundeck (almost 30 m2) on a third level, with access from the upper deck in the stern. This solution doesn't affect the balance of volumes and retains the model's overall dynamism.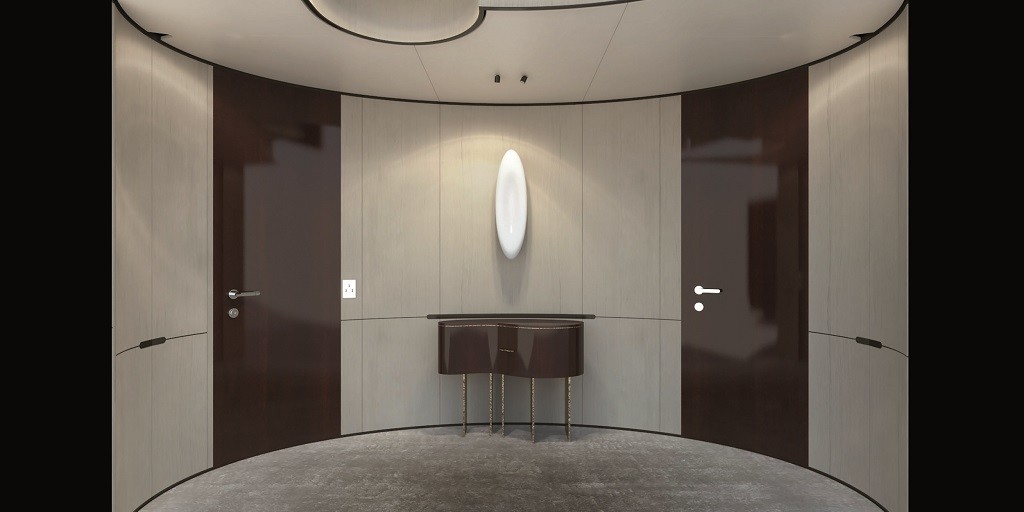 The entire superstructure and hardtop are made from pure carbon fiber, which Azimut uses with great success to increase the volume of the structures, and so to offer more space and comfort, but without adding weight to the boat. Epoxy, the non plus ultra of resins, is used alongside the carbon because it has superior mechanical characteristics to the resins normally used.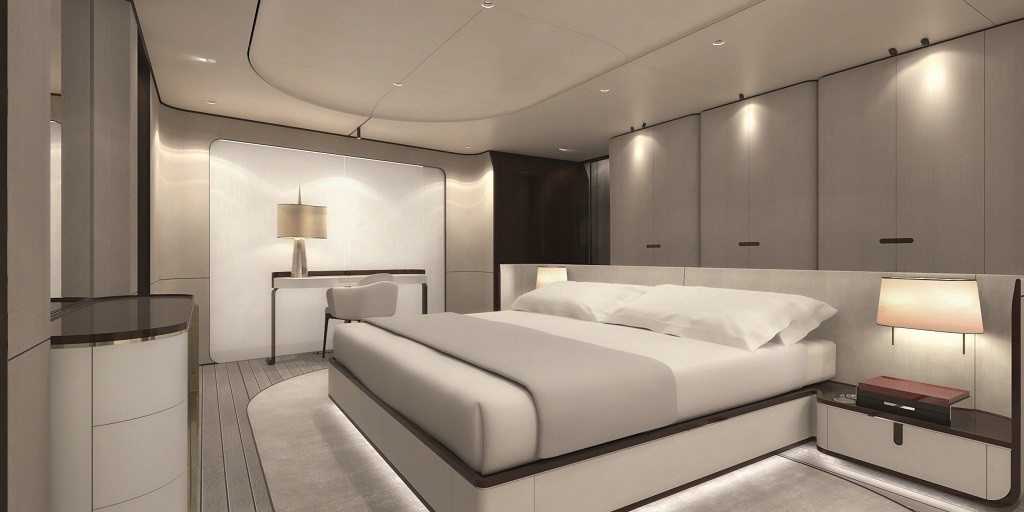 With a maximum beam of 7.5 meters, the wide-body Grande 35M has all the features of even bigger superyachts, like the side garage for a 5 meter tender plus a 3.25 meter jet-ski. This leaves the stern completely free for a magnificent 12 m2 beach area provided by the big pivoting swim platform.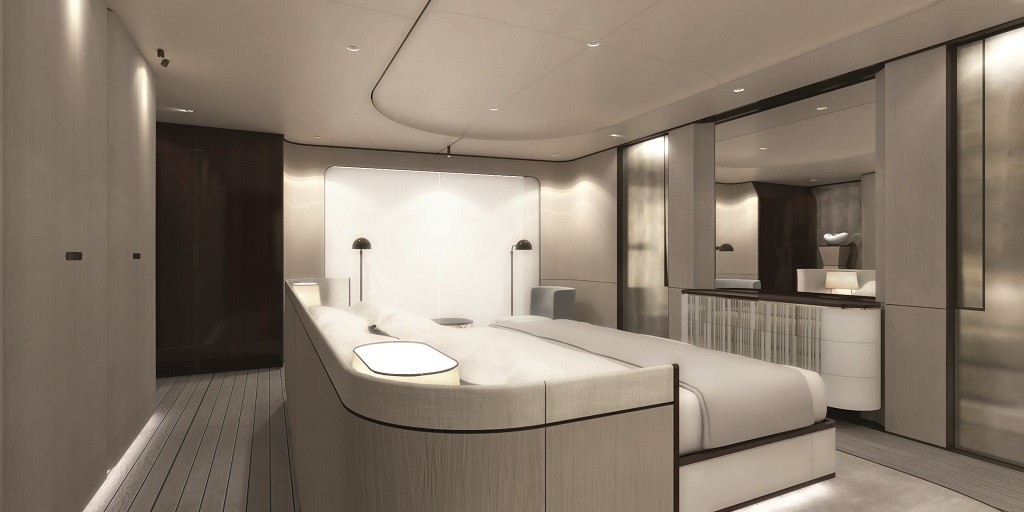 A second surprising lounge or beach club area in the bow (30 m2, excluding the side walkways) is fitted with sofas, a sun lounging area and a hydro massage tub. The spacious deck area in front the tub is in fact a platform that can be raised using an electrohydraulic mechanism to gain access to the winches and fender racks beneath. The trapezoidal bow, one of Righini's hallmarks, provides plenty of space and even more comfort throughout the area during both mooring operations and navigation.
The interiors of the Azimut Grande 35M are designed by world renowned architect Achille Salvagni, who uses flowing lines and streamlined shapes to reinterpret various classical features from a distinctive and contemporary point of view.
The main deck contains the owner's suite, whose highpoint is its unique private balcony, an unprecedented element on a 35 meter yacht. Using a mechanism that is highly sophisticated but extremely straightforward, the section of the full-height window with a carbon fiber frame folds out, while the floor of the balcony extends from under the cabin, protected by automatic pop up stanchions. The result is the Instant Balcony, with no uprights or other obstacles to spoil the panoramic view from the owner's suite.
The D2P_Displacement to Planing® hull, designed by Pierluigi Ausonio in conjunction with the Azimut Benetti Research & Development center, combines the comfort typicaM3 engines rated 2,400 hp each, has an estimated cruising speed of 21 knots and a top speed of 25.5 knots.